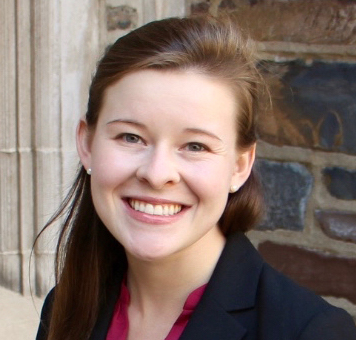 Madeleine E.G. Parker
Ph.D. Candidate - City & Regional Planning
Email
madeleine.parker@berkeley.edu
SPECIALIZATIONS
My research lies at the intersection of housing, land use, and transportation policies. I use mixed methods, including econometric and spatial analysis, interviews, and document analysis. My dissertation examines the impacts of rezoning in Seattle on housing and transportation outcomes. I study how coordinated planning through Seattle's Urban Villages program has influenced housing supply and prices, residential location choices and economic and racial diversity, and transportation access and mode choice across different types of neighborhoods. I also critically examine the participatory processes that produced neighborhood plans in Seattle in the 1990s.
At UC Berkeley, I have conducted research with the Terner Center, Urban Displacement Project, and Institute of Transportation Studies. Prior to graduate school, I worked in affordable housing in New York City government. I have also previously worked with the World Bank and SPUR.
EDUCATION
Master in Public Affairs, Princeton University
B.A. Geography, Dartmouth College
COURSES TAUGHT
Lead Instructor:
City Planning 114, Introduction to Urban and Regional Transportation (Summer 2022)
City Planning 201B, Planning Methods Gateway: Part II (Spring 2022)
City Planning 130, U.S. Housing: Planning and Policy (Summer 2021)
Graduate Student Instructor:
City Planning 201A, Planning Methods Gateway: Part I (Fall 2020)
AWARDS & RECOGNITION
Outstanding Graduate Student Instructor Award, UC Berkeley (2021-2022)
Dwight David Eisenhower Transportation Fellowship Program (2019-2022)
Michael B. Teitz Fellowship, UC Berkeley (2021)
Fisher Center for Real Estate and Urban Economics PhD Research Grant, UC Berkeley (2020-2021)
Foreign Language and Area Studies Fellowship Summer Fellow (Mandarin Chinese) (2020)
Foreign Language and Area Studies Fellowship Academic Year (Mandarin Chinese) (2019-2020)
Best Paratransit Paper Award, Transportation Research Board Paratransit Committee (2020)
California Transportation Foundation Graduate School Scholarship (2019)
Global Metropolitan Studies Summer Field Research Grant, UC Berkeley (2019)
Publications
Peer-reviewed publications:
Parker, M. E., Li, M., Bouzaghrane, M. A., Obeid, H., Hayes, D., Frick, K. T., Rodríguez, D. A., Sengupta, R., Walker, J., & Chatman, D. G. (2021). Public Transit Use in the United States in the Era of COVID-19: Transit Riders' Travel Behavior in the COVID-19 Impact and Recovery Period. Transport Policy, 111.
Parker, Madeleine, and Karen Chapple. Revisiting Rent Stabilization in the Neighborhood Context: The Potential Impact of Rent Regulation on Community Stability and Security in the New York Metropolitan Region, 46 Fordham Urb. L.J. 1137-81 (2019).
Professional reports:
Deakin, Elizabeth, Jeremy Halpern, and Madeleine Parker. Examining the Potential for Uber and Lyft to Be Included in Subsidized Mobility Programs Targeted to Seniors, Low Income Adults, and People with Disabilities, Institute of Transportation Studies, University of California, Berkeley (2020).