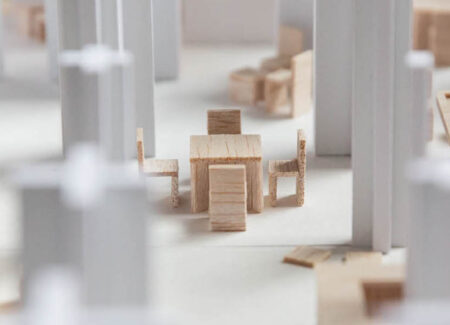 Faculty + Staff Resources
Accessibility Compliance
Telecommunications: Relay Calls
Campus Transportation & Parking
UCOP IT Accessibility Policy
UC Berkeley Campus Resources
Accessible Writing
Telecommunications: Relay Calls Telecommunications: Relay Calls

If you include a phone number in your email signature or on your business card, you must add "711 the California Relay." A person who is Deaf, hard of hearing, or has speech disabilities may call you using the California Relay Service (CRS) to communicate by telephone.

If you receive a call from someone using the relay system, a communications assistant will mediate your conversation using a TTY, a small telecommunications device with a keyboard for typing and a screen or paper for reading conversations. When you receive a relay call, the assistant will ask, "Have you received a relay call before?" If not, the assistant will give a brief introduction on what to do during a relay call.
Campus Transportation & Parking Campus Transportation & Parking

The Loop golf cart provides intra-campus rides for eligible faculty, staff, and students with disabilities on a first-come, first-served basis. This service assists students, staff, and visitors  with mobility disabilities (including temporary disability as a result of injury) and visual impairments. Find out more about the Loop or fill out this request form.

UC Berkeley Parking & Transportation offers several wheelchair-accessible shuttle routes free of charge to campus community members. The perimeter line circumnavigates campus and stops at the Downtown Berkeley Bart Station. The Hill line shuttles between campus and the Space Sciences Lab/ MSRI.

Accessible parking is available on campus. View/share this map for locations.

Find out more about accessibility on campus.
UCOP IT Accessibility Policy UCOP IT Accessibility Policy

The university seeks to deploy information technology that has been designed, developed, or procured to be accessible to people with disabilities, including those who use assistive technologies.
UC Berkeley Campus Resources UC Berkeley Campus Resources
Accessible Writing Accessible Writing
Communications
Web Page Edits
Brand Guides and Resources
Events
Web Page Edits Web Page Edits

Submit a ticket for web page edits using the Request an Edit form. To request a new page, please use the New Page Request form.
Brand Guides and Resources Brand Guides and Resources
College and department logos + letterheads
Events Events
Computing + Technology
Staff Computing Support
Faculty Computing Support
Staff Computing Support Staff Computing Support

IT support for staff is offered through Berkeley IT Client Services (ITCS). Contact ITCS by phone (510.664.9000) during regular business hours or email.

For card key access to Bauer Wurster Hall, submit a ticket to the CED Help Desk, send an email, or visit room 477 (4th floor, south).
Faculty Computing Support Faculty Computing Support

CED-IIT offers technical support to career faculty in CED. Submit a ticket to the CED Help Desk, send an email, or visit room 477 (4th floor, south).

More faculty services available through the CED Help Desk:
Card key access to Bauer Wurster Hall
Facilities
Room + AV Reservations Room + AV Reservations
Human Resources
The college's human resources team provides highly effective and efficient human resource services to all employees, assisting them in achieving their desired career goals at CED and UC Berkeley.
HR provides leadership and direction, consulting, and coordination in the areas of staff classification, compensation, recruitment, employment, employee and labor relations, leaves, performance management, staff employee development, and interpretation of UC system-wide personnel policies and collective bargaining agreements, and training.
Academic Personnel provides leadership, coordination, and consulting services in applying academic personnel policies and procedures in recruitment, advancement, compensation, and employee relations for academic appointees within CED.
For all CED HR and academic needs, please email or visit us in 230 Bauer Wurster Hall.
HR Resources for Faculty
Reviews, Advancement, and Policies
External Activities/Conflicts
Other Resources
Reviews, Advancement, and Policies Reviews, Advancement, and Policies
Faculty Merit and Promotion Reviews
Academic Personnel at Berkeley Electronic Achievement and Review System
UC System-wide policies on academic personnel
Overview of UC and Berkeley policies for faculty appointment, advancement, and retention
External Activities/Conflicts External Activities/Conflicts

UC Conflict of Commitment Policy and Procedure

Submitting your annual certificate is required every year even if you have not engaged in any outside activities for the fiscal year. For guides on how to submit annual certifications, click the links below.

Leaves – Sabbatical/Research/Other (Faculty Only)
Leaves and Workload Modifications for Certain Senate Faculty Series

Ladder-rank faculty and Lecturers with Security of Employment have access to a number of leave and workload modification options to support them in attending to personal or family related needs ranging from the birth or adoption of a child to medical conditions affecting the faculty member or someone in their family.

Workload Plan

Workload modifications may include (but are not limited to) replacing teaching with additional service; performing instructional or service activities remotely, rather than in-person; arranging with a colleague to cover class, advising, or service activities. Make sure to provide sufficient detail.
Other Resources Other Resources

Find people and create/update your listing in the CalNet Directory.

Benefits at UC
HR Resources for Lecturers
Unit 18 Contracts Unit 18 Contracts

Lecturers and other non-senate instructional titles are often referred to as "Unit 18 or IX titles" and are covered by a Non-Senate Instructional Unit Contract and exclusively represented by the UC-AFT.
Unit 18 (Deadlines) – Forthcoming
HR Resources for Staff
General Employee Resources
General Employee Resources General Employee Resources
Emergency Numbers
In the event of an emergency, call 911.
Emergency 911 calls from cell phones are initially routed away from campus and can result in a longer response time. You may also call the following numbers:
UC Berkeley Police: 510.642.3333
City of Berkeley Police: 510.981.5911
Non-Emergency UC Berkeley Police: 510.642.6760
Non-Emergency City of Berkeley Police: 510.981.5900
Night Safety Escort Service: 510.642.9255