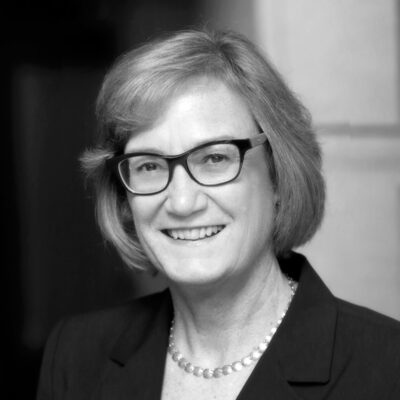 Carol Galante
I. Donald Terner Distinguished Professor of Affordable Housing and Urban Policy 2015-2021; Emeritus Faculty Director, Terner Center
Email
cgalante@berkeley.edu
EDUCATION
Master of City and Regional Planning, University of California, Berkeley
Bachelor of Arts, Ohio Wesleyan University
BIOGRAPHY
Carol Galante is the Founder and Advisor of the Terner Center for Housing Innovation at UC Berkeley and The Housing Lab, an accelerator for early-stage ventures with the potential to fundamentally improve the housing market and make it more affordable and fair. Galante's work with the Terner Center and Labs focuses on a portfolio of innovation work and continued support of strategic partnerships and federal and state policy projects. Galante serves as Chair of the Board of the Terner Housing Innovation Labs, a 501c3 non-profit that was created in 2019 to support Terner Center's innovation portfolio, and Chair of the Advisory Board for the Terner Center & Labs.
She is the Emeritus Faculty Director of the Terner Center and held the I. Donald Terner Professorship in Affordable Housing and Urban Policy at UC Berkeley between 2015-2021.
Prior to joining UC Berkeley, Galante served in the Obama Administration for over five years as the Assistant Secretary for Housing/Federal Housing Commissioner at the U.S. Department of Housing and Urban Development (HUD) and as the Deputy Assistant Secretary for Multifamily Housing programs.
Galante provided key leadership in the housing sector during the recession of 2009, including strengthening FHA's infrastructure and policies while providing access to credit that helped stabilize the housing market.  She also developed signature initiatives that provided better opportunities to low-income families including Choice Neighborhoods and the Rental Assistance Demonstration Program.
Prior to her appointment at HUD, Galante was President and Chief Executive of BRIDGE Housing Corporation, the largest non-profit developer of affordable, mixed-income and mixed-use developments in California. Early in her career Galante also worked for local government in city planning and community economic development.
Galante serves on the non-profit Board of Directors of The Community Builders. She is also an advisor to Factory OS, an innovative new company changing how we build. She holds a Master of City Planning from UC Berkeley, and a Bachelor of Arts from Ohio Wesleyan.
COURSES TAUGHT
CY PLAN 230 U.S. Housing, Planning, and Policy
​CY PLAN 238 Studio in Affordable Housing Development