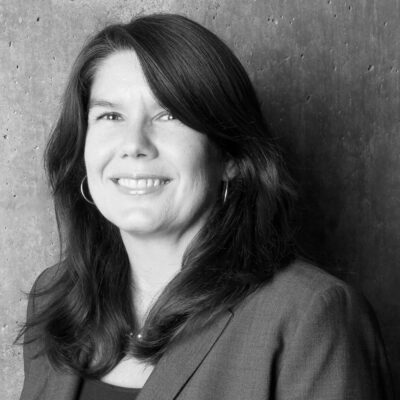 Carolina Reid
Associate Professor of City & Regional Planning, I. Donald Terner Distinguished Professor
Address
312 Wurster Hall #1850
Office Hours
Office Hours: www.calendly.com/c_reid
Address
312 Wurster Hall #1850
Office Hours
Office Hours: www.calendly.com/c_reid
Email
c_reid@berkeley.edu
SPECIALIZATIONS
Housing, community development, urban poverty and inequality, the Community Reinvestment Act, access to credit and homeownership.
EDUCATION
Ph.D., Human Geography, University of Washington–Seattle
MA, Human Geography, University of Washington–Seattle
BA, Stanford University
BIOGRAPHY
Carolina Reid is an Associate Professor in the Department of City and Regional Planning and the Faculty Research Advisor for the Terner Center for Housing Innovation. Carolina specializes in housing and community development, with a specific focus on access to credit, housing and mortgage markets, urban poverty, and racial inequality.  Current projects with the Terner Center include research to understand the rising costs of construction in California, the benefits of affordable housing for low-income families, and the role of inequalities in mortgage lending post-recession on the racial wealth gap.
Carolina's work seeks to inform state and federal policy, and she has consulted on projects for the California Department of Housing and Community Development, the U.S. Department of Housing and Urban Development, the Center for Community Capital, Abt Associates, as well as community development nonprofits.  Her scholarship has been covered in national and international media, including the New York Times, the Wall Street Journal, National Public Radio, and local outlets such as the Mercury News and San Francisco Chronicle. Before joining the faculty at UC Berkeley, Carolina worked for a year at the Center for Responsible Lending, where she undertook policy analyses on how provisions in Dodd-Frank could affect future access to credit for lower-income and minority households. Before that, Carolina served as the Research Manager for the Community Development Department at the Federal Reserve Bank of San Francisco for six years. She has a BA from Stanford University and an MA and PhD from the University of Washington, Seattle.
COURSES TAUGHT
ED4B Global Cities
CY PLAN 201 Research Methods Gateway
CY PLAN 230 U.S. Housing Policy
CY PLAN 260 The History, Theory, and Practice of Community Development