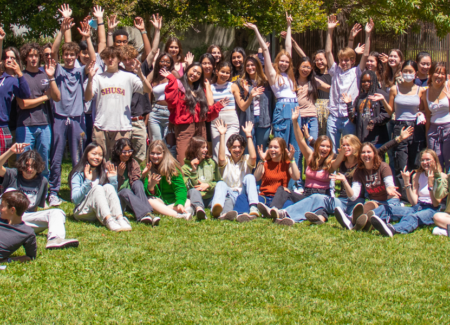 embARC Summer Design Academy
An immersive, four week summer design program for rising high school juniors and seniors.
JULY 3–28, 2023
The embARC program at UC Berkeley's College of Environmental Design (CED) brings together high school students from diverse backgrounds to explore architecture, urban design, and sustainable city planning through integrated components: an architecture + urban design studio, a sustainable city planning workshop, a digital design workshop, an environmental design conversation series, and a materials exploration workshop. No prior experience in environmental design is necessary.
Students develop their portfolio for their college applications in any area of environmental design — architecture, city planning, and landscape architecture. Classes include ample studio time, one-on-one critiques, and "live" gallery showcases. Students also go on field trips and design and build a project for a local non-profit organization. Students who fulfill the course requirements receive credit on an official UC Berkeley transcript.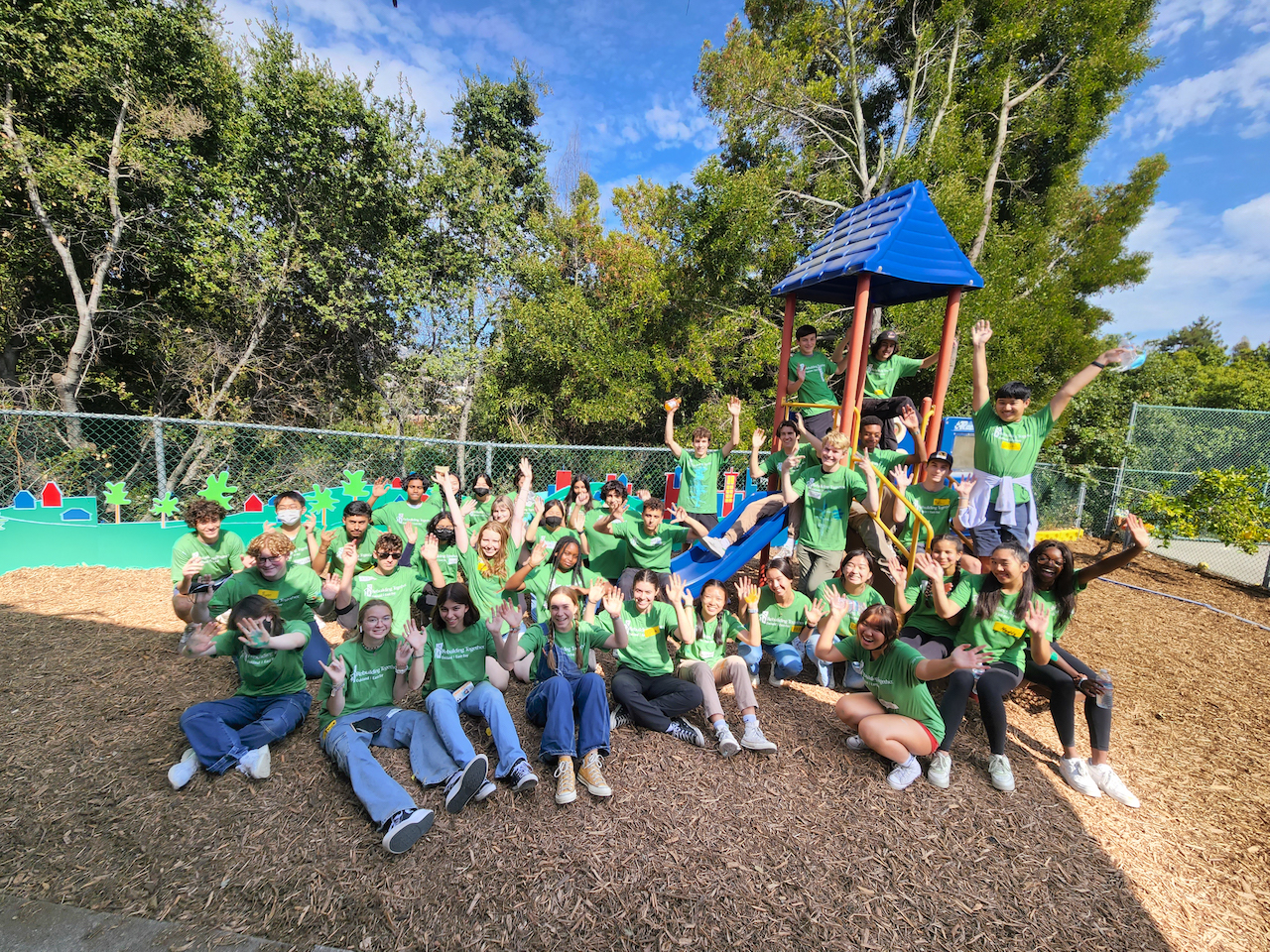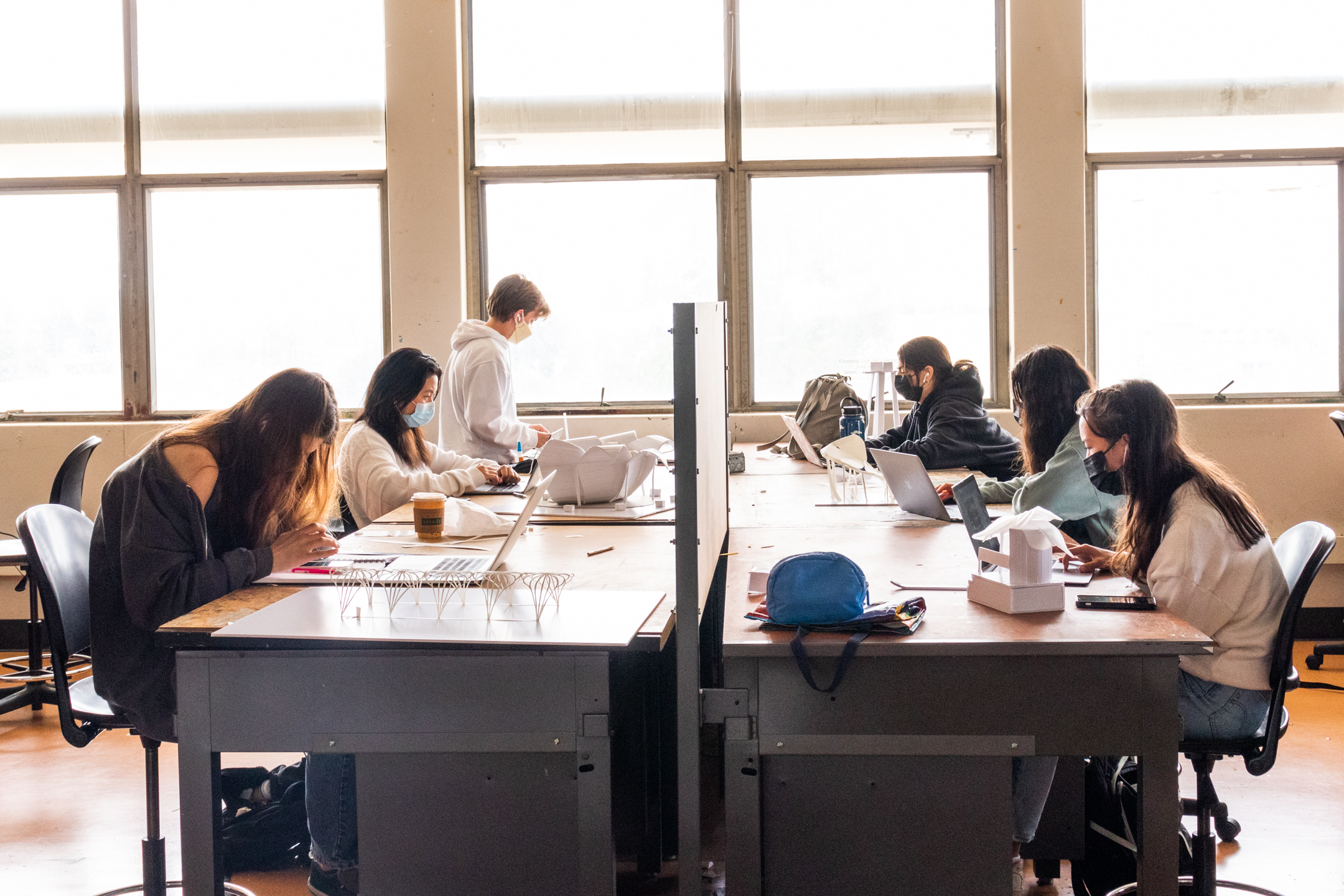 Students working in architecture studio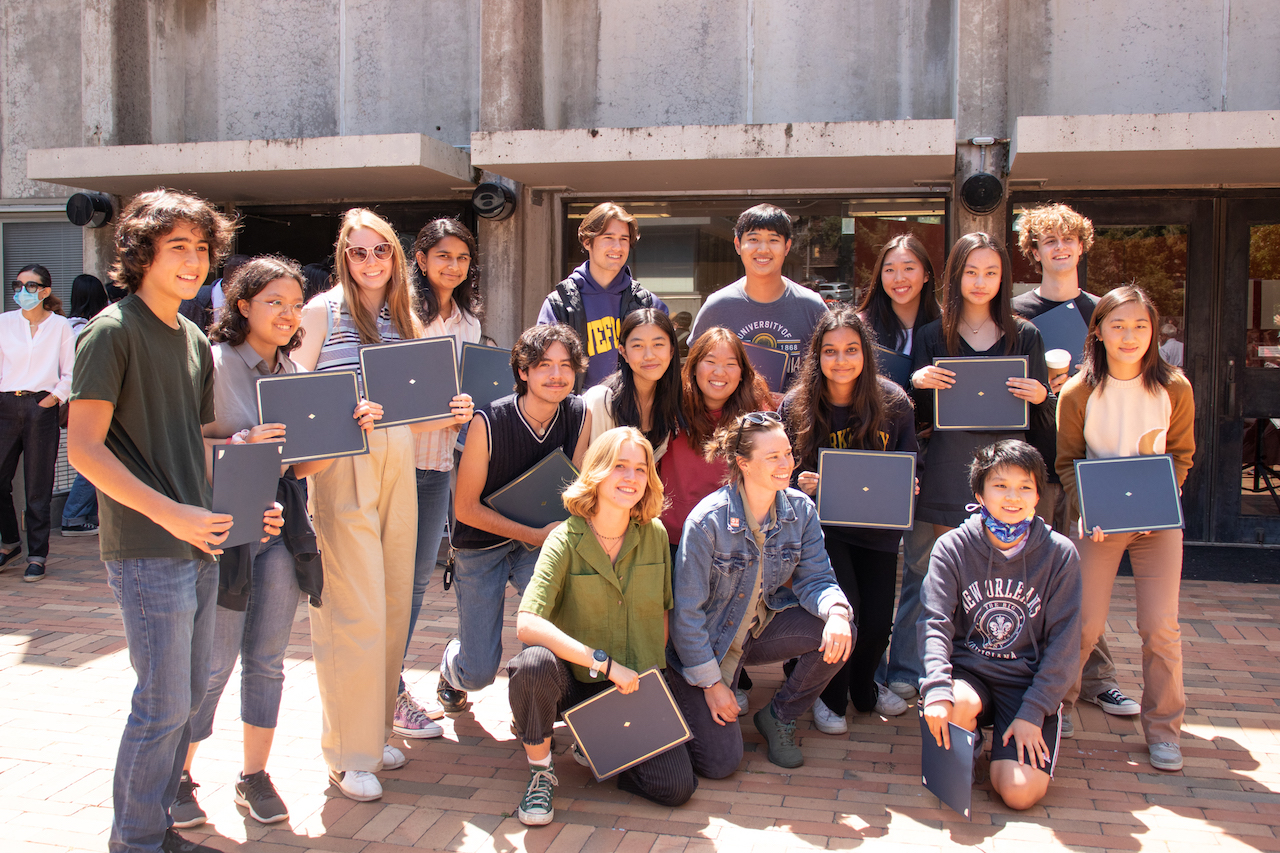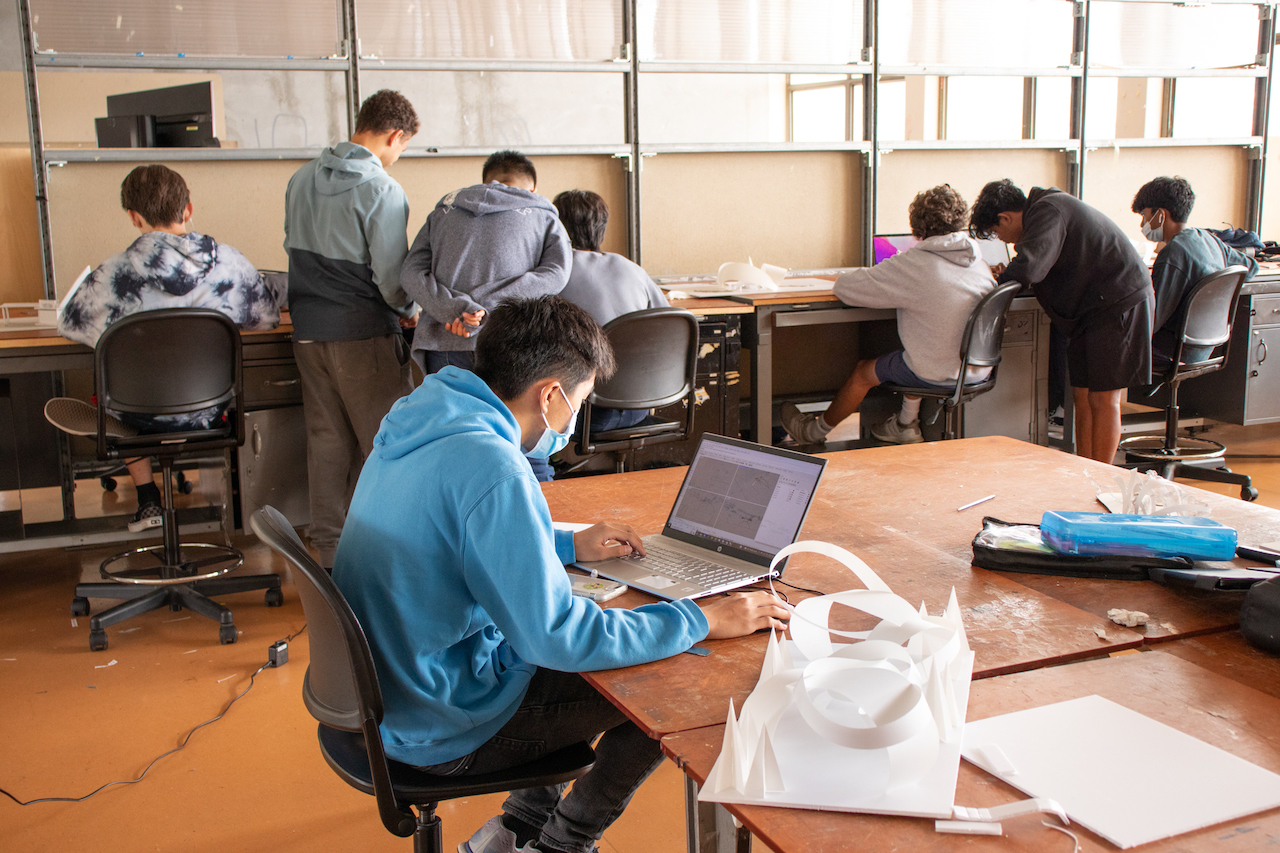 Benefits of Attending
Explore architecture, urban design, and city planning as possible college majors and careers

Develop technical and time-management skills through college-level coursework

Work with peers who have similar interests

Build a design portfolio to use when applying to college

Be exposed to actual public policy issues and make a real impact on your world

Earn a certificate of completion and credit on an official UC Berkeley transcript
Student Experience
CURRICULUM
embARC students work on real design projects and engage as genuine participants in a process to develop solutions to authentic urban planning questions. The program's multi-disciplinary approach provides a comprehensive framework for "placemaking."
ARCHITECTURE + URBAN DESIGN STUDIO
SUSTAINABLE CITY PLANNING WORKSHOP
ENVIRONMENTAL DESIGN CONVERSATION SERIES
DIGITAL DESIGN WORKSHOP
MATERIALS EXPLORATION WORKSHOP
COMMUNITY BUILD
ARCHITECTURE + URBAN DESIGN STUDIO ARCHITECTURE + URBAN DESIGN STUDIO

Instruction in freehand sketching, drafting, model building, and digital representation teaches students how to conceptualize and communicate 2D and 3D design ideas.
SUSTAINABLE CITY PLANNING WORKSHOP SUSTAINABLE CITY PLANNING WORKSHOP

Students engage as genuine stakeholders and participants in a community change process through site observations, research, and the development of an authentic urban planning question.
ENVIRONMENTAL DESIGN CONVERSATION SERIES ENVIRONMENTAL DESIGN CONVERSATION SERIES

Presentations and talks by invited professional practitioners and CED-based guest lecturers provide a framework for the ideas and methods that support the theory and practice of environmental design. Students are given the opportunity to engage in the discourses of the discipline in guided discussion groups.
DIGITAL DESIGN WORKSHOP DIGITAL DESIGN WORKSHOP

Building skills in digital representation, this series of focused workshops prepares students for technology-driven college-level design curricula, while also introducing participants to the latest software and digital tools available in the profession.
MATERIALS EXPLORATION WORKSHOP MATERIALS EXPLORATION WORKSHOP

Students will explore how a full building physically comes together — from foundation to finishes — through multiple precedent studies and drafting exercises. Students learn how to represent and decipher details, think critically about how materials come together, and ultimately design their own tiny house.
COMMUNITY BUILD COMMUNITY BUILD

True to UC Berkeley's public mission, embARC includes an overall theme of civic responsibility by partnering with a local community organization to design a community improvement project. Through this partnership, students employ the tools they learn in the studios, workshops, and lectures to make an impact on authentic community issues. Check out past embARC Community Build projects here.
Faculty
Lecturer in City & Regional Planning & Director of embARC Summer Design Academy
Ever since joining PYATOK in 2010, Kim Suczynski Smith has been lending her holistic, multidisciplinary perspective and interest in education to our most complex projects – whether neighborhood and campus planning, multi-building affordable housing communities, sensitive mixed-use infill, or engaging in building types new to the firm.
Kim enjoys working directly with communities, across large stakeholder groups, and with high school and university students learning about design in the built environment. She guides PYATOK's equity and community outreach programs, including our Diversity Fellowship through UC Berkeley. Also at UC Berkeley, Kim teaches an urban planning studio — examining how Bay Area cities, and particularly Oakland, plan for change — and conducts the embARC Summer Design Academy for high school students. Her academic and volunteer work emphasize hands-on, design-build learning, promoting design advocacy, and removing barriers to the profession for disadvantaged communities.
Kim's recent project contributions include the Balboa Reservoir Master Plan and Blocks C and D in San Francisco, the multi-phase Paradise Creek affordable housing project in National City, and Jones Berkeley Market-Rate TOD on San Pablo Avenue in Berkeley. She is currently overseeing the construction in Santa Rosa, California, of the Caritas Village Navigation Center, an innovative, three-story health services hub for people experiencing homelessness. The Caritas Center is by far PYATOK's largest such project to date, and was realized under Kim's leadership through a highly-collaborative development process involving numerous stakeholders and funding sources.
Aly Ard, Fabrication and Build Lead
Aly Ard is a designer and fabricator based in Richmond, California. She is currently the Shop Director at Sweitzer Inc, a commercial contractor focusing on architectural details and custom build-outs in the Bay Area. Aly studied Architecture at Cal Poly, San Luis Obispo where she discovered her love for hands-on fabrication on the human scale. She allows her architecture background, fabrication experience, and desire to explore all materials (new and discarded) to influence and drive her furniture and art. Aly is pursuing her Architecture License with the goal of using the Design-Build method to make attainable, community-involved change.
---
Follow CED Summer Programs on social media: