embARC Summer Design Academy
Spend your summer immersed in the world of architecture, urban design, and sustainable city planning on the UC Berkeley campus. embARC is an engaging college-level course that offers you the chance to study at the top-ranked public university for architecture and the built environment alongside students from all over the world.
Challenging design assignments, one-on-one reviews with instructors, field trips around the Bay Area, and a design/build project for a community nonprofit introduce you to the skills, ideas, and culture of an environmental design education. You'll leave the program with a strong portfolio for your college applications in any area of environmental design and credit on an official UC Berkeley transcript.
Why embARC?
In this fun and challenging four-week program, you will:
Explore architecture, urban design, and city planning as possible college majors and careers

Develop technical and time-management skills through college-level coursework

Work with fellow students with similar interests

Build a design portfolio to use when applying to college

Be exposed to public policy issues that empower you to make a real impact on your community

Earn a certificate of completion and credit on an official UC Berkeley transcript

Take part in building a project for a local nonprofit organization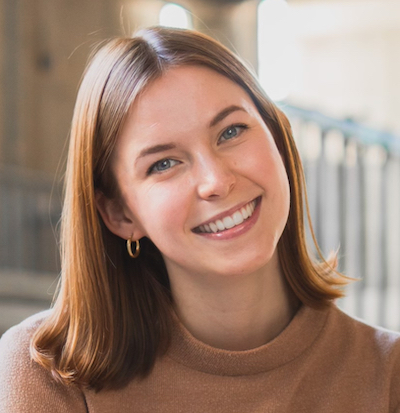 Hannah Scoggins
"I learned how design can positively impact a community, and that is something I have carried with me since my involvement in embARC"
What was a program highlight?
The group aspect of the community build project was extremely rewarding because by the end of the program, not only had we gained studio experience, formed strong bonds with our peers through working in the shop and building as a team, but we knew our design would be helping improve people's lives.
What have you done after the program?
I attended California Polytechnic State University in San Luis Obispo and studied architecture.
About the Program
As an embARC student, you'll have the chance to work on realistic design projects and be a part of developing solutions to real-world urban planning issues. embARC's multidisciplinary approach provides a comprehensive framework for "placemaking."
Architecture + Urban Design Studio
Learn how to conceptualize and communicate design ideas in 2D and 3D through instruction in freehand sketching, drafting, model-building, and digital representation.
Environmental Design Conversation Series
Presentations and talks by local professionals and Berkeley professors provide a theoretical framework for the practice and methods of environmental design. Guided discussion groups engage you in the key discourses of the discipline.
Materials Exploration Workshop
Explore how a full building physically comes together – from foundation to finishes – through multiple precedent studies and drafting exercises. Then design your own tiny house!
Sustainable City Planning Workshop
Engage as a stakeholder and participant in a community change process through site observations, research, and the development of an authentic urban planning question.
Digital Design Workshop
Prepare for technology-driven college-level design courses by building skills in digital representation with the latest software and digital tools.
Community Build
True to UC Berkeley's public mission, embARC fosters civic responsibility by partnering with a local organization to design a community improvement project. You'll use the skills and tools learned in studios, workshops, and lectures to make a real impact on the community.
EMILY RUPRIGHT
"The highlight of the program for me was the design/build project we did for the campus food bank, building a bike attachment for a mobile market. This inspired me to think about how design work can be fun as well as make an impact in the community."
What led you to embARC?
I became interested in embARC when trying to decide if I wanted to apply to architecture school for college. It was a great way for me to experience what a design education would be like and if it was right for me.
What have you done after the program?
I'm now in my senior year at Washington University in St. Louis studying architecture in the Sam Fox School of Design and Visual Arts.
Typical Daily Schedule
Architecture + Urban Design Studio: 9 a.m.–12 p.m. (Guest lectures on Tuesdays.)

Workshops (Materials Exploration / Digital Design / Sustainable City Planning): 1–4 p.m.

Extended studio time/socials: 4–6 p.m.
"Thank you all for creating such a dynamic summer program. The embARC staff was nothing short of fantastic: each day they arrived fully vested with awesome energy and each week they continued to mentor and find ways to listen to, help, and motivate our son. He really enjoyed learning what led the local architect guest speaker to become a designer. He also enjoyed meeting and working with students from around the Bay Area, country, and globe. He gained new perspectives, experiences, and insights. He felt connected."
— Parent of embARC student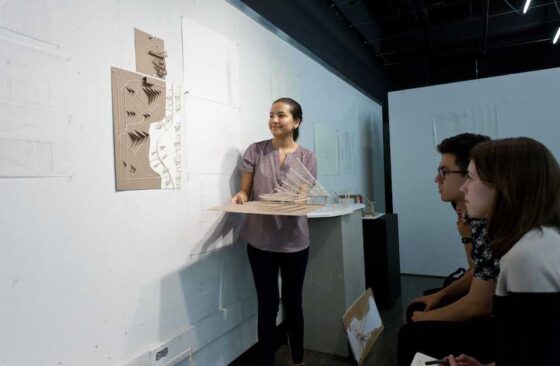 Applications & Admissions
embARC is open to rising high school juniors and seniors (students who will be entering 11th or 12th grade) with a GPA of 3.0 or higher. No prior design experience required!
Deadlines & Fees
March 11, 2024: Deadline for embARC priority application, embARC scholarship application, and embARC housing application
April 15, 2024: final embARC application deadline to fill remaining seats, if any (scholarships and housing likely not available after March 11)
embARC housing
If you live within 45 minutes of the UC Berkeley campus, you may opt to commute to embARC as a day program. If you're not local, you may request on-campus housing for an additional fee. As a residential student, you'll stay in Stern Hall, which is within walking distance of your embARC classes in Bauer Wurster Hall and offers both traditional residence hall rooms and suite-style accommodations.
PLEASE NOTE: UC Berkeley's summer residence halls fill up fast. If you wish to live on campus, you must request housing by the posted deadline as indicated on our website's Deadlines & Fees page. The cost of housing is a separate fee and not included in the embARC tuition. Housing costs include three meals per day.
Faculty
Director, embARC Summer Design Academy; Lecturer in City & Regional Planning, UC Berkeley
Kim Suczynski Smith is principal at PYATOK, where she contributes her holistic, multidisciplinary perspective and interest in education to the firm's most complex projects, including the Balboa Reservoir Master Plan and Blocks C and D in San Francisco, the multiphase Paradise Creek affordable housing project in National City, and Jones Berkeley Market-Rate TOD on San Pablo Avenue in Berkeley. She is currently overseeing the construction in Santa Rosa, California, of the Caritas Village Navigation Center, an innovative, three-story health services hub for people experiencing homelessness. She guides PYATOK Architecture 's equity and community outreach programs, including its Diversity Fellowship through UC Berkeley.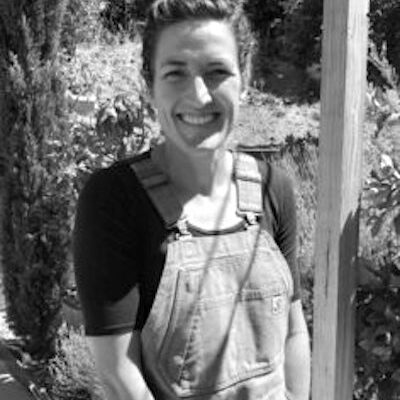 Aly Ard
Fabrication and Build Lead, embARC Summer Design Academy
Aly Ard is a designer and fabricator based in the San Francisco Bay Area. She is currently the shop director at CrunchLabs, a STEM toy company. Aly studied architecture at Cal Poly, San Luis Obispo, where she discovered her love for hands-on fabrication on the human scale. She allows her architecture background, fabrication experience, and desire to explore all materials (new and discarded) to influence and drive designs. Every project is an opportunity to work with new people and ideas, and find creative solutions that make the world around us better.
Frequently Asked Questions
Connect with CED Summer Programs