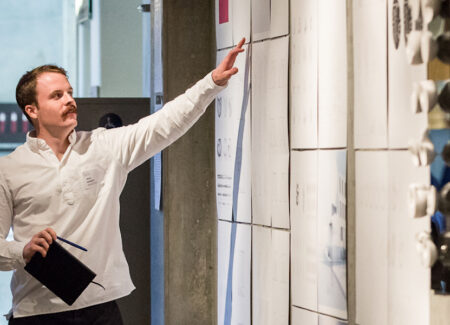 Degrees + Admissions
We welcome your interest in the Department of Architecture. Learn more about our Admissions process or our degree options.
Undergraduate Programs
Minor in Architecture (on hiatus)
Graduate Programs
Events
Join us at an upcoming office hours event to learn more about Admissions for our architecture graduate programs. All times Pacific.
November 29, 2023, 9-10 a.m.
December 12, 2023, 1–2 p.m.
Additional in-person information sessions will be offered for current UC Berkeley undergraduates. Please contact archgrad@berkeley.edu for more information.
Designated Emphasis
Global Studies
The concurrent MA program in Global Studies is designed to complement the graduate degree programs in architecture. It is intended to produce graduate students who combine advanced professional training with a detailed knowledge of contemporary international issues or particular world areas or countries. The content of each MA program will be shaped in consultation with the departmental IAS adviser to meet the specific needs and interests of the individual student.
New Media
The Designated Emphasis (DE) in New Media is currently offered only to Ph.D. students, but it is expected to be made available to M.Arch. and M.S. students in the future. The DE in New Media comprises a set of courses with content in the history, theory and practice of computationally-based representation, and communication and interpretation of information.