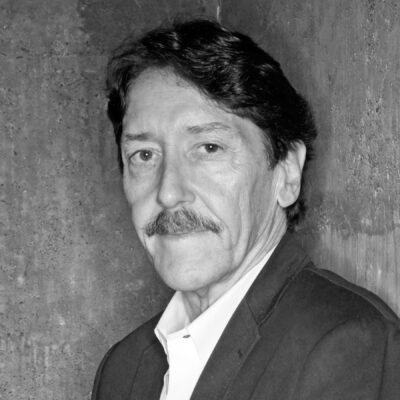 Robert Cervero
Professor Emeritus of City & Regional Planning
Address
333 Wurster Hall, MC#1850
Address
333 Wurster Hall, MC#1850
Email
robertc@berkeley.edu
SPECIALIZATIONS
Transportation Planning; Transportation and Land Use; Infrastructure Planning; Growth Management planning; International Development.
EDUCATION
Ph.D. Urban Planning, University of California, Los Angeles
M.C.P. and M.S. Civil Engineering, Georgia Institute of Technology
A.B. Geography and Economics, University of North Carolina, Chapel Hill
BIOGRAPHY
Robert Cervero works in the area of sustainable transportation policy and planning, focusing on the nexus between urban transportation and land-use systems.  Professor Cervero has and continues to serve as an advisor and consultant on numerous transportation and urban planning projects worldwide, most recently advising long-range planning in Dubai and Singapore.  His most recent book, Beyond Mobility, co-authored with Erick Guerra and Stefan Al, won the 2019 National Urban Design Best Book Award. He was a member of Berkeley's city and regional planning faculty from 1980 to 2016, where he twice served as Department Chair, was the inaugural holder of the Carmel P. Friesen Chair in Urban Studies, and directed both the University of California Transportation Center (2009-2017) and the Institute of Urban and Regional Development (2009-2014).  He currently has a visiting faculty appointment in the College of Architecture and Urban Planning at Tongji University in Shanghai.
COURSES TAUGHT
CY PLAN 114 Introduction to Transportation Planning
CY PLAN 204A Planning Methods
CY PLAN 204D Multivariate Analysis in Planning
CY PLAN 213 Transportation and Land Use Planning
CY PLAN C217 Transportation Policy and Planning
CY PLAN 219 International Topics in Transportation
CY PLAN 290 Doctoral Research Seminar
CY PLAN 290 Transportation GIS
CSTS UH 1054J Green Mobility and Cities (NYU-Abu Dhabi)
AWARDS & RECOGNITION
Hsue-shen Tsien Gold Medal award, 2013, Beijing, China. Article of the Year, Journal of the American Planning Association, 2010 and 2003. Dale Prize for Excellence in Urban and Regional Planning, 2004 The Athena City Accolade, Center for the Future of Places, KTH (Royal Institute of Technology), Stockholm, Sweden, 2019. Best Book Award, Beyond Mobility, National Urban Design Awards, 2019 Top Paper Prize (2016-2019), Transport Policy, Just a Better Taxi? A survey-based comparison of taxis, transit, and ridesourcing services in San Francisco.
Publications
Transforming Cities with Transit. Washington, D.C.: World Bank, 2013; with H. Suzuki and K. Iuchi. http://documents.worldbank.org/curated/en/947211468162273111/Main-report
Suburban Gridlock II. New Brunswick, New Jersey: Transaction Publishers, 2013. https://www.amazon.com/Suburban-Gridlock-Robert-Cervero-ebook/dp/B075CNJF5F
Beyond Mobility: Planning Cities for People and Places. Washington DC: Island Press, 2017; with E. Guerra and S. Als. https://its.berkeley.edu/node/13108
Network Design, Built and Natural Environments, and Bicycle Commuting: Evidence from British Cities and Towns. Transport Policy , Vol. 74, 2019, pp. 153-164; with S. Denman and Y. Jin.