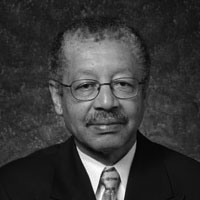 Edward Blakely
Professor Emeritus of City & Regional Planning
EDUCATION
PhD, Education and Management, UCLA
MA, Latin American History, UC Berkeley
BA, University of California Riverside
BIOGRAPHY
Professor Blakely, was Chair of the Department of City and Regional Planning at the University of California, Berkeley from 1986 through 1994.
A leading scholar and practitioner of urban policy, Blakely has been Dean of the School of Urban Planning and Development at the University of Southern California and Dean of the Robert J. Milano Graduate School of Management and Urban Policy, New School University in New York City. He has also held professorial appointments at the University of California Berkeley, the University of Southern California and the University of Sydney.
Professor Blakely is author of ten books and more than one hundred scholarly articles as well as scores of essays and opinion pieces. His publications include Fortress America, Separate Societies: Poverty and Inequality in U.S. Cities, Planning Local Economic Development: Theory and Practice, Rural Communities in Advanced Industrial Society, and My Storm: Managing the Recovery of New Orleans in the Wake of Katrina.
Blakely's extensive record of public service includes advising the Organization for Economic Cooperation and Development, state and federal governments in Australia and the United States, as well as governments in Korea, Japan, Sweden, Indonesia, New Zealand and Vietnam.
The Edward Blakely Prize is awarded every two years to the planner in the world who contributed the most to social justice for people of colour or disadvantage by the Association of Collegiate Schools of Planning.
Blakely was recognised by UN Habitat for his contributions to social justice and sustainable planning in disaster recovery in 2012.
Professor Blakely is a Fulbright Scholar recipient.