Summer [In]stitute in Environmental Design
Summer [In]stitute is a fast track to launching your environmental design career. Explore the methods and theories driving the field, experience the culture of design and planning studios, and develop a portfolio for job and graduate school applications with the expert guidance of faculty mentors.
Each program includes a lecture series, a design or planning studio, media workshops, and site visits. After fulfilling the program requirements, you'll receive a certificate of completion and credit on an official UC Berkeley transcript. All classes are held in Bauer Wurster Hall, CED's home on the UC Berkeley campus. International students are welcome and encouraged to apply.
Choose your cohort
Choose from three different foundational programs — [IN]ARCH, [IN]CITY, [IN]LAND — and jump-start your future in architecture, city planning, or landscape architecture. These post-baccalaureate programs are geared toward young professionals who are eager to explore career options in environmental design and are seeking to build a portfolio for graduate school. No previous design experience is required.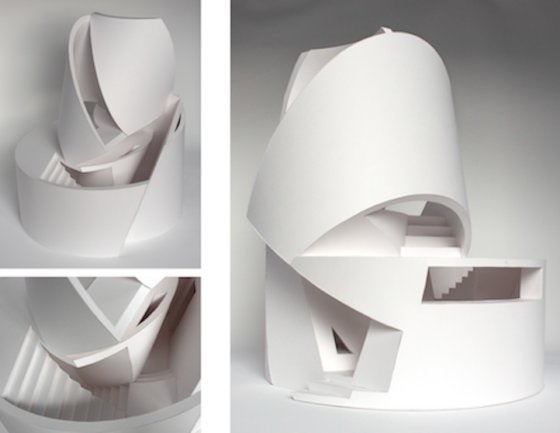 [IN]ARCH
Immerse yourself in the foundational theories, philosophical principles, and technical practices of architectural design. Through studio instruction, faculty critiques, readings, and lectures, you'll be introduced to architectural design, discourse, and representation.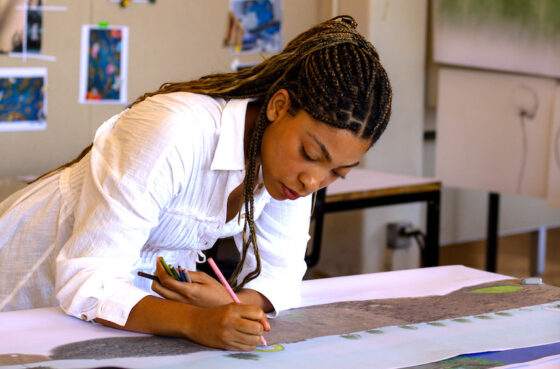 [IN]LAND
Learn the fundamentals of landscape architectural practice through the process of making and experimentation. In a collaborative studio environment, you'll engage with the concepts of ecology, public space, and sustainability at multiple scales of design.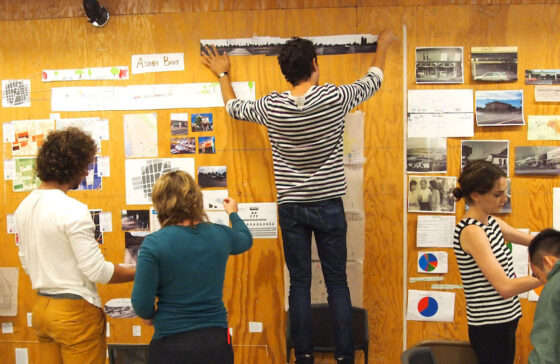 [IN]CITY
Gain practical, hands-on experience in sustainable city planning and urban design through projects based on real-world situations in the San Francisco Bay Area. You'll develop in-depth recommendations, analyses, and proposals that address major themes of planning practice, including housing, transportation, and environmental justice.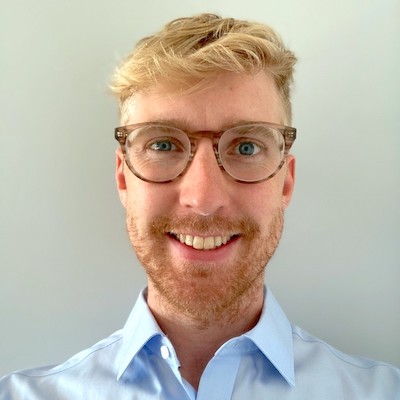 "The [IN]CITY program was a supportive and friendly environment for me to take what I learned in college and apply it to real-world projects." 
After the program, Doug received a Master's in Public Administration from New York University and worked for four years at ARUP. He is now assistant director of economic development & regional planning at the New York City Department of City Planning.
Why Summer [In]stitute?
Learn the fundamentals of environmental design

Experience the culture of design and planning studios

Craft your graduate school portfolio under the guidance of faculty mentors

Meet students on similar career tracks and connect with practitioners in the field

Earn college-level credit on an official UC Berkeley transcript
Recent Summer [In]stitute alums have been accepted to graduate programs at Harvard, University of Pennsylvania, Columbia, Rice, UC Berkeley, University of Michigan, MIT, University of Washington, University of Illinois, Princeton, Cornell, and Yale, among others.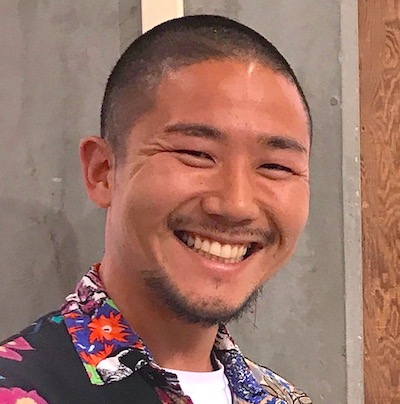 Before the program
Kaji was a gardener in Japan when he decided to learn more about what graduate studies in landscape architecture in the U.S. look like.
After the program
Kaji received his MLA from the College of Environmental Design (CED) in 2022 and became a landscape designer at Groundworks Office in Berkeley.
Typical Daily Schedule
Mondays – Thursdays
Media Skills Workshop: 10–11:30 a.m.

Lecture / Reading & Discussion: 11:30 a.m.–1 p.m.

Lunch break: 1–2 p.m.

Studio: 2–5 p.m.

Guest lecture and happy hour: 5–7 p.m. (Thursdays)
Fridays
Site visit: 10 a.m.–2 p.m.
In addition, you'll spend time in studio creating plans and models and refining designs in response to frequent feedback from instructors. The curriculum also provides opportunities for collaboration and group work.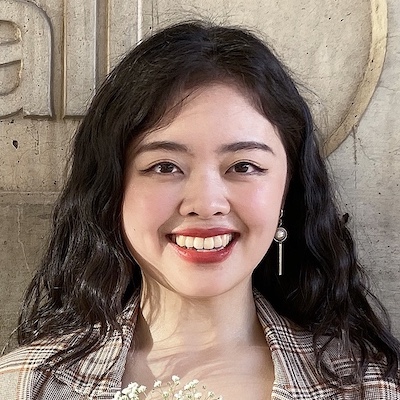 "The six-week program was well-organized, intensive, and beyond my expectations. I was introduced to using various media to develop and present my design thinking."
After the program, Lei earned an MDes degree at Harvard GSD and is now a PhD candidate at the University of Cambridge.
Applications & Admissions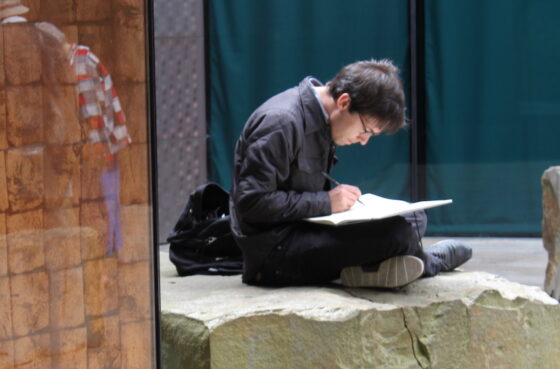 Program dates: July 1–August 9, 2024
Applications open in mid-December 2023
Summer [In]stitute programs are designed for students who have already earned a bachelor's degree and are considering graduate study in an environmental design discipline. You will graduate from the program with a quality portfolio for the next step of your professional development including graduate school. No previous design experience is necessary.
DEADLINES & FEES
April 29 for international students who need a student visa

May 13, 2024 for domestic students (who won't need a student visa)
Faculty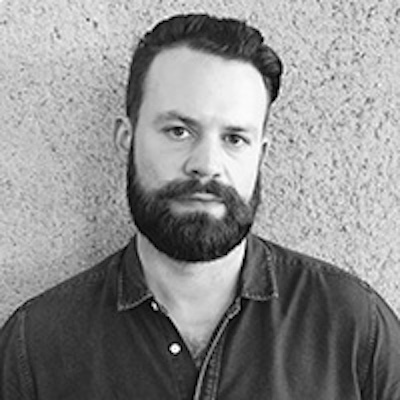 Director, Summer [In]stitute; Continuing Lecturer in Architecture, UC Berkeley
David Orkand is director of Atelier DOA. Prior to establishing his own practice, he spent four years in Tokyo as a Monbukagakusho Fellow in the Tsukamoto Laboratory at the Tokyo Institute of Technology and working with architects such as Toyo Ito, SANAA, Atelier Bow-Wow, Junya Ishigami, and Go Hasegawa. Prior to that, he worked in Madrid for Mansilla+Tuñón Arquitectos for two years. David received a BFA from Otis College of Art and Design and an MArch and Graduate Certificate in Media and Modernity from Princeton University. He has taught at Princeton, UC Berkeley, and California College of the Arts.
Hyunch Sung
Lead, [In]LAND; Lecturer in Landscape Architecture, UC Berkeley
Hyunch Sung (she/her) has been practicing as a landscape designer and artist for over 10 years. She has led designs and built public and residential landscapes ranging from the scale of art installation to plaza. She is the founder of Studio Moonya. Moonya believes that landscape is cultural memory, space is sculpture, connection is nourishment, and art is amplification. Ten percent of all design fees are used to build spaces & actions for and with BIPOC communities. Hyunch received a BA in Literature and Film Theory from Amherst College, and her MLA from Rhode Island School of Design.
Brian Orser
Co-Lead, [IN]ARCH
Brian Christopher Orser runs WO-R+D Studio in rural California with partner Natosha Wengreen. He is currently an editor of Perspecta 57. With Nima Shariat Zamanpour, Brian founded a research group and art practice weaving conceptual and technical connections among architecture, language, craft, and technology. Brian graduated from the Yale School of Architecture MArch I program and has worked as a designer at architecture firms in California and New York. His undergraduate work was in political philosophy and social ecology. Brian has served as a lecturer and critic at several schools of architecture, including Yale, Harvard, and Boston Architectural College.
Kyle Winston
[IN]ARCH Co-Lead
Kyle Winston is an architectural designer based in Cambridge, Massachusetts, and a lecturer in the School of Architecture at Northeastern University. He has worked most recently for Johnston Marklee, where he collaborated on the design for the new Whitney Independent Study Program, and was previously a senior designer for Davies Toews Architecture in New York City. He received his MArch from Harvard GSD, where he edited the journal Pairs, and BSArch from the University of Cincinnati.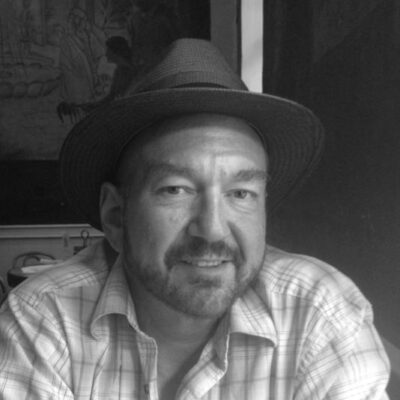 Lead, [IN]CITY; Lecturer in Architecture and City & Regional Planning, UC Berkeley
Michael Larice is a designer and educator who teaches urban design and urbanism, applied theory, design methods, street and transit design, and progressive housing. Larice's work focuses largely on the transformative urban design of livable places — and increasingly on how to manifest socially sustainable places. He holds a PhD in city planning from UC Berkeley, where his dissertation focused on the form and livability of high-density neighborhoods in North America. He has taught at the University of Pennsylvania, the University of British Columbia, the University of Utah, and UC Berkeley. Most recently, he directed the PhD Program in Metropolitan Planning, Policy and Design at the University of Utah.
Tara Singh
[IN]CITY Co-Lead
Tara Singh is an urban designer and planner currently assisting in managing real estate development projects at Project Management Advisors, Inc. She received a BA in urban studies and a Master in Landscape Architecture, both from UC Berkeley. She has contributed to a variety of public improvement projects for the City of San Francisco Public Works department, including citywide initiatives centered on activating underutilized public spaces. In the private sector, Tara has worked on multiple master plan efforts for mixed-use and campus projects as an urban designer for SERA Architects. She has taught at Portland State University and UC Berkeley.
Frequently Asked Questions
CONNECT WITH CED SUMMER PROGRAMS