Environmental Design Archives
Please note: The archives will be closed from December 21 through January 5. We will reopen on Monday, January 8, 2024.
The Environmental Design Archives is a nonprofit research facility within the College of Environmental Design at the University of California, Berkeley. It is committed to raising awareness of the architectural, landscape, and design heritage of Northern California and beyond through collecting, preserving, and providing access to primary records of the built and designed environment.
The collection is open to all members of the University of California community, as well as scholars, architects, landscape architects, preservationists, and the general public.
The chair everyone wants to sit in: Competition call for entries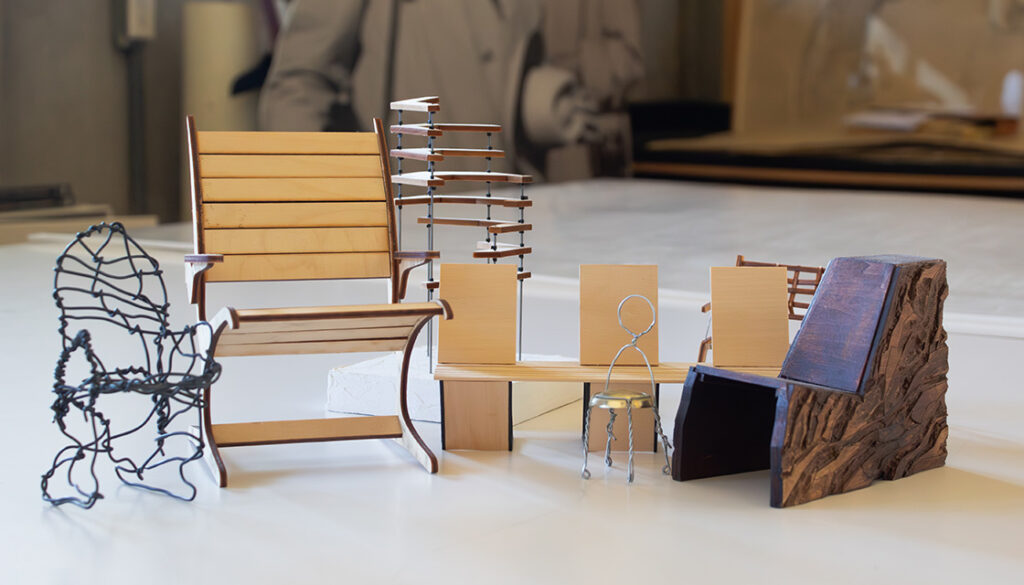 Want to design a comfortable place to read – or just hang out or even take a nap! – for the Environmental Design Library? We invite you to enter the Environmental Design Archives' chair competition, Form Follows, for a chance to have your design fabricated and then installed in the library. The top three entries also win cash prizes! Entries due February 20, 2024.
Donate
The EDA is a self-supporting research facility and invaluable resource for scholarship, education, and preservation. Financial support is critical to the survival and success of the Archives. Although located on the University of California Berkeley Campus, our operating budget is secured through grants, fees, and donations. It is because of gifts like yours that we can provide and share this outstanding resource of design materials with the College of Environmental Design, the UC Berkeley campus, the design community, and scholars around the world.
YOUR SUPPORT WILL
PROVIDE necessary preservation supplies and conservation activities
ENSURE  the longevity of the archival records
FACILITATE  access to the Archives through online description, increased hours, and improved cataloging

| | | |
| --- | --- | --- |
| Donations by mail | Donations by phone | Donating historical materials |
| Please send your check made payable to UC Berkeley Foundation along with a gift form. | 510.642.5124 | To learn more about donating historical materials, click here. |
Charitable contributions to the Archives can also be made in the form of: cash and checks, Electronic Funds Transfers (EFTs), wire transfers, payroll deductions (UC Berkeley employees only), matching gifts, gifts of securities, gifts of real estate, gifts-in-kind, gifts that provide lifetime income to donors, gifts where donors retain lifetime use of their property and gifts that preserve as asset for the use of future generations.
Make sure your gift is designated to CED Archives. Your gift to the EDA is tax-deductible to the extent allowed by law.