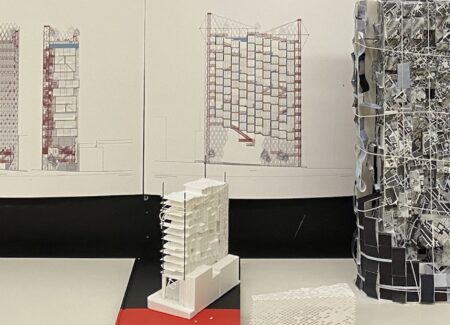 Deadlines & Fees
All in-person CED Summer Programs begin on Monday, July 1, 2024.
2023 Tuition & Fees for All Summer Programs
The two most common tuition & fees are listed in the small table. Check for more details on the fee structure further below.
| Domestic Visitors* | International Students** |
| --- | --- |
| $4,885 | $7,665 |
All amounts are in U.S. Dollar
* this is the tuition and fee for 1 unit — if a student needs more units, please contact the respective program
** if attending in-person program and an I-20 or student visa is needed (please check International Students page)
PLEASE NOTE: Tuition and fees for UC and UC Berkeley students can be slightly below the domestic visitors' amount. Tuition and fees do not include the initial $75 CED Summer Program application fee. Tuition and fees are subject to change by the University of California as determined to be necessary or appropriate. Final approved tuition and fee levels may differ from the amounts presented.
All tuition and fees must be paid in full prior to the beginning of the program. If a program becomes oversubscribed, we can only hold your seat if you have paid all tuition and fees in full. Important: CED Summer Program students are not automatically dropped from the program for non-payment or non-attendance in the summer term. If you do not plan to attend, you must drop your class(es) before the refund deadlines (see table below), or you will be financially responsible for all tuition and fees. Enrolling in a CED Summer Program after the cancellation deadline for full tuition refund means that you accept financial responsibility for all program tuition and fees.
2023 EmbARC Program Housing Fees
$5,565 - including 3 meals per day (breakfast, lunch & dinner)

Covers housing from one day before the program starts to one day after the program ends

Optional and for embARC program attendees only

Housing in UC Berkeley college dorms, supervised by a professional service organization

More information on FAQ page, section embARC Housing
Detailed Tuition & Fees (2023)
Detailed Tuition & Fees (2023) Detailed Tuition & Fees (2023)

The following tuition and fees are subject to change:
Summer Sessions registration fee: $25
Document Management fee: $65
UC Berkeley Registration fee: $500
CED Summer Program tuition (all students): $3700
Unit Charge: $595 per unit (any visiting student)
International service fee: $400 (international students)
Please visit Summer Session Fees for further information.
Exact tuition and fees of a CED Summer student varies depending on their status and the number of units in which they want/need to enroll. View some typical examples.
2023 Deadlines
NOTE: Since we have rolling admissions, a program can fill up before the application deadline. We recommend to apply early. Deadlines may be subject to change. Check this page regularly for updates.
| | embARC | DISC | Summer [In]stitute | [IN]DESIGN | International Visitors |
| --- | --- | --- | --- | --- | --- |
| | | | In-person programs | canceled | All in-person programs |
| Application opens | Dec 15, 2022 | Dec 15, 2022 | Dec 15, 2022 | -- | Dec 15, 2022 |
| Priority application deadline* | March 20 | March 20 | March 20 | -- | March 20 |
| Application deadline for financial assistance | April 10 | April 10 | April 10 | -- | not available |
| Program Application Deadline | May 1 | May 30 | May 30 | -- | May 1 |
| Cancellation Deadline for a full tuition refund** | June 10 | June 10 | June 10 | -- | June 10 |
| Withdrawal Deadline*** for Summer Session fee refund only | July 2 | July 2 | July 2 | -- | July 2 |
| Program Begins | July 3 | July 3 | July 3 | -- | July 3 |
| Program Ends | July 28 | August 4 | August 11 | -- | see respective program |

* Applicants who meet the required qualifications and submit a complete application — including a thoughtful answer to the essay question, transcripts and recommendation letter — will receive the strongest consideration for acceptance into the program.
** Admitted students who enroll after this deadline are financially responsible for the CED Summer Programs fee.
*** Withdrawal deadline for Summer Sessions fee refund only — also see https://summer.berkeley.edu/registration/schedule (Session D)
NOTE: An applicant is considered an international student if they attend and in-person program and an I-20 (for a student visa) is needed (please check International Students page)


| Special deadlines for on-campus housing for the embARC program only: | |
| --- | --- |
| On-campus housing application deadline | May 15 |
| Cancellation deadline for full housing fee refund minus $300 processing fee | May 29 |
| Cancellation deadline for 35% of housing fees refund | June 12 |
| | |
Experience
Incredibly immersive, and profound experience! So glad I got to share and explore a new area of study with people from different ages and backgrounds. I had an outstanding teaching team! Grateful and lucky for all their support and dedication during the 6 weeks of the program.

-Summer [In]stitute Graduate
Financial Assistance
A more sustainable, inclusive, and equitable future is for all of us to design, and CED believes that learning plays a crucial role in increasing the number of environmental designers to help drive this effort. Our financial assistance program is one way CED works to make our courses more accessible to learners.
We have a small number of need-based scholarships and stipends available to accepted students.  CED Summer Programs financial assistance is not federally subsidized. Following are the specific requirements for financial assistance consideration:
The funds are need-based awards, which means that funding is based on the financial situation of the student (and their parents, if applicable).

The program application AND the financial assistance application must be submitted before the deadline in order to be considered for financial aid. See the table above for the financial assistance application deadline.

Program applicants must indicate their interest in receiving financial assistance with the submission of their program application in SlideRoom.

Scholarships are available for US citizens or permanent residents only.

Requests for financial assistance will not be considered without a complete program application. Late financial assistance applications will only be considered if financial assistance funds have not been depleted or if additional funds become available.

Award amounts vary. Applicants who are offered financial support are expected to inform us immediately if they plan on accepting it.

Applicants who receive a partial scholarship (stipend) will be required to pay the full balance of the program fees prior to the start of the program.

Since funds are limited, we encourage interested students to apply to the program as early as possible in order to meet the financial assistance deadline and before funds are exhausted (which could occur before the scholarship application deadline).
Applicants should plan accordingly and make sure that their program application and all required documents are submitted via SlideRoom by the financial assistance application deadline. We cannot guarantee that all applicants who apply for aid will receive financial assistance.
Families have shared with us ideas they have used for grassroots fundraising campaigns of their own if aid is not possible. Here are some suggestions:
-Crowdfunding through sites such as gofundme.com
-Reaching out to friends, family, local businesses, civic organizations and churches
-Using social media
-Researching and modeling fundraising methods used by high school's student clubs
Follow CED Summer Programs on social media: