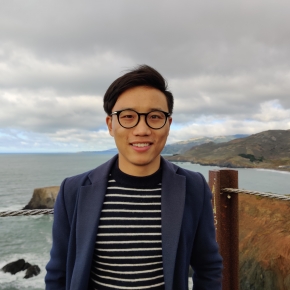 Liubing Xie
Ph.D. Candidate - City & Regional Planning
Email
liubing.xie@berkeley.edu
SPECIALIZATIONS
My research focuses on housing conditions, social-spatial inequality, and lived experiences of migrant workers in Chinese cities at the intersection of migration, labor, and housing studies. I am particularly interested in investigating the recent Chinese state initiative to promote market-led rental housing for both skilled/educated and unskilled migrant labor forces in the large cities in China. I pursue these topics primarily through the methods of comparative urban studies and urban ethnography.
EDUCATION
MSc in Governing the Large Metropolis (Sciences Po Paris)
MPhil (Mention Très Bien) in Asian Studies, École des Hautes Études en Sciences Sociales (EHESS, Paris)
BA in South Asian Studies, Beijing Foreign Studies University
COURSES TAUGHT
CYPLAN N115-LEC-001 Urbanization in the developing countries
AWARDS & RECOGNITION
2021-2022 BEAR GradS Perloff Fellowship
2019-2021 Regent's Fellowship
2021 Summer Institute for Research on Labor and Employment Graduate Student Award
2021 Summer Elvera Kwang Siam Lim Fellowship in Chinese Studies
2020 Summer IEAS Graduate Fellowships in East Asian Studies and Southeast Asian Studies
2020 Summer Global Metropolitan Studies Summer Research Grant
Publications
2021 Xie, Liubing. 2021. "Assemblages of Living Together: Residential Cohabitation in Peri-urban Areas of Chengdu and Hyderabad." South Asia Multidisciplinary Academic Journal. (peer-reviewed)
2018 Xie, L., E. Swerts, and D. Pumain. 2018. "Economic Development Zones and Urban Growth in China." Cybergeo: European Journal of Geography. (Peer-reviewed)
2021 Li, Meiqing, Pavan Yedavalli, Liubing Xie, Sai Balakrishnan, Zachary Lamb, and Karen Chapple.2021. "White paper: COVID-19 and the Future of Urban Life." Berkeley Planning Journal.