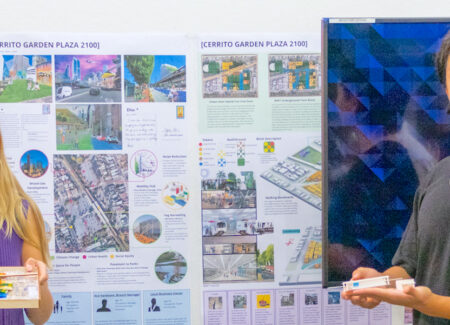 DISC: Design + Innovation for Sustainable Cities
Designed for college students interested in learning how to address the urgent issues of climate change, urban health, and social equity through design of the built environment
Program date (on-campus program):
July 1–August 2, 2024
DISC is an immersive, full-time program on the UC Berkeley campus, stretching over five weeks. The program fosters a multidisciplinary and international learning environment that gives students the tools and expertise necessary to craft innovative design-based solutions.
DISC is open to eligible students from any college or university. Students from around the globe, with or without a background in design, are encouraged to apply. DISC 2024 students will join over 300 alumni from 30+ countries in the 11th year of the program and counting.
Guided by UC Berkeley faculty, expert professionals, designers, makers, and entrepreneurs, DISC students confront the most pressing challenges facing cities. Through studio sessions, lectures, workshops, and field work, students have the opportunity to test their own creative ideas while working with some of the most renowned researchers and practitioners from the San Francisco Bay Area.
DISC alumni have been accepted to graduate programs at Columbia, Cornell, Harvard, MIT, Princeton, Rice, University of Illinois, University of Michigan, University of Pennsylvania, University of Washington, Yale, and UC Berkeley.
DISC is one of the courses highlighted by IARU, the International Alliance of Research Universities, a collaboration between 11 of the world's leading research-intensive universities.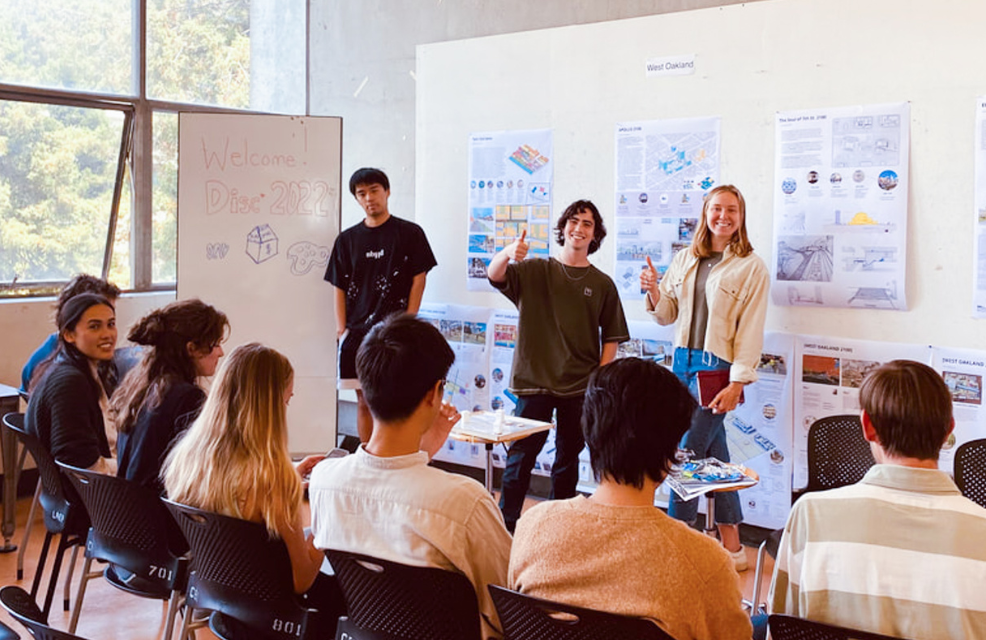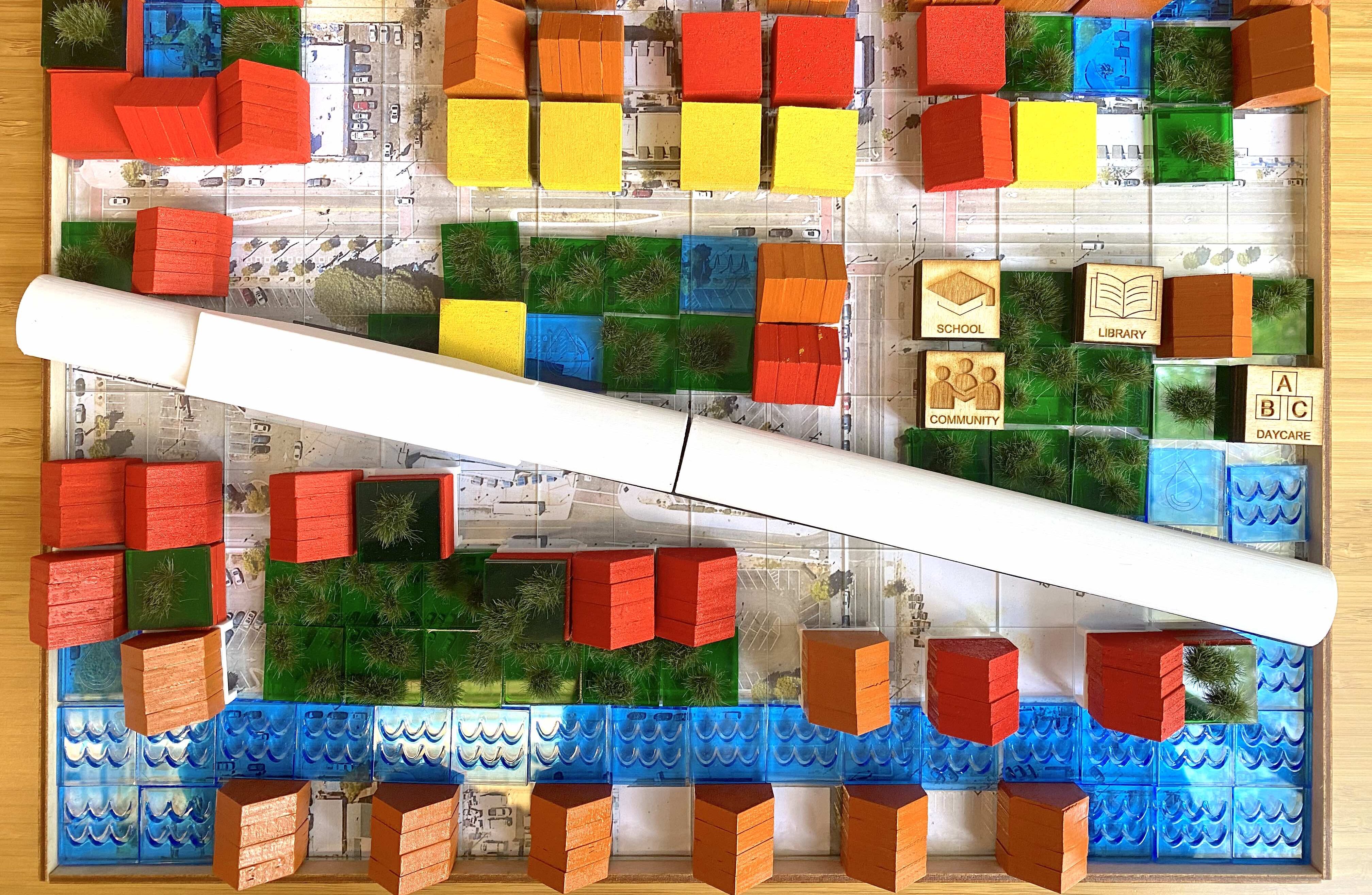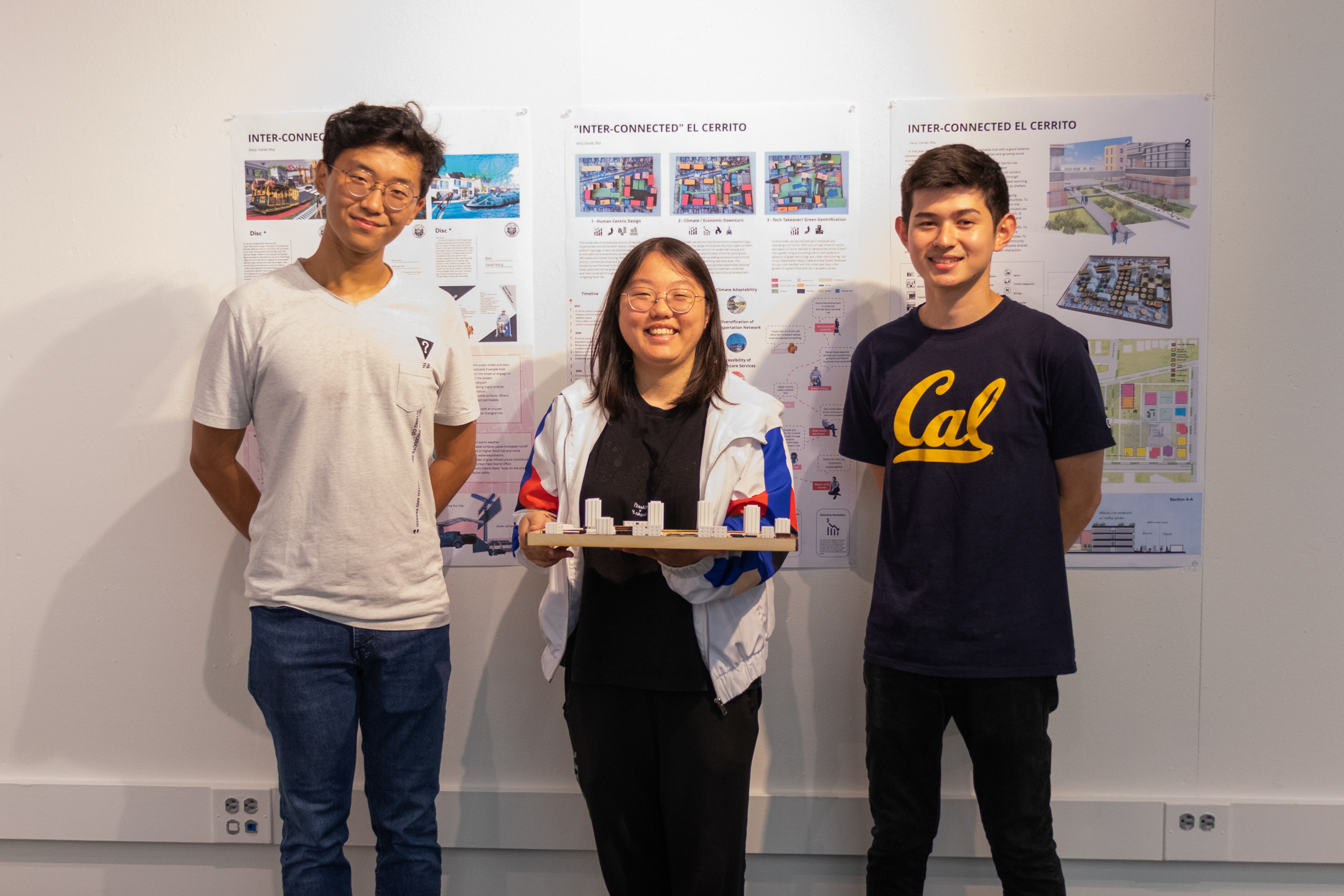 CURRICULUM
The program is built on four main platforms:
The Urban Innovation Seminar and Global Cities/Global Challenges Seminar establish the program's theoretical framework.


The Studio Sessions and Digital Workshops are at the core of the program, honing fundamental making skills and empowering students to craft their own design solutions. Working in teams, students develop a project from design conception to prototyping, and present the final results of their work to instructors and guest critics.


Field Work and Site Visits give students an opportunity to engage directly with the dynamic built and natural environments of the Bay Area, using it as a living laboratory for study.


The Guest Lecture Series exposes students to some of the most renowned and forward-thinking researchers and practitioners in the Bay Area.
Student Experience
Benefits of Attending
Identify and explore the major debates around global urbanization and sustainability

Understand the potentials and limitations of design and technology interventions

Construct a project that spans from concept to design to plan to fabrication

Connect with a network of highly engaged peers, faculty, and practitioners

Earn college-level credit on an official UC Berkeley transcript
Upon completion of the DISC program, participants graduate with a strong understanding of urban dynamics and a broad toolkit with which to confront "wicked problems," as well as compelling artifacts for their academic portfolio. DISC alumni are prepared to become the next thought leaders and game changers in the shaping of our built environment.
Video credit: Hei Wai Valerie Tse, DISC alum
Explore
See what DISC students have worked on in past years. Click on a link and see the studio syllabus, content of digital workshops, weekly progression, guest speakers, and student schedule, as well as photos of field trips, reviews, and student work.
FACULTY
Lecturer in Summer Session, Director of DISC Program
Gabriel Kaprielian is a designer, urbanist, and artist based in the Bay Area. With degrees in both architecture and city planning, his creative work and research focus on resilient cities, sustainable design, emergent technologies, and digital fabrication.
His professional experience includes traditional architecture practice with award-winning firms, social focused architecture as a Design Fellow for Architecture for Humanity, urban design in the public sector, and as an Artist-in-Resident at Autodesk's Pier 9 Workshop in San Francisco. In addition to serving as the Director of DISC in the College of Environmental Design, Gabriel has served as a lecturer at a Cal Poly, California College of the Arts, UC Berkeley, and is currently Assistant Professor of Architecture in the Tyler School of Art at Temple University. Gabriel holds a BArch from Cal Poly San Luis Obispo and MArch and MCP from UC Berkeley.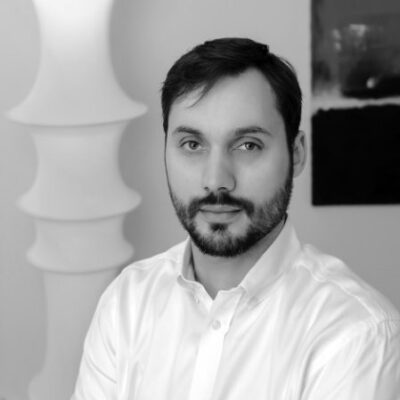 Ghigo Ditommaso, GLOBAL CITIES / GLOBAL CHALLENGES LECTURER
Ghigo DiTommaso was trained as an architect in Florence, where he picked up the tools of the trade while feeding a strong interest in urban history and theory.
Licensure in hand, he moved to Barcelona to become part of its thriving design community. There, he worked with prominent Catalan architects on numerous award-winning projects while also conducting research at the EtsaB School of Architecture and teaching at the ESDi School of Design. Based in the Bay Area since 2010, he has been a core member of the Rebar Art & Design Studio and more recently of the new San Francisco offices of Gehl Studio, where he continues to practice the profession. At CED, while serving as Program Director of Disc*, he also collaborates with the LAEP department as a lecturer and project researcher. Ghigo holds a BArch and a MArch from the Facoltà di Architettura di Firenze, and a MSArch and PhD from EtsaBarcelona.
---
Follow CED Summer Programs on social media: