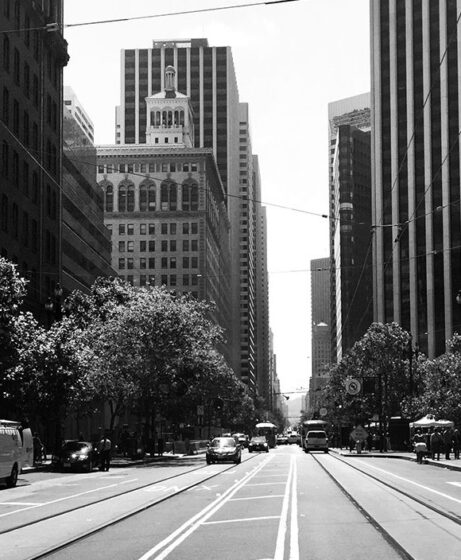 The Urban Design Program, leading to the Master of Urban Design degree, is a unique, interdisciplinary program of advanced study in which exceptional architects, landscape architects, and planners holding professional degrees partake of an intense, focused learning experience of 12 months' duration.
Students share working methods, acquire additional skills, and explore new avenues of development under the supervision of an interdisciplinary group of faculty members in the College of Environmental Design drawn from the Departments of Architecture, Landscape Architecture and Environmental Planning, and City and Regional Planning.
In addition to the program's core curriculum, Urban Design students can construct a trans-disciplinary course of study with studios, lectures and seminar courses from all three departments in the college.
The program addresses the need for professionals who are specifically concerned with the design of varied urban areas open to public use. The activities of urban design are diverse in both type and scale; it may be concerned with settlement patterns in urbanizing areas, city or town layout, the restructuring of inner cities , the metropolitan edge—mega-cities, territorial dispersed settlements or conversely the planning of cities decreasing in population.  Studies may lead to the design of infrastructure such as highways, streets, bicycle, pedestrian trails and open spaces, buildings, and landscape patterns that establish neighborhoods and provide the settings for public life. Alternatively the program may work on infill in older towns and cities, or may prepare plans, guidelines, or standards to manage extensive new development at the metropolitan growth edge. Our platform incorporates ecological concerns including the understanding of watersheds, topography, conservation or creation of green areas, the need for the preservation of energy resources and a good equitable and varied quality of life for present and future generations.
UC Berkeley is located in one of the most diverse urban areas of the country featuring a varied urban field that contains the traditional fabric of the older areas of San Francisco, Silicon Valley as well as generations of diverse suburban/urban neighborhoods. The Master of Urban Design program at U.C. Berkeley is focused on California the most populous and most diverse states in the US but sees the rest of country and the world as vital source of knowledge. To that objective the program organizes yearly workshops in Asia, Europe or Latin America and assigns travel grants to students on a competitive basis to study places worldwide that relate to their thesis.