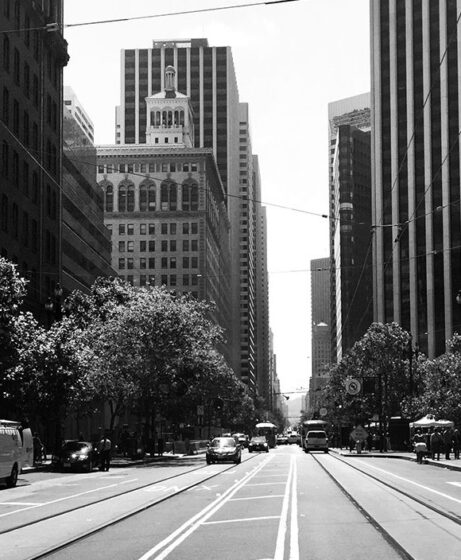 The Master of Urban Design is a unique interdisciplinary program of advanced study for architects, landscape architects and planners holding professional degrees. Students undertake an immersive program of focused study, learn advanced skills, explore contemporary ideas and design creative responses to urgent urban design issues. A multidisciplinary group of faculty members from the College and the profession guide them through three intensive semesters of courses and studios that equip them to operate in a rapidly changing world. The MUD program spans three semesters: Summer, Fall, and Spring.
As the only urban design degree program in California, we engage with cutting edge issues in the state and the West, but also work in a variety of international contexts. Our diverse group of students bring knowledge, experiences and questions from around the world, adding a richly global dimension to the program.
Currently, Urban Design as an academic discipline and a professional specialization faces a vastly expanded set of challenges. Urbanization has become planetary, calling for new scales of intervention, far beyond the city limits, as suburbs, rural and even wilderness areas are shaped by development. At the other end of the spectrum, small, human scaled projects have taken on a new importance. Uneven urban development raises complex questions of how to balance global trends with highly specific local demands. Designers are confronted with contradictory urban dynamics that have produced both enormous mega-cities and declining "shrinking cities." In all of these circumstances, designers now also need to address environmental problems that are inevitable outcomes of climate change. These issues include pollution, energy use, sea level rise and loss of biodiversity and many others. Economic and social inequalities add another important set of concerns with equity as a significant issue. Urban designers work in developing countries where infrastructure and land use patterns are being established and in developed countries, where the reuse of existing sites, and suburban expansion require innovative solutions.
In this enlarged arena, the Berkeley MUD program focuses on innovative design supported by research and analysis and grounded in economic, political, and social contexts. Students engage with sites at urban, suburban, and territorial scales, all requiring inventive design strategies.
The MUD program handbook, studio descriptions and selected projects are available below and in the Gallery section of this website.
For more information about the program, check out the below recording of MUD's virtual open house!