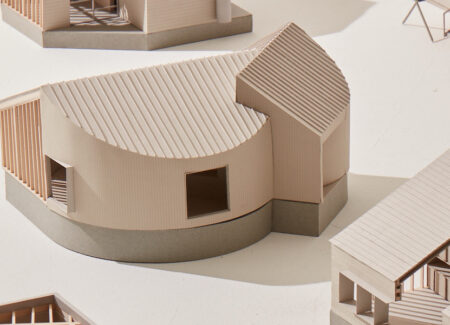 West Coast Designs
Featuring Anderson + Anderson's, Sidell Pakravan, FirstOffice, Nemestudio
Anderson + Anderson's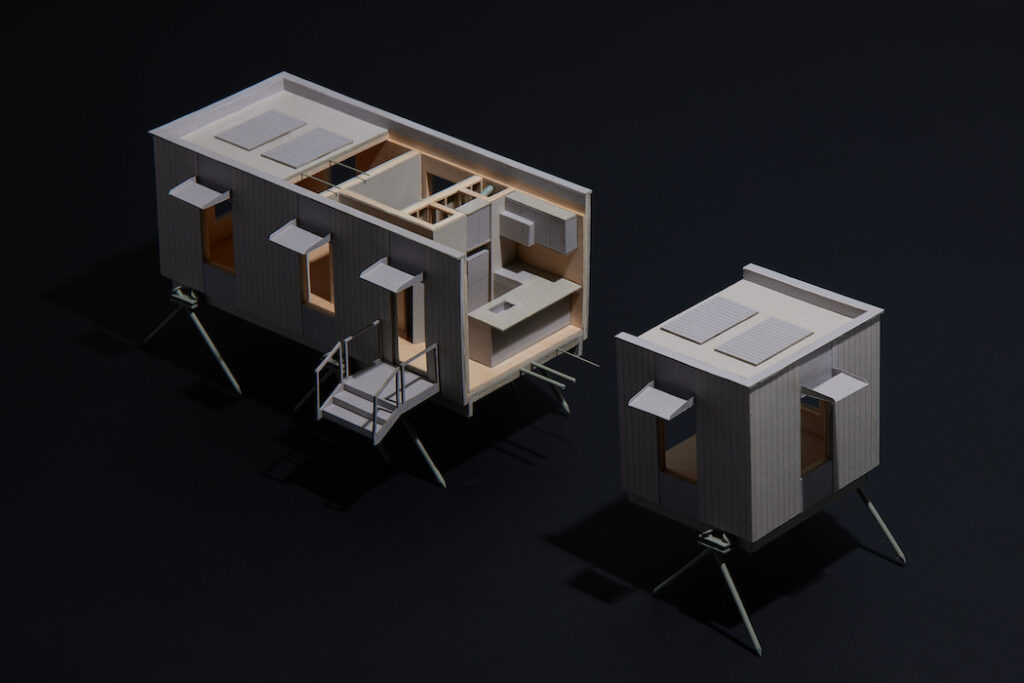 Anderson + Anderson's Parts House comprises a long series of studies focused on rationalizing construction methods to reduce housing cost and environmental impact while at the same time improving quality of life for inhabitants. "We set out to systematize construction processes according to something as logic-driven as an automotive parts house," said Mark Anderson. Parts House Zero± continues the firm's work on a high-quality, low environmental impact, modular house production system—foundation included—with simple core attributes but with extensive adaptability for varied sites and programs.
The CLT-based units are engineered to stack and assemble, disassemble and relocate to other sites to become larger multifamily landscapes over time. Parts House Zero± has multiple options of accessories and applications within a systematic ecosystem of parts, manufacturing, and delivery that can be iterated and continually improved upon. "Our interest has always focused on the idea that if architects could just tame the processes and visualization of building construction, we could focus more purely on the broader ambitions of architecture."
Sidell Pakravan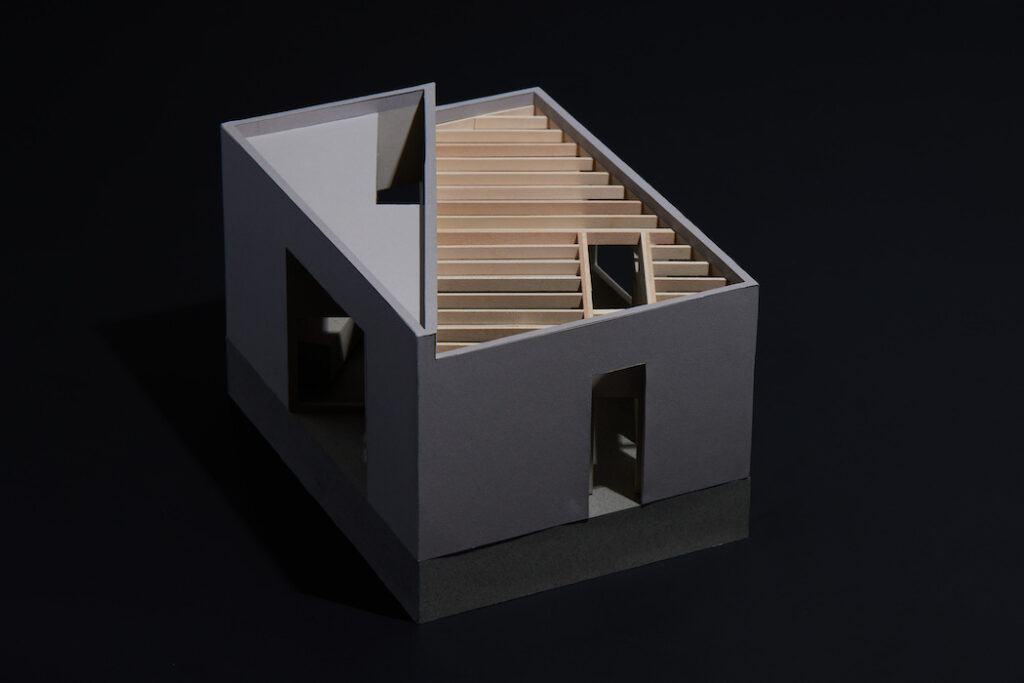 With years of experience designing ADUs in the San Francisco Bay Area, Sidell Pakravan's Sliver privileges the interior experience of the dwelling. "In thinking about ADUs, clients normally imagine a big empty flex room with a perimeter of appliances. We were interested in the potential of ADUs to offer a real living experience," said Pakravan.
Within the simplest exterior plan shape possible, a square, they created a series of varied spaces, lighting conditions, storage opportunities, and views. The name comes from how the program divides into slivers for the bed and storage, a wet wall, and a subtractive courtyard connecting the inside and outside. Their wildcard allowance, also fixed into the budget, went to casework and skylights.
FirstOffice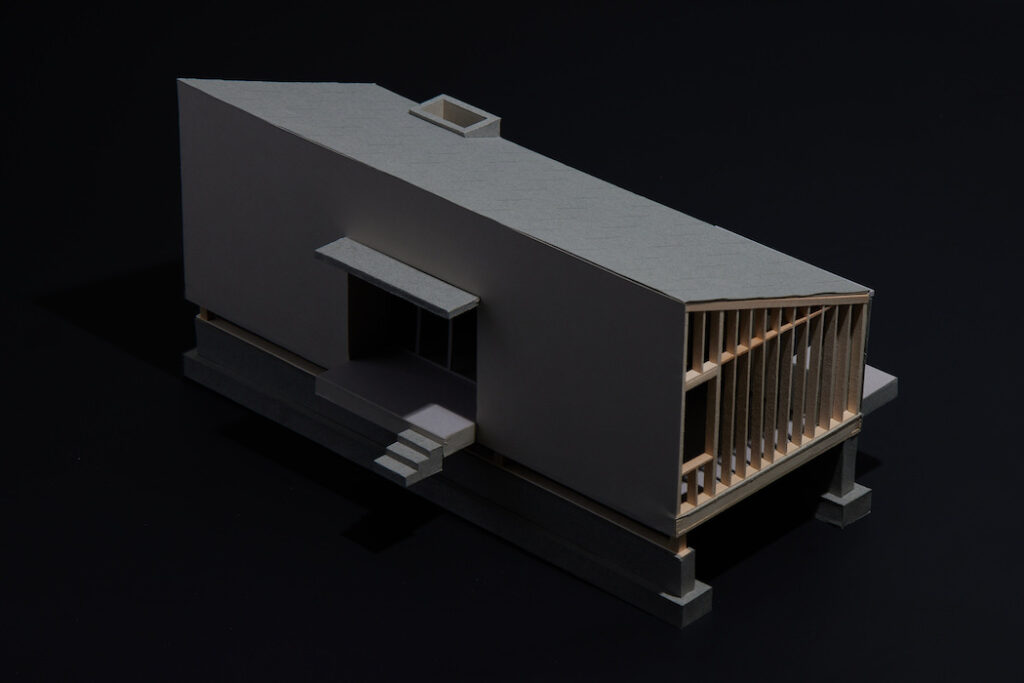 FirstOffice's design was shaped by their involvement with the permit-ready process in Los Angeles and the resistance they ran into getting ADUs permitted and finding contractors willing to build them. "If the design did not scale, they wouldn't build it," says Andrew Atwood. The office stuck to the simple set of standards and conventional assumptions predesigning within the construction system.
"As architects, our agency is in an everyday manner in relationship with contractors and how we make things happen. We have become interested in what it would be like to build this way. The builders and the trades understand this document so pricing can happen quickly and less expensively."
"At the same time, it is a question of allowing clients to project their style on pre-approved designs." There are material choices we make along the way," such as the low-carbon concrete First Office used, which is not more expensive but needs to be specified.
Nemestudio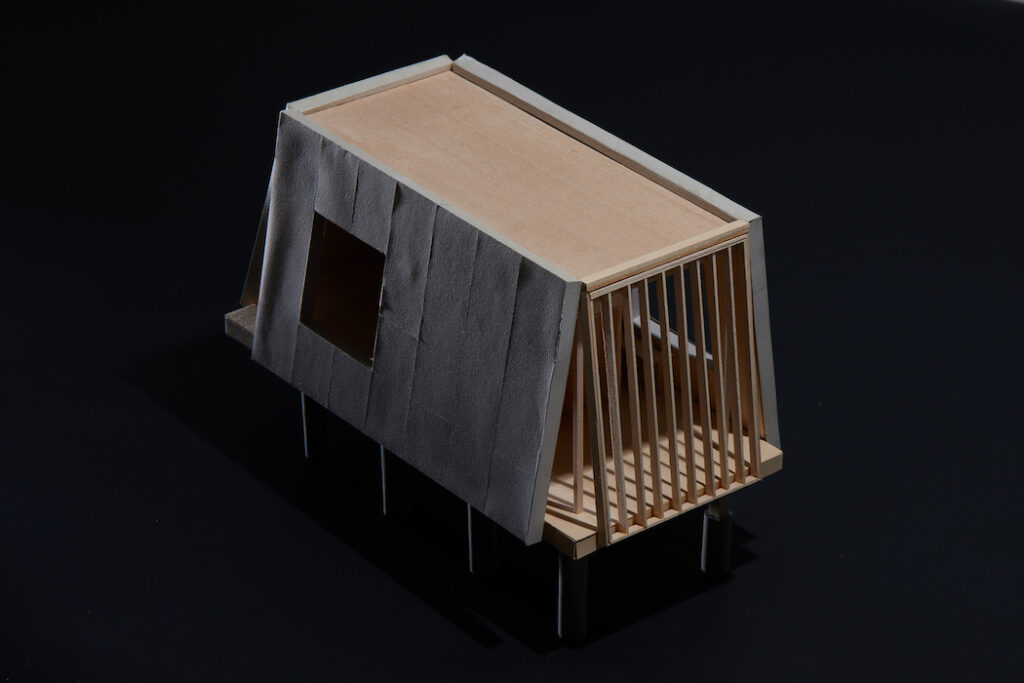 Nemestudio's Six Hundred Thirty examines the politics of ADUs from the standpoint of property and land and the nuanced economics of housing cost beyond initial construction. On the project site, the land and the primary house belong to a Community Land Trust, from which both the primary house and the lower-income ADU renter lease. The design situates itself within alternative supply chains to facilitate affordability and reduction of carbon footprint by using materials such as cork and sheep's wool insulation instead of fiberglass, plywood instead of drywall, and low-carbon concrete mixture in the footings, as well as no permanent bonding of assembly layers, to enable future disassembly and reuse.
The 630-square-feet ADU comprises an elevated floor and four slanted exterior plywood walls of standard sizes, which are finished on the exterior with tung oil. Sleeping, eating, cooking, working, and resting are organized around a central core, with space above for additional storage. In addition to the cost of materials and initial construction, their specification includes instructions as they relate to ownership, maintenance, continued stewardship, disassembly, and paperwork.