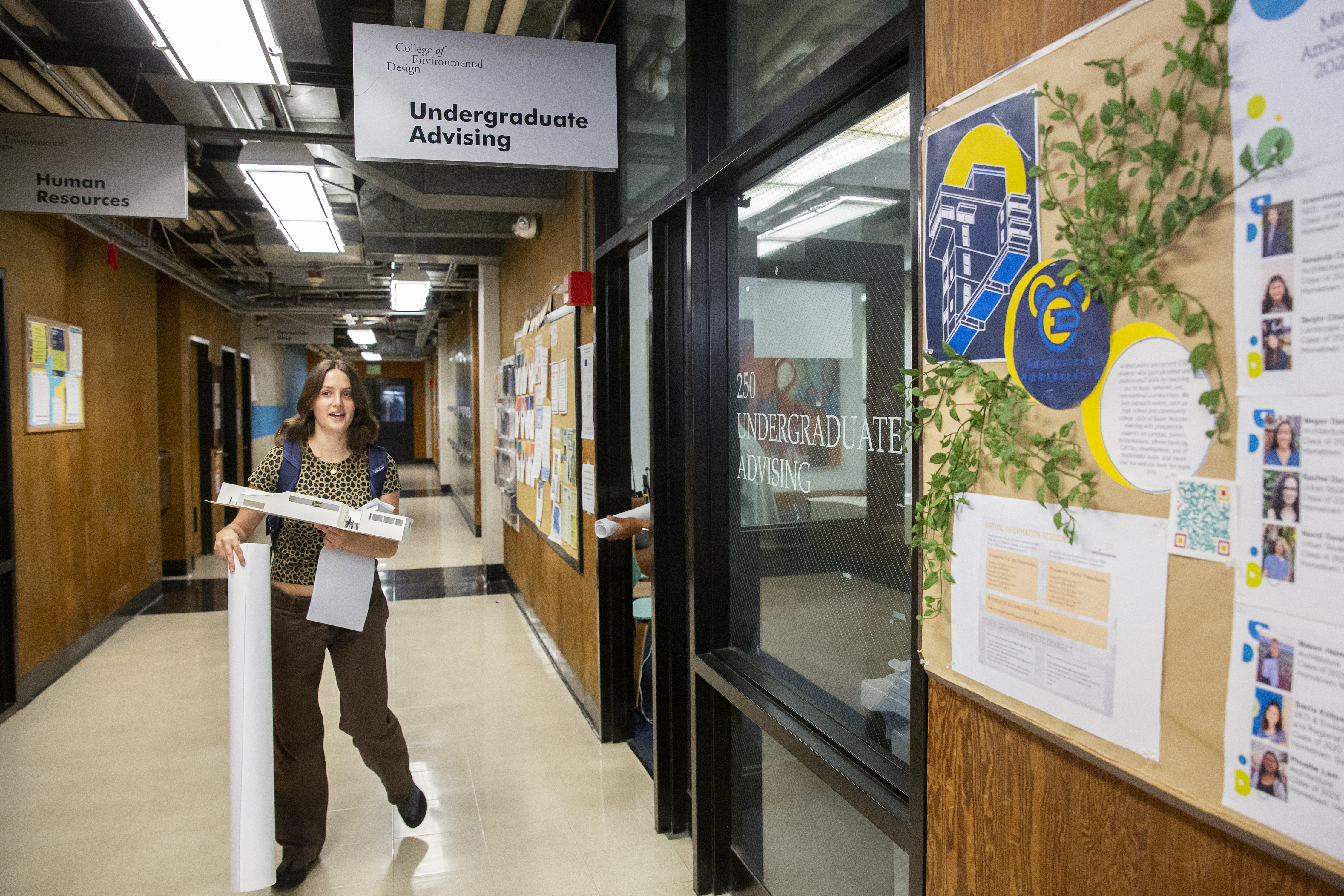 Undergraduate Advising
The office of Undergraduate Advising serves all undergraduate students at the College of Environmental Design. The CED Office of Undergraduate Advising aspires to the following core values:
Student-Centered. We provide support services centered on student self-actualization. We aim to hold a welcoming space in which students are encouraged to explore their minds and their hearts, do their best work, realize their talents and passions, and achieve their goals. We put the student voice and experience first.
Justice & Equity. We actively seek to eradicate all forms of individual and institutionalized discrimination and oppression. We aim to provide students with an equitable experience in complete appreciation of their identities, economic status, and immigration status.
Health & Well-Being. We strive to build and sustain a culture in which our community can thrive in all aspects of life: intellectual, emotional, social, physical, occupational, spiritual and environmental.
Courage & Vulnerability. By learning from our own experiences, educating ourselves on developments in the field, collaborating with our communities, and taking strategic risks, we aim to improve our advising services and the student experience. We are committed to continuous self-reflection, growth, and development.
Our team members are guided by our Mission:
Support students holistically as they earn their degree,
Advocate for just and equitable policies and practices,
Connect current and prospective students with resources and opportunities,
Foster a sense of belonging and community.
Read our commitment to racial justice and advocacy here.
Staff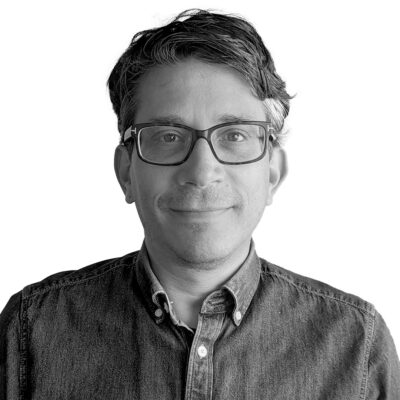 Associate Dean of Undergraduate Studies; Associate Professor of Architecture; Associate Director of M.Des.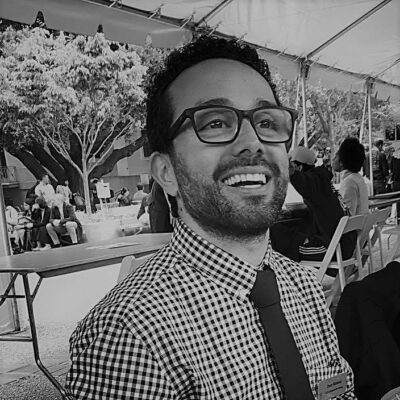 Director of CED Undergraduate Advising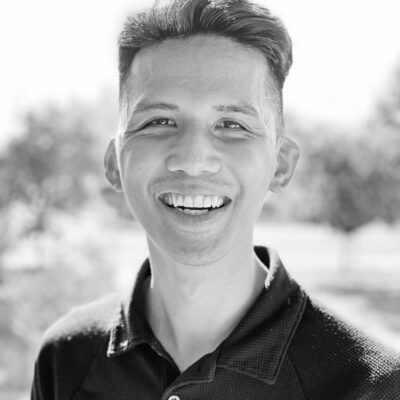 Undergraduate Advisor, Architecture
Undergraduate Adviser, Sustainable Environmental Design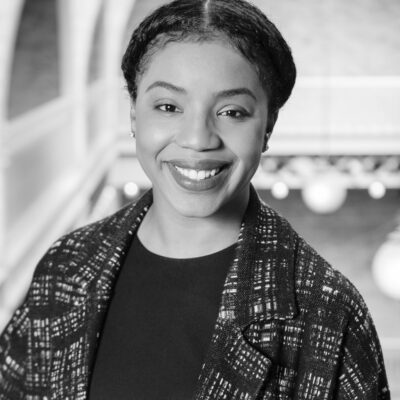 Undergraduate Advisor, Landscape Architecture & Urban Studies; Assistant Director Of Outreach and Culture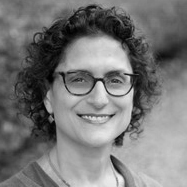 Our Services
Academic Advising
Career Counseling
Personal Counseling
Student Calendar
Student Rights
Student Responsibilities
Academic Advising Academic Advising

You can find us in 250 Bauer Wurster Hall. Our main phone number is (510) 642-4943. Hours and staff contact information are posted on our advising home page. Please drop by the office or call with any advising questions.

You can find us in 250 Bauer Wurster Hall. Hours and staff contact information are posted on our Connect with Advising page. Please visit us, or contact us at cedadvising@berkeley.edu with any advising questions.
Career Counseling Career Counseling

The College has an extensive Career Services section on the website. Information on how to make appointments with the Career Center is also available.
Personal Counseling Personal Counseling

CED's Counseling and Psychological Services (CPS) counselor is available each week on a drop-in and appointment basis. Check the Counseling Page for appointment information.
Student Calendar Student Calendar

Deadlines related to Academic Calendar for course drops/adds, etc. may be found on the Office of the Registrar's Student Calendar page. The calendars are at the bottom of the page.
Student Rights Student Rights

The college abides by the Berkeley Campus Policy Governing Disclosure of Information from Student Records. The Undergraduate Office and each of the college's department offices have established procedures for implementing the campus policy.

Public Records

The following types of information kept in 232 Bauer Wurster Hall are considered matters of public record and are available upon written request. The information is not released if the student has requested in writing that it not be disclosed as a matter of public record. In case of clear necessity, inquiries by phone or in person will be honored.
Name of student
Date and place of birth
Dates of attendance
Most recent previous educational institution attended
Major (if declared)
Degree(s) granted
Date degree(s) granted
Honors received
All other records are considered confidential.
The following persons have access to these records: the deans, the ombudspersons, the academic advisers, and the college office staff. Other campus personnel are granted access when such access is necessary for the normal performance of their assigned duties. The procedures by which students and persons outside the campus may gain access to records and challenges of records are available in 232 Bauer Wurster Hall. Students have the right to inspect their own confidential records, provided they present adequate identification.
Student Record Archives
Complete records of graduates of the college are kept for two years after graduation and the conference card (which records action on petitions and contact with advisers or deans) for another three years. Complete records of students with inactive files are kept for five years; college evaluations of transfer work and conference cards with numerous entries are kept for another 20 years. Grade records of current students are destroyed as current copies are received.
Student Responsibilities Student Responsibilities

You and the University share responsibility for your education. Our most successful students recognize the responsibility they must assume for their own progress. At UC Berkeley, you have both the freedom and the responsibility to make sound decisions about your academic career. With this freedom comes the need to be responsible not only about your academics, but also about the administrative duties you need to complete in order to graduate.

In the College of Environmental Design's academic departments, advisers are ready to answer your questions and to help you explore options and alternatives available to you.

As a student in the CED, you are expected to:
Be aware of the degree requirements and all relevant policies outlined in the current Berkeley Academic Guide and on the CED Undergraduate Advising website. If you don't understand a particular policy or requirement, ask an academic adviser to explain it to you.
Be familiar with the academic calendar for such information as add/drop and cancellation and withdrawal deadlines, Cal Central registration dates, and the final exam schedule (available the 11th week of instruction).
Verify your course enrollments through Cal Central at the beginning of the term and once again right before the drop deadline. You are responsible for confirming all course and wait list adds and drops, as well as all grading option choices, by the relevant deadlines.
Review your DARS (Degree Audit Reporting System) Report regularly for accuracy and to inform yourself of remaining requirements for graduation. Notify the CED Office of Undergraduate Advising, your major adviser, and/or the Office of the Registrar of any discrepancy noted between our records and yours.
Remember to consult with your major adviser to make certain you are up-to-date on departmental requirements for graduation.
Keep your departmental adviser informed of situations that may disrupt your academic work. Consult an adviser immediately if a serious problem (medical, financial, personal) affects your ability to attend classes or interferes with your ability to focus on your education and to do your best academic work.
Ensure that your contact information and email address are up to date, and review your UC Berkeley e-mail account on a regular basis for notices and updates.
Be proactive, plan ahead, and take advantage of the many resources at UC Berkeley.
We look forward to helping you make informed and responsible decisions about your education at Cal.