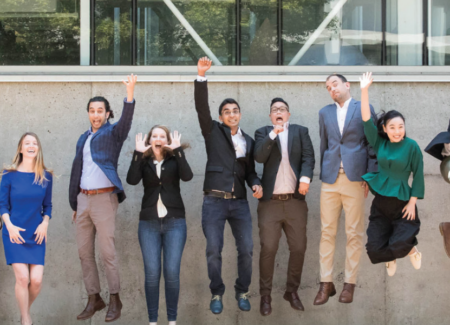 Real Estate Development + Design
Our Abbey Master of Real Estate Development + Design (MRED+D) is a full time, on-campus one-year interdisciplinary degree. The Abbey MRED+D curriculum goes beyond the fundamentals--finance, law + entitlements, construction, economics + market analysis--to place special focus on design, sustainability + resilience, and equity + inclusion. The program kicks off each summer in May; students complete a summer intensive before continuing to the fall and spring semester.
Prospective Students
We invite you to learn more about the innovative Abbey MRED+D program at the links below. Please sign up for our mailing list to stay in touch with our admissions team!
Student Experience
Learn more about the Abbey MRED+D cohort, alumni stories, and career development.