Pacific Rim Urban Resilience by Design Sponsors
The following project sponsors have generously donated their expertise and time to support this 4-year multi-disciplinary project focused on comparative analysis and design of regions and sites surrounding the Pearl River Delta and the San Francisco Bay Area. The focus of the research studios and seminars is improving Pacific Rim urban resilience through urban policy, planning, and design to help these metropolitan regions adapt to climate change by becoming more energy-efficient and livable for residents.
---
Lead Sponsor
Nan Fung Group

Since its founding in 1954, Nan Fung Group has transformed itself from a Hong Kong textile manufacturer to a highly respected international business conglomerate with global interests in property markets, financial investments, shipping and a diverse range of business partnerships.
Nan Fung Group is one of most established property developers in Hong Kong and continue to expand its property portfolio in residential, commercial, and hospitality sectors both locally and internationally.
Sponsor Contact: Ray Zee, Chief Designer and General Manager
---
Supporting Sponsors
Blake's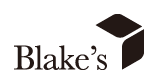 Established in 2007 by Alan Lo and Darrin Woo, Blake's is a private real estate investment firm with a strong commitment in urban re-gentrification. Lo and Woo began by investing with a modest balance sheet but a wealth of entrepreneurial ideas about creating a real estate investment firm built on a foundation of uncompromising commitment to excellence.
Their idea was to bring new life to neglected neighborhoods through urban revitalization. They began by investing in small retail properties on Hollywood Road.
They introduced a new breed of lifestyle and F&B operators that became highly successful and attracted a new group of visitors to shop and dine. They also stumbled upon a historic residential block which later became TwoTwoSix. Hollywood Road's transformation from a sleepy neighborhood into a new trendy destination frequented by a group of international and sophisticated clientele has resulted in the creation of long-term value for residents, tenants and owners. Today, Blake's continues to adhere to our principle of investing in undervalued properties in overlooked locations.
Sponsor Contact: Darrin Woo
---
Chun Wo Construction Holdings Company Limited

Chun Wo Construction Holdings Company Limited ("Chun Wo Construction") is a subsidiary and core member of Asia Allied Infrastructure Holdings Limited (stock code: 00711.HK) that mainly operates the construction business of its mother group.
There are several construction business units within Chun Wo Construction, including but not limited to Buildings, Civil Engineering, E&M Engineering, Trackwork, Minor Works and Maintenance, and Fitting Out Works, etc. Recent examples of large infrastructure projects in Hong Kong that
Chun Wo Construction is involved or is involving in include the Central-Wan Chai Bypass, Liantang/Heung Yuen Wai Boundary Infrastructure, the Hong Kong-Zhuhai-Macao Bridge Passenger Clearance Building, the Guangzhou-Shenzhen-Hong Kong Express Rail Link (Hong Kong Section) and the MTR Shatin to Central Link, etc., which prove its professional capabilities to take on mega-size integrated construction projects and its unique and leading role in the construction industry in Hong Kong.
Sponsor Contacts: Ir Dr. Derrick Pang, JP, Dr. Gary Chou, Mr. Edward Yeung
---
Farron, Augustine & Alexander LTD.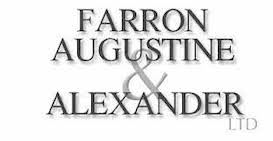 FAA Investments is a private investment firm focusing in real estate, alternative investment managers and early-stage companies in the USA and Hong Kong.
Sponsor Contact: Chris Lee
---
Darrell Chan | The Luk Hoi Tong Company

The Luk Hoi Tong Company (LHT) is a real-estate development company in Hong Kong founded in 1926. LHT has over the years developed various residential, commercial, and hospitality projects throughout the Hong Kong Region. The company currently holds a property portfolio that includes retail and commercial office properties such as its premium mixed-use high-rise LHT TOWER at 31 Queen's Road Central, Luk Kwok Centre at 72 Gloucester Road, 29 Austin in the Jordan district, and 180 Bloor West in Toronto, Canada.
In addition, the company also operates the Gloucester Luk Kwok Hotel in Wanchai, the Nathan Hotel on Nathan Road in Kowloon, and the Dragon Inn Restaurant in the New Territories. LHT is strongly committed to high-quality sustainable development and the continual betterment of urban settings that surround its building projects. All of its properties constantly review their business practices to identify strategies to enhance sustainability with the goal to make positive impacts on the environment and on local communities.