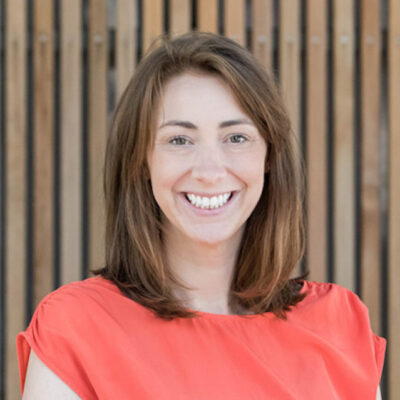 Brynn McKiernan
Abbey MRED+D Class of 2019
EDUCATION
California Polytechnic State University, Pomona - B.S. in Urban and Regional Planning
Pre-MRED+D Position
Project Manager, Rhoades Planning Group
Tell us about what you were doing before MRED+D.
Before the MRED+D program, I was a planning and entitlement consultant for developers working on urban infill multi-family residential projects in the Bay Area.
What did you learn in MRED+D that has proved most valuable post-graduation?
By pursuing Berkeley's MRED+D degree, I've learned the developer's vernacular. We are trained to think like a developer and understand the complexities of a development project from site selection to leasing. With the new knowledge I've gained I can better understand the needs of my clients, their thought process, and what their concerns are.
What do you see yourself doing now that you are a graduate?
I see myself developing responsible infill development projects that help turn neighborhoods around and solve crucial design problems in the built environment. I hope to be developing projects that serve as pressure points in a community to activate the neighborhood and help the occupants and their neighbors thrive.
Please share your favorite memory from your time in the program.
Summer semester. The courses were a great crash course in development, sustainability, and the cohort! We spent every day together discussing wicked problems, urban economics, and design do's and don't's. We also met a host of professionals through guest lectures and project tours.