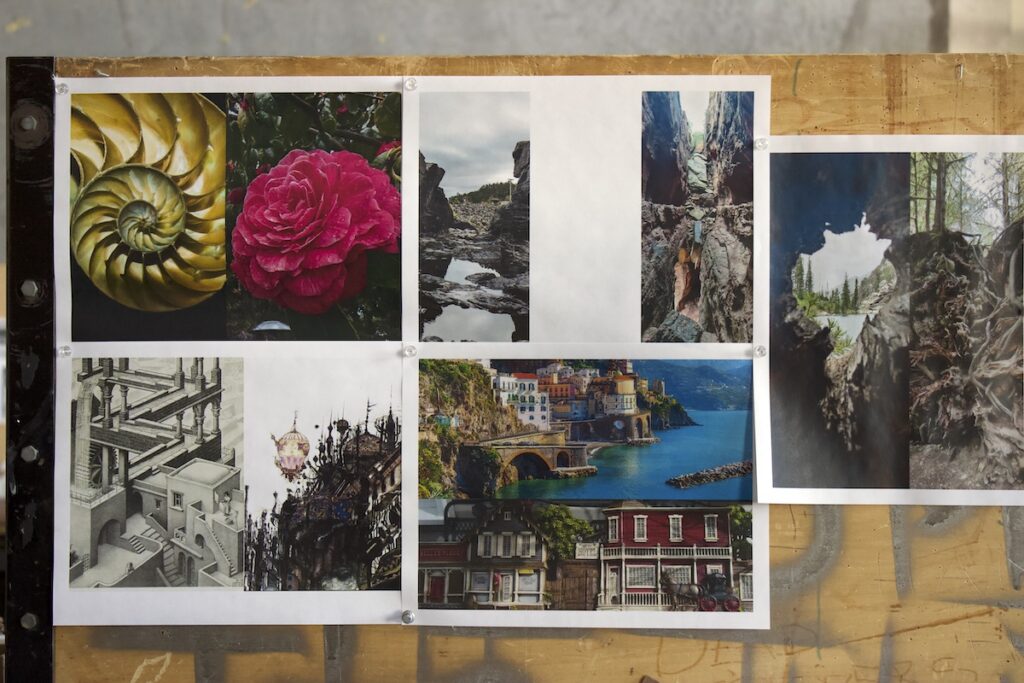 As part of [IN]LAND — one of the three cohorts of CED's Summer [In]stitute — you'll learn the fundamentals of landscape architectural practice through research, making, and experimentation. In a collaborative studio environment, you'll engage with the concepts of ecology, public space, community, and sustainability at multiple scales of design.
This rigorous six-week intensive program immerses you in landscape architecture on a graduate-degree level. This course is for you if you have a bachelor's degree in any field and are considering a career in landscape architecture. You'll have the opportunity to build a quality portfolio for graduate school or wherever the next step of your professional development takes you. No previous design experience is necessary.
An intensive foundational course in landscape architecture
[IN]LAND is an intensive foundational course that explores relationships among human presence, ecology, and landscape design. Landscapes are borne of processes; we show you how to analyze these changes through iteration, observation, research, imagination, and graphic communication.
In [IN]LAND, you'll develop your ideas through rigorous investigation, immersing yourself in a creative and analytical process of making that moves you closer to understanding the possibilities of a site. You'll be introduced to the design tools of landscape architecture, learning how to read and create landscape architectural drawings, including plans, sections, elevations, and perspectives. You'll have opportunities to experiment with various mediums to uncover hidden aspects of sites, materials, and processes.
"Push yourself — it's an immensely challenging six weeks, physically and mentally, but so worth it. Set goals for yourself and focus on achieving what you are interested in."
Russel Corbin, [IN]LAND 2022
A studio culture rooted in shared inquiry
The design studio is the centerpiece of your [IN]LAND experience. The shared energy, creativity, and labor of the studio creates a vital culture of inquiry and making. Outside of class, you'll spend most of your time in the studio — researching, testing, and producing — in a supportive community of classmates. Together, you'll master new skills, talk through your ideas, share tips and resources, and provide feedback on one another's projects.
Constructive reviews — casual discussions with other students, desk reviews with instructors, formal reviews with invited expert guests — will help you refine your own critical perspective on your own work and the discipline.
"My experience definitely matched my expectations. I hoped to learn what landscape architects do, what a Master of Landscape Architecture program looks like — and ultimately made a decision to pursue a degree in the field. I completed my MLA in 2019."
LEARN THE TOOLS OF LANDSCAPE ARCHITECTURE
You'll graduate from [IN]LAND with the essential skill and tools of the landscape architecture profession, including:
Understanding the various ways in which a landscape is used and discovering the various possibilities of a site

Developing and communicating a design concept and story

Communicating, analyzing, and investigating through drawing

Researching and creating diagrams that express the history, demographics, ecology, infrastructure, and program of a site
Student work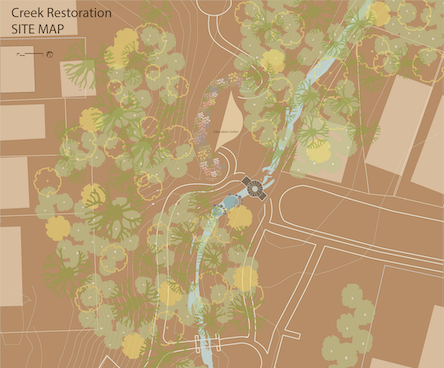 [IN]LAND 2022, Sarah Fingerhood: Site plan creek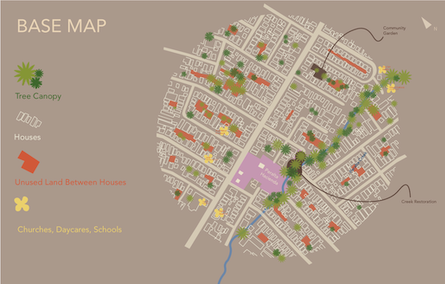 [IN]LAND 2022, Sarah Fingerhood: Peralta area base map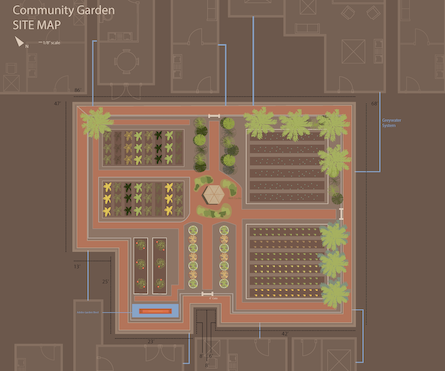 [IN]LAND 2022, Sarah Fingerhood: Community Garden site plan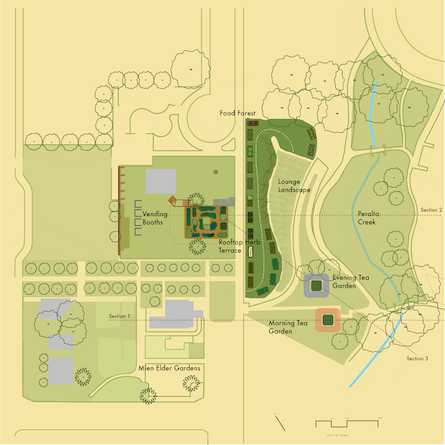 [IN]LAND 2022, Freeman Taylor: Peralta Site plan
[IN]LAND 2022, Freeman Taylor: Sections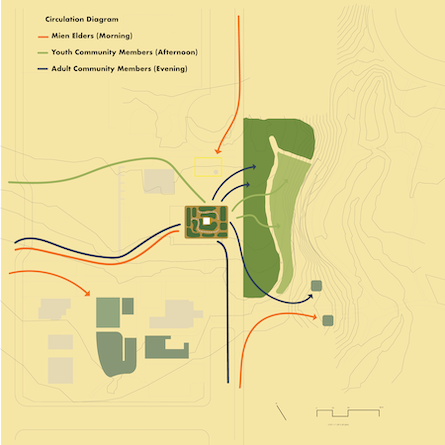 [IN]LAND 2022, Freeman Taylor: Circulation diagram
Frequently Asked Questions
CONNECT WITH CED SUMMER PROGRAMS