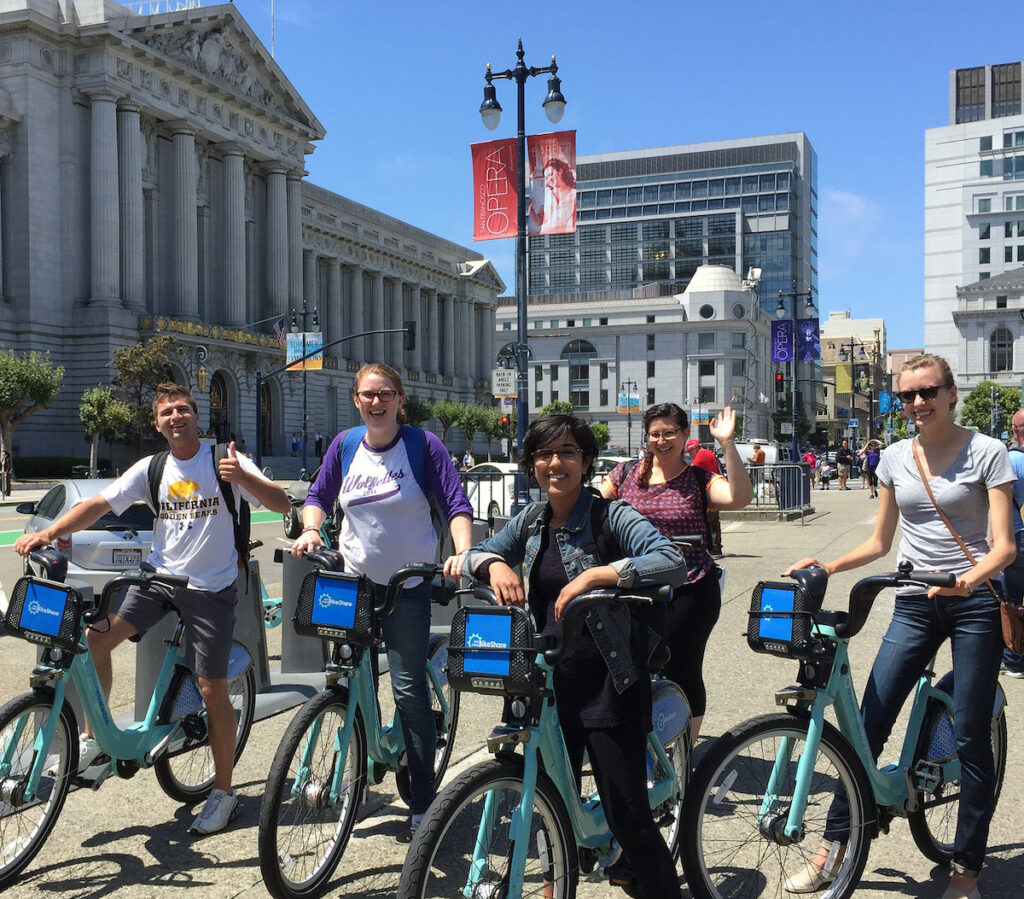 As part of [IN]CITY — one of the three cohorts of CED's Summer [In]stitute — you'll gain practical, hands-on experience in sustainable city planning and urban design through projects based on real-world situations in the San Francisco Bay Area. Under the guidance of faculty mentors, you'll develop in-depth recommendations, analyses, and proposals that address major themes of planning practice, including housing, transportation, and environmental justice.
[IN]CITY is for you if you have a bachelor's degree and are considering a career in urban design or city planning. You'll have the opportunity to build a quality portfolio that you can use for graduate school applications or to pursue a job in the field. We don't expect you to have any built environment experience, just an intense curiosity and a willingness to learn the tools that will prepare you for graduate school or a career in the discipline.
IMMERSE YOURSELF IN CITY PLANNING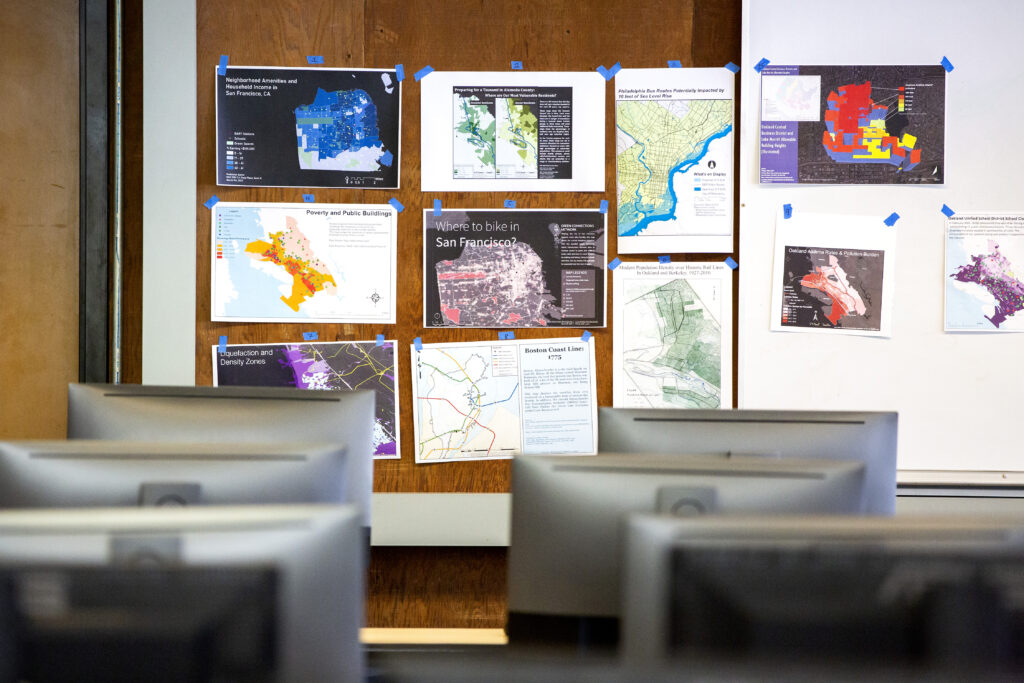 IN]CITY is an intensive, graduate-level introductory program that immerses you in city planning and urban design over a period of six weeks. By attending lectures and engaging in studio work on a daily basis, as well as participating in field trips, discussion groups, and media workshops, you'll acquire a solid foundation in planning theory and practice.
As part of [IN]CITY, you'll experience all aspects of a planning education, including:
Studio and project work

Lectures and readings

Media skills workshops

Guest presentations by local practitioners

Frequent feedback on your work from instructors and guest reviewers
Projects address real-world planning issues
[IN]CITY is designed to provide practical, hands-on experience. Summer projects engage with contemporary urban problems and innovate sustainable planning strategies that clients can put into practice.
Assignments are based on real projects that represent a diverse group of stakeholders in the San Francisco Bay Area, from nonprofit organizations to municipal governments. Past projects have included sites owned by the cities of Berkeley, Oakland, and San Francisco, Kala Institute, and the Metropolitan Transportation Commission, among others.
You'll develop in-depth recommendations and proposals that engage with the full scope of planning practice, including housing, transportation, bike mobility, public health and environmental justice, community development, gentrification, urban design, climate action, and art in public spaces.
"As I improved my technical skills through workshops, learned more about urban theory from the readings, and put together our final urban design project with my group, I began to understand how interconnected the field of urban design is with so many other areas. Looking at how urban design impacted everything from homelessness, public transportation, human psychology, and space-making helped me see just how important it truly is and how important it is that all people (not just designers) get a say and contribute to the development of our cities."
Emeka Ukaga, [IN]CITY 2021
A studio-based curriculum prepares you for grad school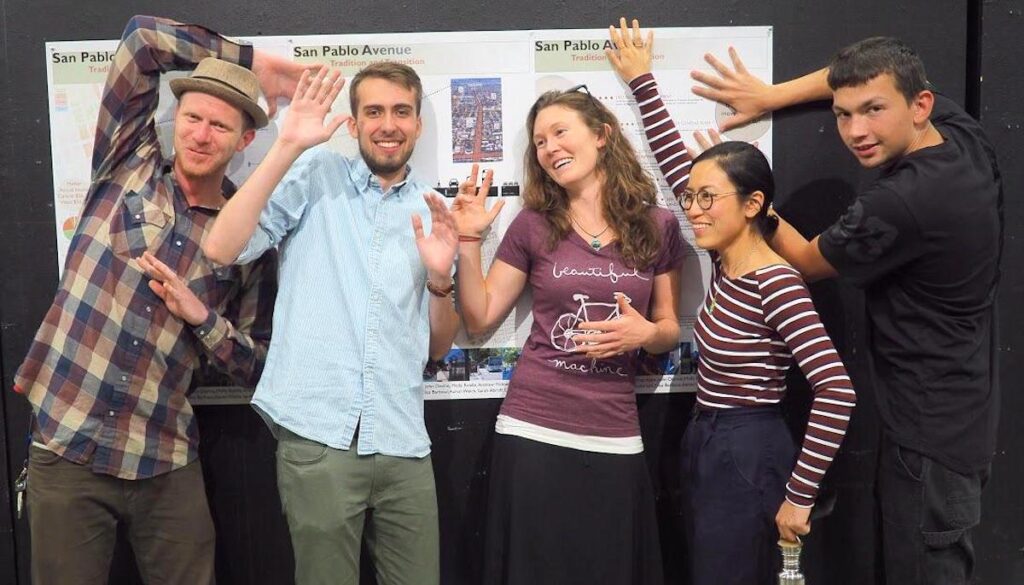 The core of the [IN]CITY curriculum is the design studio, where you'll advance through the steps of a single planning project. You'll begin by analyzing your project site, evaluating factors such as natural formations, infrastructure systems, circulation networks, land use, urban form, demographics, history, economics, and topical issues. You'll explore key policy trends and challenges and develop tangible design and planning strategies.
Studio sessions provide hands-on, methods-based instruction. Instructors will work with you collectively and individually to ensure comprehension and progress in developing the skills and capacities you like to develop the most.
"I attribute most (if not all) of my career today to [IN]CITY for the life-changing summer experience."
Jennifer, [IN]CITY 2022
Morning and afternoon sessions provide a comprehensive foundation
In morning sessions, you'll dig deep into readings, debates, case studies, and innovative practices that will inform your projects. Morning activities include instruction in digital media, topical lectures, discussions, strategy sessions, and tours of offices and sites.
Afternoons are devoted to studio work, where you'll work collaboratively in small groups and participate in pin-ups, both receiving and providing feedback at each stage of the project.
Learn communication skills essential for the planning profession
Planners need to be able to communicate their ideas to clients and stakeholders, as well as other design professionals. [IN]CITY will introduce you to best practices in a range of media and settings, including writing, drawing, graphics, and both formal and informal verbal presentations.
Student Work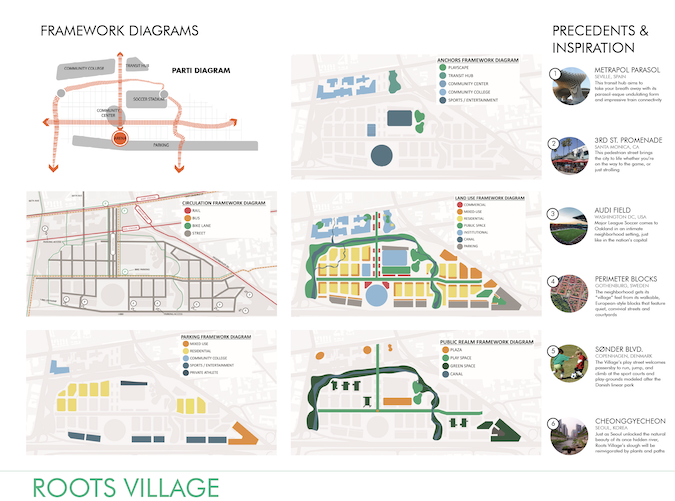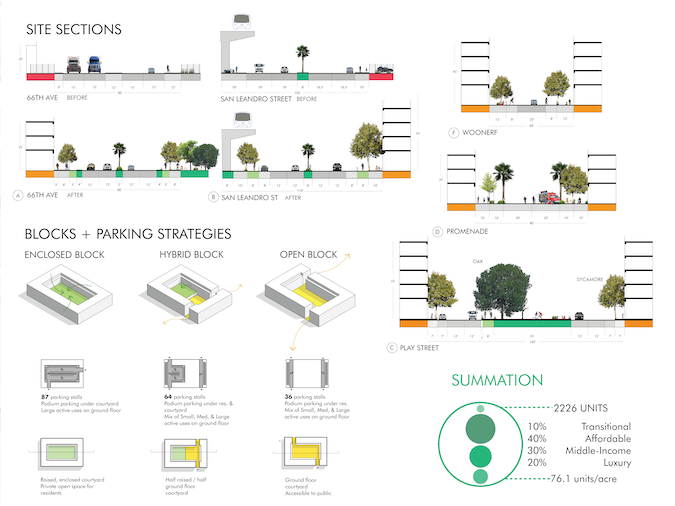 Site Analysis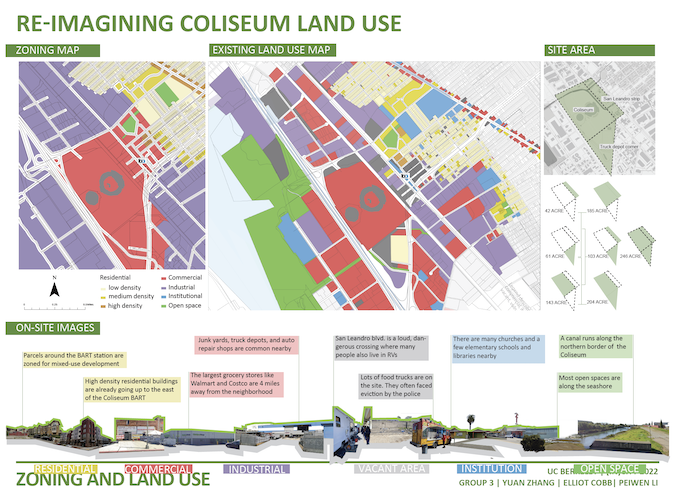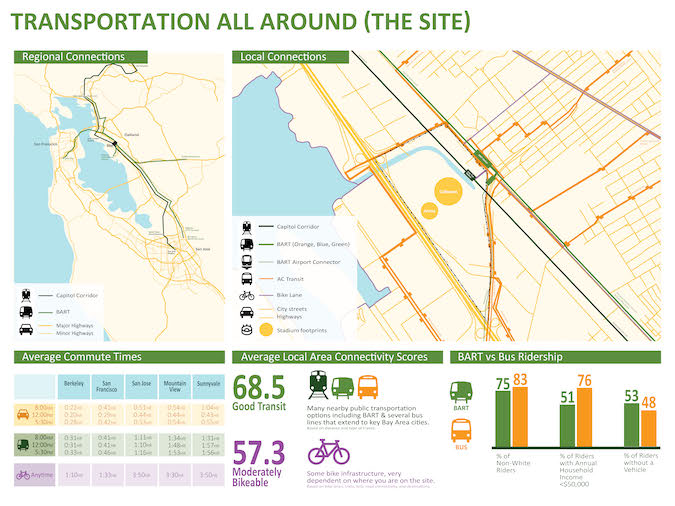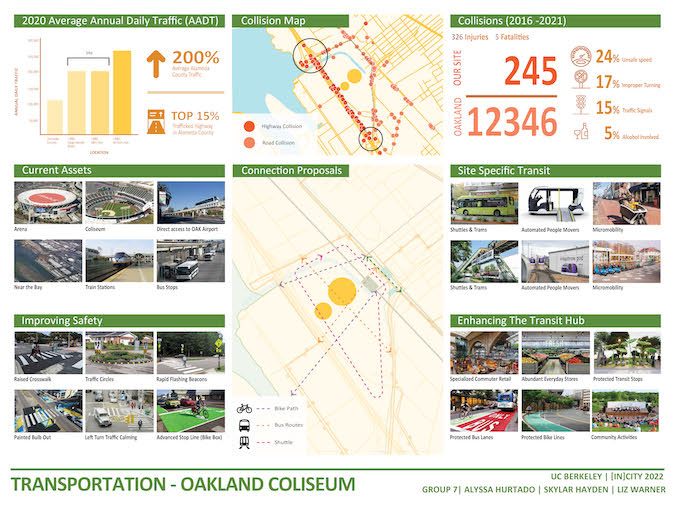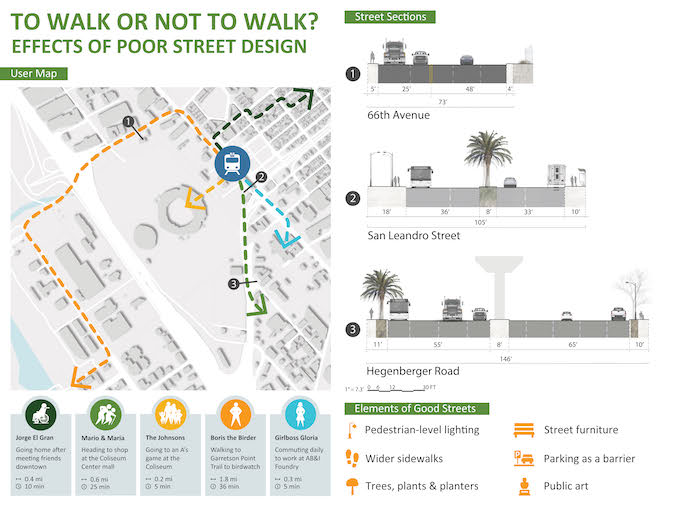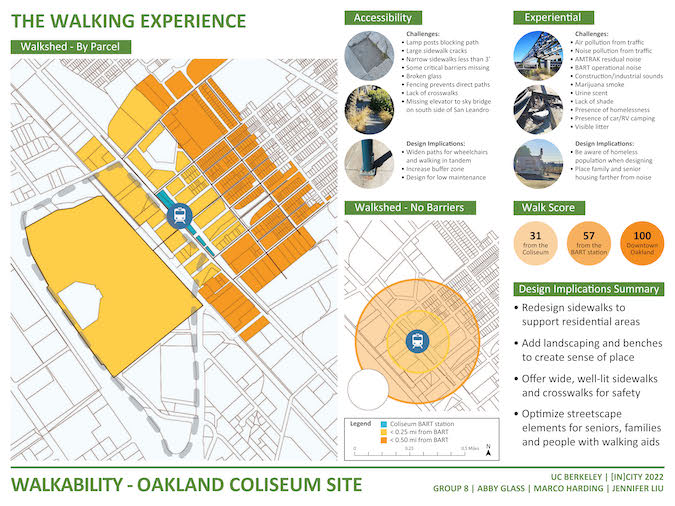 Frequently asked questions
CONNECT WITH CED SUMMER PROGRAMS