[IN]ARCH is an intensive six-week program designed to immerse students in the foundational theories, philosophical principles and technical practices of architectural design. This Summer [In]stitute cohort teaches fundamentals of design, studio culture and architectural discourse with an emphasis on two linked but distinct components: studio instruction and media instruction. These are supplemented by a lecture series, field trips, readings and project reviews.
[IN]ARCH is geared towards post-baccalaureate students who are considering graduate study in architecture. Successful students build a quality portfolio that can be used for further academic pursuits on a graduate level. No previous design experience is necessary.
Experience Studio like a grad student
The studio unpacks theories and techniques of orthographic projection and model making, explores methods of architectural representation and collage, and in the final project, uses and expands these concepts to an architectural site, program, and design. The studio is supported with readings, media labs, and field trips around the Bay Area.
Reviews accelerate your learning
Reviews will be conducted in three ways: direct feedback in studio (also called desk-crit), pin-up, and review. Direct feedback is for an individual or a small group of students, in which your instructor reviews and discusses your work with you in a one-on-one manner. A pin-up is a slightly more public method of critique in which each student displays their work in groups sequentially, for an opportunity for all classmates and the studio professor to discuss the working methods through themes of the assignment. The last is the public review, which occurs at the culmination of an assignment phase. Invited guests review the work of each student in the presence of your colleagues, instructors, and the larger academic community.
Gain practical skills in software
The media component of the course provides practical knowledge as well as historical and conceptual context for various modes of representation. The software we teach is used for communication, design, and production. We cover two and three-dimensional representational concerns through drawing, modeling and presentation & portfolio development.
Expand your horizon in Lectures
30-60 minute lectures twice a week explore ways of thinking through, with, and around architecture. We will relate these concepts to our reading discussions and studio projects throughout the course. Once a week, after lecture, a discussion section is based on a previously assigned reading.
Expose yourself to Bay Area Sites
On most Fridays students travel with instructors to sites of architectural interest across the Bay Area.
Student Work
[IN]ARCH 2019, Emily Eggers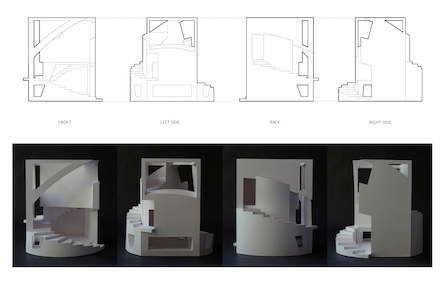 [IN]ARCH 2019, Emily Eggers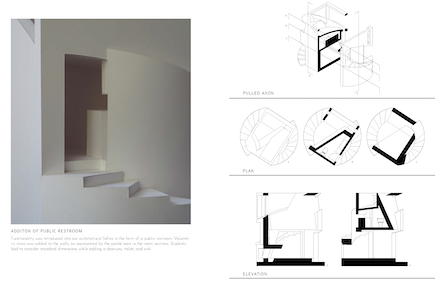 [IN]ARCH 2019, Emily Eggers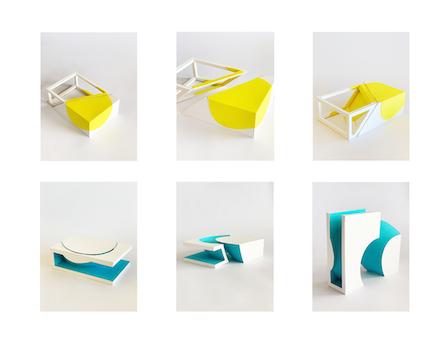 [IN]ARCH 2019, Chris Rancourt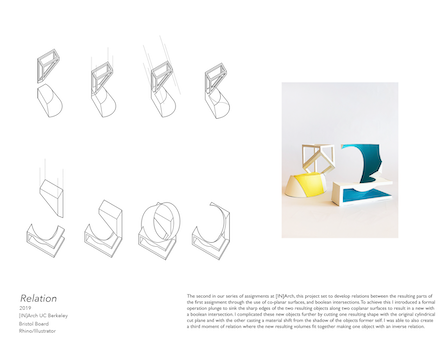 [IN]ARCH 2019, Chris Rancourt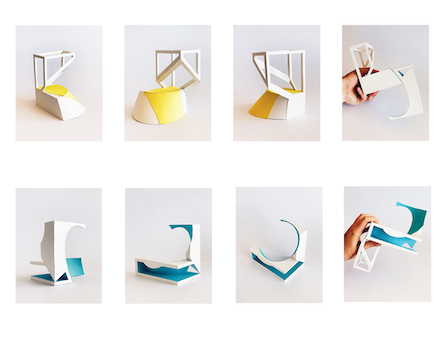 [IN]ARCH 2019, Chris Rancourt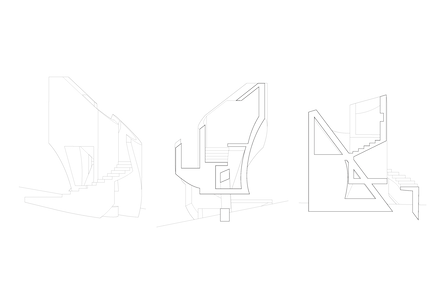 [IN]ARCH 2019, Fiona Käch
[IN]ARCH 2019, Fiona Käch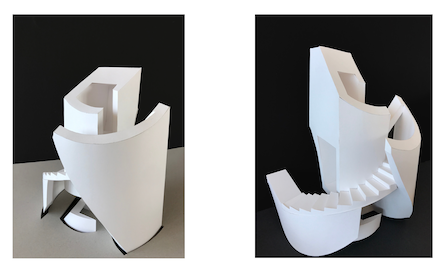 [IN]ARCH 2019, Fiona Käch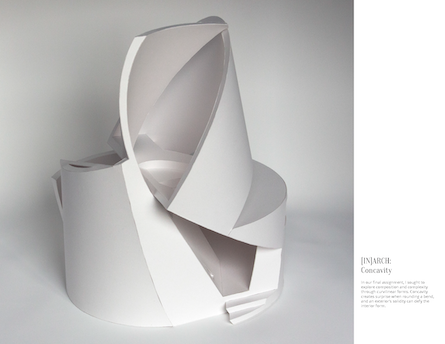 [IN]ARCH 2019, Lucy Wang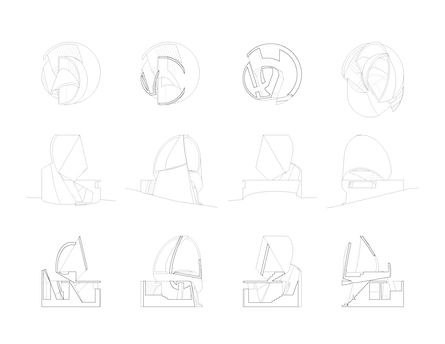 [IN]ARCH 2019, Lucy Wang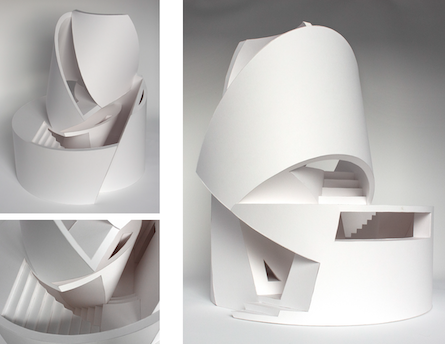 [IN]ARCH 2019, Lucy Wang