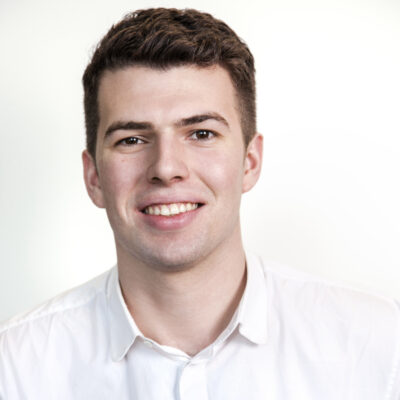 Jordan Doane
Abbey MRED+D Student, Class of 2023
EDUCATION
University of California, Los Angeles, B.A. in Architectural Studies
Role Before MRED+D
Business Development-Americas Consulting, CBRE
Bio
Jordan Doane is a Pacific Northwest native who joins the MRED+D program at the University of California, Berkeley after spending the previous nine years working as a practicing architect and leading business development efforts for an architecture firm, commercial real estate brokerage, and property technology start-ups in New York City, Berlin, and Seattle. Most recently, Jordan has led business development for the emerging Americas Consulting practice at CBRE. Prior to that, he was a senior member of the global business development team at the New York City office of Bjarke Ingels Group, focusing on the Americas, Europe, and China. Jordan received his undergraduate degree from UCLA in 2013 with a Bachelor of Arts in Architectural Studies, and is also a graduate of the German Language School at Middlebury College.
Jordan's experience has afforded him the opportunity to work at multiple stages of development, design, construction, and asset management while managing large interdisciplinary teams.
Notably, Jordan has held leadership positions across projects such as a life lab facility at Claremont McKenna College, the Shenzhen Airport and Zurich Airport expansions, a 40-acre life-science masterplan in Boston, and 3D-printed housing prototypes in Austin, Texas. Jordan finds that the most personally compelling projects have been those in which progressive design-thinking was prized and leveraged to deliver a building that contributes to a responsible and thoughtful built environment.
As a member of the MRED+D Class of 2023, Jordan hopes to leverage his range of experience to contribute to design-forward developments that help create cities that are vibrant, diverse, resilient, and sustainable.
Jordan is an avid skier with an affinity for languages who enjoys photography and cooking.