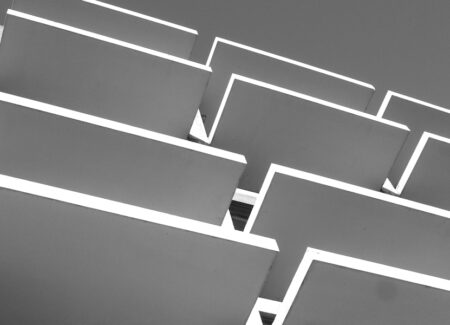 Vision
Ours is a college of transformational practices that shape resilient and equitable futures, with a reputation for excellence in design, research, education, and community engagement.
Our vision is to launch our graduates to be agents of change for environmental good, disrupting the practices that degrade our environment and accelerating pathways and practices toward resilient, healthy, and equitable futures.
Resilience and equity are this century's primary challenges. Science shows that climate impacts are getting worse – making the planet hotter, affecting wellbeing, and causing instability from floods, drought, and fire. How we live matters. We urgently need to redesign the physical fabric of our regions, cities, and neighborhoods to make them more adaptable to environmental change while proactively addressing social inequities and dislocations.
To do this, we need to look both backward and forward. The design and development practices of the late 20th century have exacerbated our current challenges. We must critically evaluate existing infrastructures, land-use plans, and buildings — this is the palimpsest in which we are intervening in order to redirect it toward a better future.
Understanding what worked, and what did not, enables us to promote new practices that build our collective capacity for adaptation, renewal, and equity.
Mission
Our mission is to advance knowledge and educate students in the critical theories, design practices, and sciences that address the environmental challenges of this century.
As part of a renowned public research university, in a region alive with entrepreneurship and located along the dynamic Pacific Rim, CED is well positioned to make our mission actionable. This moment calls for a broad convergence — expanding our impact for the public good through interdisciplinary teaching, research, community outreach, and industry partnerships.
Our degree programs focus on the formation of the environment as situated in a continuum of histories, societies, economies, materials, systems, and scales. We emphasize critical thinking about the ecological, social, and cultural performance of spaces, landscapes, and infrastructure systems. The diverse intellectual foci of our faculty's research inform our curriculum and encourage exploration across the college's fields and professions. They all reflect global, multi-scale perspectives that broaden discourses while grounding them in lived experiences.
We aim to instruct and empower the next generation of environmental designers who will help to build better environmental futures, inspire and lead their professions, and serve our communities through practice and public service. Every generation seeks to make its mark, defining excellence anew. We are here to advance this.
Values
Act Locally
Global issues, whether climatic or socioeconomic inequities, must be addressed at the local level. Environmental design respects local differences, responding to universal challenges based on the distinct communities, climates, and cultures of each place. By emphasizing locality, we respect the practices of places.
Everything is Connected
It is the interconnectedness of environmental systems — geologic, geographic, water, energy, social, and economic — that binds our buildings and neighborhoods, cities and their regions. We believe design bridges environmental levels, linking watersheds to gutters and infrastructures to buildings.
Stewarding Our Resources
Thinking about the materials of the built environment requires thinking about the relations between products, buildings, lifecycles, and material flows. In both craft and fabrication, we support the sustainable uses of materials, seek material alternatives, and consider material lifecycles and the re-purposing of all resources within the entirety of the built environment. We are finding ways to make net zero buildings and neighborhoods the norm.
Complexity requires multi-disciplinary solutions
Avoiding catastrophe requires multi-pronged, cross-disciplinary approaches. Our college is founded in the joining of the departments of architecture, landscape architecture and environmental planning, and city and regional planning that empower us to envision different ways of living in the world. We are committed to providing interdisciplinary opportunities in which design and research innovation thrives.