EVENTS
Postcards from the Future | Pop-Up Exhibition & AR Tour
Wednesday | Aug 2, 2023
Fisher Bay Observatory, The Exploratorium San Francisco
Imagine a postcard sent to us from the future, from San Francisco in 2123. What might someone write and what images would they send to show how the city has responded to sea-level rise in the 22nd century?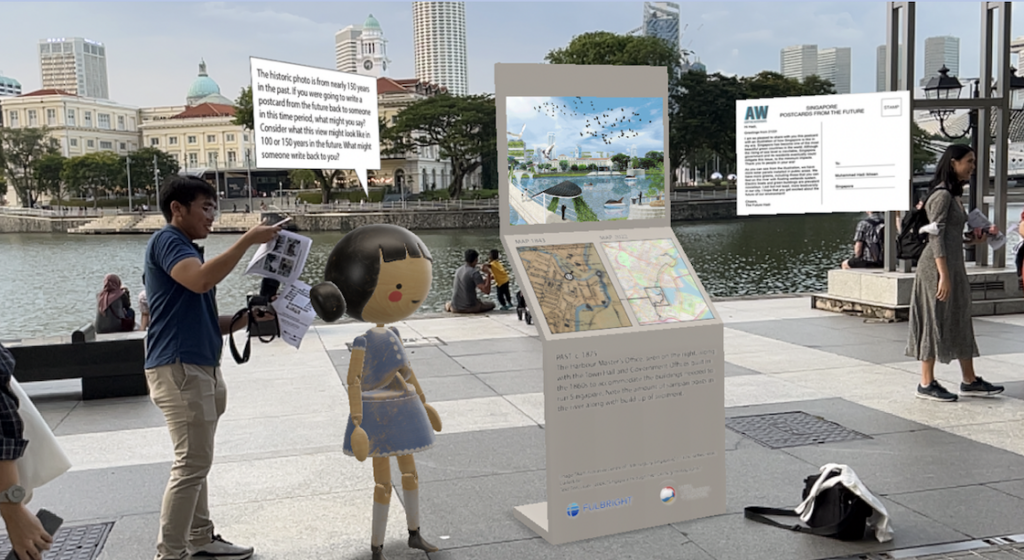 For Postcards from the Future, San Francisco 2123, students in CED's interdisciplinary DISC (Design & Innovation for Sustainable Cities) summer program share their visions of a future San Francisco. How will San Francisco develop a long-term planning framework that supports climate change resilience, social equity, and urban health?
A pop-up exhibition at the Exploratorium's Fisher Bay Observatory is followed by an augmented reality (AR) tour along the Embarcadero from the Exploratorium to the Ferry Building. AR installations along the waterfront bring to life potential future scenarios by visualizing place-based changes across time, prompting discourse about future sea-level rise.
The project seeks to inspire collective optimism and empower informed action by reframing the challenges of sea-level rise as an opportunity for design innovation.
Pop-up exhibition at the Exploratorium's Fisher Bay Observatory
Augmented reality tour along the Embarcadero