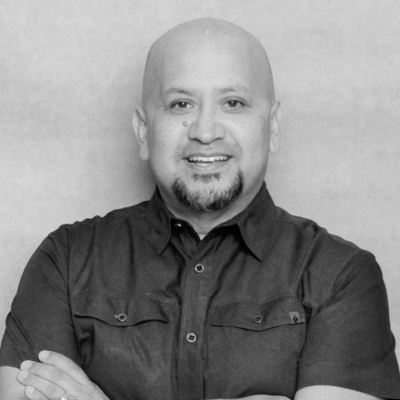 Ricardo Huerta Niño
Lecturer in City and Regional Planning
Email
ricardo1@berkeley.edu
SPECIALIZATIONS
Research, teaching, and practice specializations include community and economic development, sustainable development, ethics and practice in international development, social change philanthropy, Native Nations development, environmental justice, community engagement, Equity, Diversity & Inclusion.
EDUCATION
PhD City & Regional Planning, University of California, Berkeley
MCP City & Regional Planning, University of California, Berkeley
MA Latin American Studies, Stanford University
BA Native American Studies, Spanish, University of California, Davis
BIOGRAPHY
Ricardo G. Huerta Niño is currently a Lecturer in City & Regional Planning and in Global Poverty & Practice in the International & Area Studies Department, where he teaches "The Ethics, Methods, and Pragmatics of Global Practice." He is also currently a UC Berkeley Chancellor's Public Scholar in the Public Service Center's American Cultures Engaged Scholarship (ACES) program. Ricardo has been a Visiting Scholar at the Institute for the Study of Societal Issues (ISSI), an Affiliated Scholar at the Center for Research on Native American Issues, and a Distinguished Visiting Fellow in UC Berkeley's College of Environmental Design.
Ricardo has experience working in local government, including serving as Policy Director for Collective Impact in the Mayor's Office in Oakland, leading multi-sector collaborative projects focused on education and youth development, using a social indicators approach focused on health, wealth, education, safety, and housing. As a consultant for city governments, school districts, and community development corporations, he helps develop community-driven collaboratives for engaging residents in urban planning practices and decision-making, including Neighborhood Specific Plans and inclusionary housing. Ricardo's experience also includes working in philanthropy as a program officer and consultant focused on a range of issues including immigrant and refugee rights, environmental justice, leadership development, criminal justice reform, and multi-sector collaboratives. He has also worked as a consultant to various policy institutes, research think tanks, and nonprofit organizations, including Kaiser Permanente, where he worked as a research consultant on economic development focused on developing strategic entrepreneurialism in low-income neighborhoods in Northern California.
At San Francisco State, Ricardo has taught "Environmental Justice: Race, Class, and the Urban Environment" in the Urban Studies and Planning Department. He has also taught Ethnic Studies at city colleges in Oakland and is an award-winning educator. He mentors many students from a range of disciplines as well as young professionals.
COURSES TAUGHT
CYPLAN 110 Introduction to City and Regional Planning
CYPLAN 118AC The Urban Community
CYPLAN 202 Practice Gateway: Introduction to Planning Practice