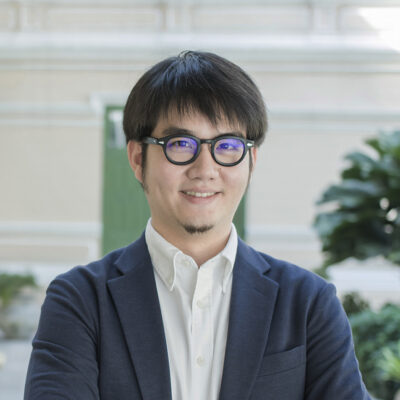 Nachapon (Michael) Rujirasopon
Abbey MRED+D Student, Class of 2024
EDUCATION
King Mongkut's Institute of Technology Ladkrabang, Bachelor of Architecture
Role Before MRED+D
Site Coordinator Architect, Property Perfect PCL & Hong Kong Land
Bio
Nachapon joins the MRED+D program with 5+ years of experience in the architecture, design, and construction fields. He obtained his bachelor's degree in architecture from King Mongkut's Institute of Technology Ladkrabang (KMITL), where he discovered his keen interest in urbanism architecture and its potential to improve people's lives.
After graduation, Nachapon began his career as an architect at Gensler (Thailand), where he worked on designing a diverse range of commercial projects, from mixed-use developments to office buildings and retail spaces, totaling 2.5 million square meters. Moreover, his passion for architectural design led him to co-found "Architecture's Matter," a design studio focusing on small residential and commercial projects, where he successfully expressed his perception toward detail-oriented design and construction. Prior to the MRED+D program, Nachapon worked as a site coordinator architect for Property Perfect PCL & Hong Kong Land, overseeing the construction of a flagship single-family residential project in Thailand.
Through the MRED+D program, Nachapon plans to gain insights into creating better-built environments that promote urbanism, innovative design, social equity, and sustainability in the real estate development process. He has a particular interest in contributing to the development of mixed-use and affordable housing projects that foster equity and sustainability in communities.
Outside of work, Nachapon enjoys swimming, scuba diving, and karting for the adrenaline rush, while also being a bookworm and coffee enthusiast. He also has a passion for travel and immersing himself in different cultures by exploring local neighborhoods and discovering new places.