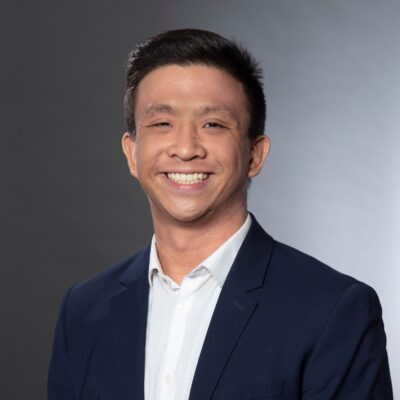 Lorcan Yeung
Abbey MRED+D Student, Class of 2024
EDUCATION
California Polytechnic State University, San Luis Obispo, B.S. in Construction Management
Role Before MRED+D
Construction Project Manager, Whiting-Turner Contracting Company
Bio
Lorcan Yeung joins the MRED+D program with four years of construction management experience. He received his Bachelor of Science in Construction Management from California Polytechnic State University, San Luis Obispo in 2019 and immediately pursued a career with a nationally recognized general contracting firm, The Whiting-Turner Contracting Company.
Lorcan's passion for real estate development grew during his time with Whiting-Turner on their mega-project, the Google Bay View Campus. Being his first project out of college, the Bay View project showcased how immensely powerful a tool real estate can be to transform the area surrounding a development. Experiencing firsthand the masterful construction execution of the Bay View Campus, his interest in the years of planning that took place prior to breaking ground grew tenfold. Through the project's innovative technology implementation to achieve LEED Platinum certification, Lorcan's curiosity to better understand how these same innovative technologies can be implemented on mixed-use developments was piqued.
Lorcan hopes to bolster his professional and interpersonal skills through his studies at UC Berkeley. His aspiration is to leverage real estate to engage and empower the local communities surrounding future developments, both businesses and families. During his spare time, Lorcan enjoys spending time with his local church friends at Resonate Fremont, snowboarding, film photography, everything coffee, spending time with his wife Sirina, and playing with his dog, Truffle.