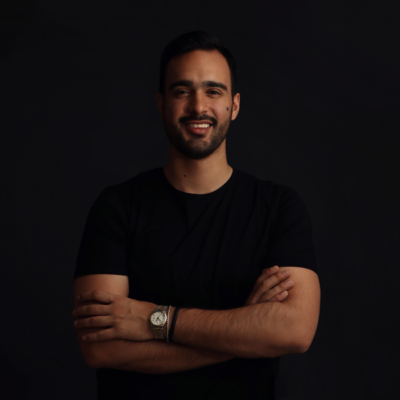 Jorge Salastorrea
Abbey MRED+D Student, Class of 2024
EDUCATION
Tecnológico de Monterrey (ITESM), Bachelor of Architecture
Role Before MRED+D
Project Administrator, Grupo INDICE
Bio
Jorge is a passionate architect who joins the MRED+D program with more than three years of experience developing large-scale residential projects in San Pedro Garza García, México. Prior to earning his architecture degree from Tecnológico de Monterrey, Jorge was selected by the Escuela de Arte, Arquitectura y Diseño [EADE] to hold an internship in Barcelona at the award-winning architecture firm Cadaval & Solà-Morales. During that time, Jorge gained an interest in furthering his understanding of the building process in order to draft practical solutions to complex designs, leading him to pursue a career in construction management.
As a Project Administrator at Grupo INDICE, Jorge successfully managed the construction of residential projects ranging from $2M to $12M USD, optimizing costs and building timeframes, strategically allocating resources, and ensuring quality in the execution of finished projects. Throughout his time at the company, Jorge built strong relationships with clients and avidly coordinated the flow of information between specialists, engineers, and the construction team. As a result, he has gained a comprehensive understanding of the construction cycle, enabling him to approach new projects pragmatically while providing insightful solutions.
Jorge sees well-rounded development as a means to solving many of the afflictions common to modern metropolitan areas. In order to reach his goal of making a remarkable change in society through the built environment, Jorge understands that he must further his understanding of the development cycle. Berkeley's Master of Real Estate Development + Design program, coupled with his background in architecture and construction management, will allow Jorge to leverage himself into a position where he is able to lead the development of projects in the US and Latin America that invite foreign investment, promote knowledge development, and foster opportunities for communities to grow.
Outside of the office, Jorge enjoys going on adventures, running, and engaging in some friendly competition. He is always seeking new experiences, so you can likely find him signing up for cooking lessons, heading on a tour to the wine country, or learning to surf on Linda Mar Beach.