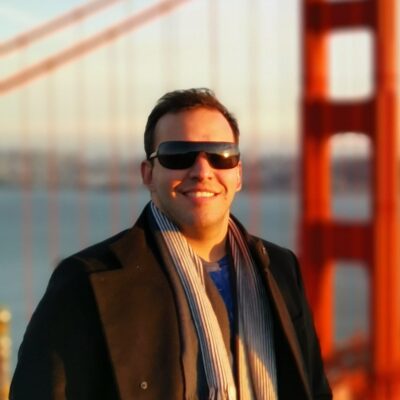 Daniel Teixeira
Abbey MRED+D Student, Class of 2024
EDUCATION
Universidade Federal do Rio de Janeiro, Bachelor of Civil Engineering
Bio
Born in Rio de Janeiro, Daniel Teixeira is the first MRED+D candidate from Brazil. Having grown up constantly demonstrating his creativity and unorthodox ideas, Daniel naturally concluded he was born to be an engineer. Exposed to an intense study environment from an early age, he studied in one of the most traditional schools of Brazil, Colégio de São Bento. CSB was a boys only, full time school, where he studied 8 hours a day from Monday to Saturday, from age 6 all the way to 18. There, he was introduced to English, French, Spanish, Latin and Greek; learned to play the flute; and was educated in fine arts and history of music. After graduating from high school, Daniel was able to earn a place in UFRJ, the Universidade Federal do Rio de Janeiro, a public university and the best engineering school of his country.
Initially, Daniel chose to pursue a career in Petroleum Engineering, but right before graduation decided to dedicate his life to creating a legacy in the built environment. Changing course to Civil Engineering, Daniel was an intern in multiple construction companies, working in multifamily, office and specialty built-to-suit developments. Upon graduation, he collected investments and started his own company, developing custom single-family homes. After concluding successful projects, it became clear that a Master of Real Estate degree was the best tool to exponentially amplify the scale and impact of his future developments. During his research on the matter, Daniel found the MRED+D program, which completely aligned with his vision and his dream, whilst keeping his tradition of superior education in a public institution. Daniel is heading to Berkeley with adamant resolve and willpower, eager to tackle world class projects and challenges, helping to shape the future of mankind's built legacy.
Surprisingly, despite being a builder, Daniel loves to spend his off time away from cities, be it in rural areas or far-flung beaches; the balance between real estate and nature is how he finds his peace. Although he was born in the country most famous for soccer, he always preferred water sports. Growing up in a coastal town, he started swimming before completing one year of age, which is why he has always felt at home in the ocean. Later in life, he discovered his love for the thrill of high-speed sports. If you need to find Daniel in a day off, you might find him at the nearest harbor, beach or racetrack.