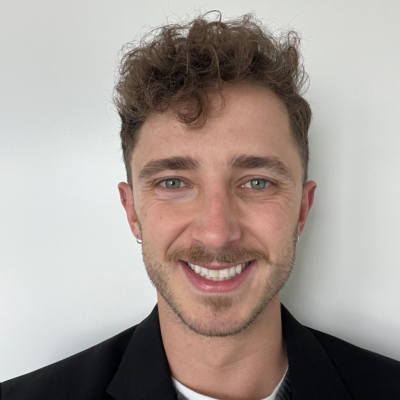 Brent Van Brocklin
VP of Social in the Real Estate Development Student Association and Abbey MRED+D Student, Class of 2024
EDUCATION
Washington State University, B.A. in History
Role Before MRED+D
People Advisory Consultant, Ernst & Young
Bio
Brent Van Brocklin is a Bay Area native joining the MRED+D program at UC Berkeley. Prior to starting the program, he worked at Ernst & Young (EY) and specialized in organization design and change management work under the People Advisory and Corporate Real Estate branches. His experience taught him valuable and transferable skills for the real estate industry. In addition, his love for the built environment and infrastructure provides a passion for this ever-changing field.
His passions for travel, history and the built environment culminated during his undergraduate at Washington State, as he was given the opportunity to embark on Semester at Sea. Brent was able to experience 14 countries around the world during this time, which gave him ideas in real estate development that he wished to bring back to the U.S. With these ideas involving community, Brent saw real potential in reconnecting communities and establishing a bridge between people and the environment through the MRED+D.
His first post-grad experience was a rewarding internship with Texas Central Partners in the Real Estate and Right of Way department. He helped in the efforts to build North America's first high speed rail line between Dallas and Houston, further expanding his vision of combined transit-oriented development with improved transit infrastructure in the United States.
By pursuing this program at Berkeley, Brent's goal is creating more equitable and resilient communities through transformative projects. He aims to learn how to drive strategic large-scale projects from conceptualization to implementation and create a positive and sustainable economic impact. As the MRED+D is an amalgamation of finance and innovative design, it would aid him as a young real estate professional to sustainably shape cities of the future, especially in emerging markets around the country and world.