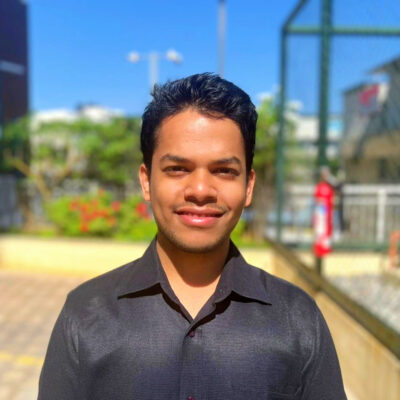 Bhavish Manoj Shah
Abbey MRED+D Student, Class of 2024
EDUCATION
M S Ramaiah Institute of Technology, Bachelor of Architecture
Hometown
Bangalore, Karnataka, India
Role Before MRED+D
Associate Architect – Spatial Strategist, WeWork India
Bio
Bhavish Shah is joining the Abbey Master of Real Estate Development + Design (MRED+D) Program. He is a graduate of architecture from M S Ramaiah Institute of Technology, India. From his early days as an architecture student, Bhavish has always been interested in addressing societal problems from the perspective of a developer, focusing on revenue generation through design.
Bhavish's interest in real estate development grew from his experience as a Spatial Strategist Associate at WeWork India, where he worked for almost a year. Prior to that, he gained experience at Studio Camarada, an architecture studio where he worked on multiple hospitality and residential projects. Bhavish's goal is to work towards sustainable sports development and mixed-use developments and promote green economies in the future.
As a member of the MRED+D Class of 2024, Bhavish is excited to gain insight into sustainable and equitable development and to immerse himself in San Francisco's diverse community to better understand the market and resolve issues in the society. He firmly believes that architecture and sustainable design are integral to create successful developments. Bhavish is also eager to delve into topics relating to public-private partnerships and policymaking.
Outside his profession, Bhavish is an avid environmental enthusiast. Bhavish enjoys cycling and playing football. During his free time, he loves to explore nature and interacting with locals of different communities.