EVENTS
Matt Noblett | Two by Two: Noah Is the New Vitruvius
Wednesday | Sep 27, 2023
6:30pm - 7:30pm
112 Bauer Wurster Hall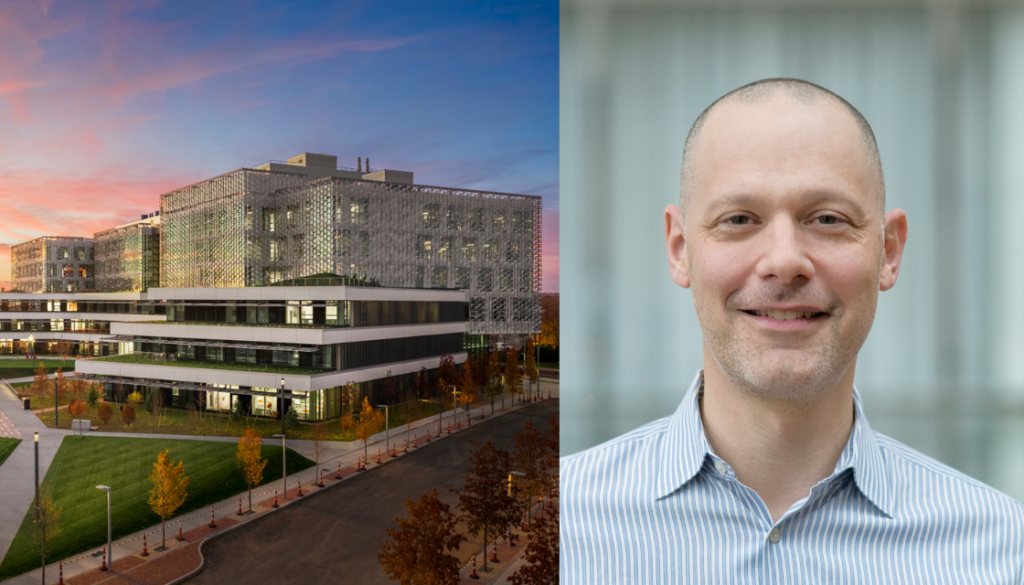 Harvard University Science & Engineering Complex. Photo: Brad Feinknopf.
Water has long been architects' muse, the bane of their existence, and everything in between. Today it has also become an existential threat, in its abundance as well as its scarcity. Few of our planet's natural resources have such an intrinsic, wonderful and, at times, problematic relationship to the built environment as water in all its forms, forcing architects to simultaneously grapple with its technical as well as its poetic dimensions.
In this presentation, architect Matt Noblett explores water and architecture through several lenses, using examples of work from his firm Behnisch Architekten: as a poetic device (Institute for Forestry and Nature Research Wageningen, Ozeaneum Stralsund), as a programmatic element (Thermal Spa Bad Aibling, Health and Fitness Spa Friedrichshafen, Max Aicher Arena Inzell), as a technical feature (Norddeutsche Landesbank Hannover, Senscity Paradise Universe Las Vegas), and as a force to be reckoned with (Unilever Headquarters Hamburg, Harvard University Science & Engineering Complex).
About the speaker
Matt Noblett, FAIA, NCARB, is partner in the Boston office of Behnisch Architekten, where he has overall responsibility for the performance of the office and its projects. Immersed in the world of drawing and model-building since his teens, Matt has built a career over more than 25 years involved with and directing highly complex civic, institutional, academic and commercial projects. Recent projects include the Harvard University Science & Engineering Complex, which has been certified by two international programs as one of the healthiest, most sustainable, and energy-efficient laboratories in the world. The buildings integrates advanced solar shading strategies, adaptable ventilation methods, a high-performance heat-recovery system, and an energy-saving air-cascade system, as well as a storm water reuse system. He was elevated to the AIA College of Fellows in 2022.
About the series
Living With — and Without — Water
On transforming our built environment to survive a changing climate
As our climate changes, our cities and infrastructure are faced with having too much and/or too little water. Water shortages, drought, sea level rise, and flooding are among the most pressing environmental challenges of our times. In the College of Environmental Design lecture series Living With — and Without — Water, invited speakers investigate the theme of water and the built environment from multiple perspectives and disciplines: architecture, environmental engineering, city planning, landscape architecture, art, and ethnography.
Free and open to the public.
If you require accommodation to fully participate in this event, please email ceddean@berkeley.edu at least 10 days prior to the event.