EVENTS
David Sedlak | Premise-Scale Water Systems: A New Tool for Adapting Cities to a Changing Climate
Wednesday | Sep 6, 2023
6:30pm - 7:30pm
112 Bauer Wurster Hall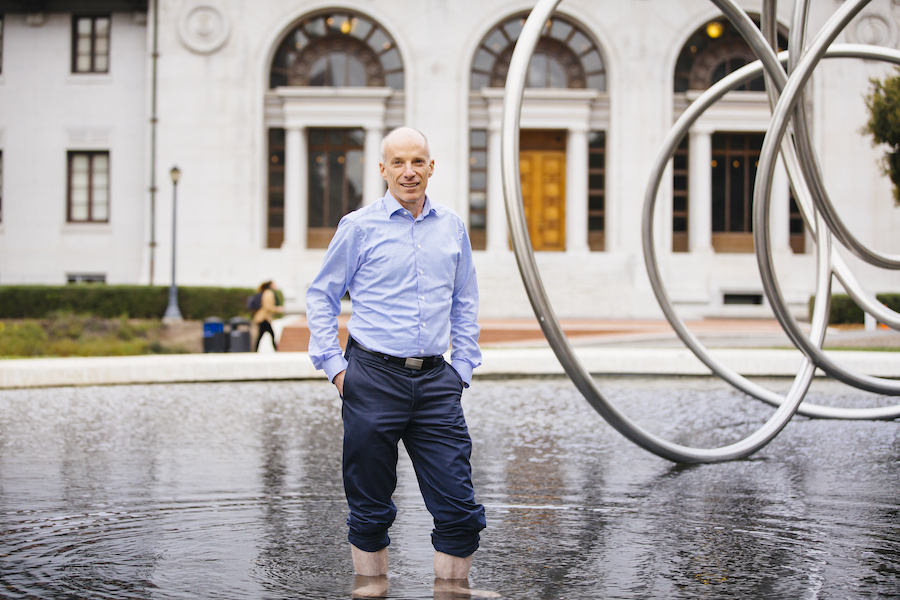 David Sedlak, an expert on urban water systems, kicks off the College of Environmental Design's fall lectures series with a talk on recent developments in the use of local water sources and in-building water recycling that make cities more resilient, energy efficient, and healthy. He will show how these approaches, used in conjunction with utility-scale water recycling and more effective use of existing resources, have the potential to help cities adapt to population increases and climate change–driven water scarcity.
David Sedlak is the Plato Malozemoff Professor in the Department of Civil & Environmental Engineering at UC Berkeley, where he is the Director of the Berkeley Water Center. Sedlak is a member of the U.S. National Academy of Engineering and the recipient of numerous awards, including the Paul Busch Award for Innovation in Applied Water Quality Research and the Clarke Prize for Excellence in Water Research. He is the author of Water 4.0: The Past, Present and Future of the World's Most Vital Resource.
About the series
Living With — and Without — Water
On transforming our built environment to survive a changing climate
As our climate changes, our cities and infrastructure are faced with having too much and/or too little water. Water shortages, drought, sea level rise, and flooding are among the most pressing environmental challenges of our times. In the College of Environmental Design lecture series Living With — and Without — Water, invited speakers investigate the theme of water and the built environment from multiple perspectives and disciplines: architecture, environmental engineering, city planning, landscape architecture, art, and ethnography.
Free and open to the public.
If you require accommodation to fully participate in this event, please email ceddean@berkeley.edu at least 10 days prior to the event.