WORK
Water + Architecture
City + Water: International Perspectives Conference, February 28, 2014
How do architecture and water inexact with each other? This question was addressed by a series of 2013 thesis projects by students in the Master of Architecture program at UC Berkeley along with a conference held in early 2014.
For much of the twentieth century, extensive highway systems were built along rivers and waterfronts often degraded by industrialization until cities worldwide began to restore water resources and reconnected urban infrastructure with natural ecosystems.
The City + Water: International Perspectives Conference featured presentations of park development in Spain, Colombia, Chile and the United States where constructed environments, have been successfully integrated with urban watercourses. The Conference was anchored by CED Visiting Scholar and architect Francisco Burgos from Spain, whose team won the competition to design the redevelopment project recently completed along the Rio Manzaneros in Madrid.
Burgos was joined by Sarah Kuehl and Liz Einwiller, principal of Einwillerkuehl Landscape Architecture whose projects include the Gateway Park at the eastern approach to the new Bay Bridge in Oakland; Colombian architect and urban designer Lorenzo Castro who as Director of the Taller Profesional del Espacio Público headed a team which designed and promoted a system of alamedas often running alongside rivers, wetlands, and creeks in Bogotá; and Chilean architect and urban designer Sandra Iturrieta whose team created a system of bicycle routes and linear parks for a 42-kilometer stretch of the Rio Mapocho which crosses Santiago. CED faculty members also participated in the discussions.
Presenters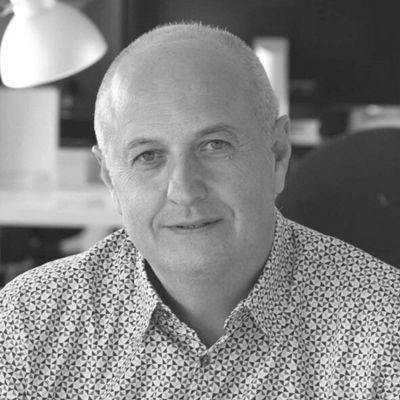 Francisco Burgos
Burgos is currently a Visiting Scholar at UC Berkeley's College of Environmental Design and an Associate Professor in the Department of Architectural Projects at the Universidad Politécnica de Madrid (UPM) where he graduated with honors in 1985 and received a PhD in 2001; he has also lectured at the Politecnico de Milano, the Universidad de los Andes in Bogotá, the Universidad Javierana de Medellín, the Pontificia Univesidad Católica de Perú, the University of Minnesota, and the University of Arizona, among other institutions.
Professor Burgos is a principal at Burgos & Garrido Arquitectos in Madrid, which has won numerous design competitions, including the 650-hectare Parque del Manzanares south of Madrid which follows the Rio Manzanares, a collaboration with Porras y la Casta Arquitectos, Rubio & Álvarez Sala Arquitectos, and West 8 Urban Design & Landscape Architecture of Rotterdam, Netherlands, the winning project in an international competition with Eisenman Architects, Herzog & de Meuron, Kazuyo Sejima+Ryue Nishizawa/ SANAA, and Dominique Perrault Architecture; the latter firm was subsequently invited to design one of the bridges in the park. A monograph on the project Madrid Rio : Un Proyecto De Transformacion Urbana was published in 2011, and it has also been featured in numerous international publications.
Lorenzo Castro
Lorenzo Castro graduated from the Universidad Javeriana of Bogotá and is currently a professor at the Universidad de los Andes in Bogotá.
Serving with Mayor Enrique Peñalosa of Bogotá as the Director of the Taller Profesional del Espacio Público, from 1998 to 2001 he headed a team which designed and advocated for a 120-kilometer long network of alamedas and paseos, public promenades often running alongside rivers, wetlands, creeks, and parks in Bogotá, as well as 400 kilometers of bike paths; the project was awarded the Golden Lion at the Venice Biennale. His Parque del Agua in Bucaramanga, Colombia has received wide international recognition including first prizes at the 19th International Biennale of Bogotá and the 14th International Biennale Panamericana of Quito. Professor Castro received similar honors for his project revitalizing the urban perimeter of Medellín's Botanical Garden, the National Prize at the 12th Colombian Architecture Bienniale and first prize at the 17th International Biennale Panamericana of Quito. With Shohei Shigematsu of OMA NY and Julio Gómez, Castro received first prize for the International Ideas Competition of the Ciudad CAN Master Plan, a redevelopment area in Bogotá and the future location of a major national administrative center, the largest Latin American urban enterprise since Brasilia and by linking the savannah and hills surrounding Bogotá, a project that will have a beneficial impact on its surrounding environment.
Sarah Kuehl
Sarah Kuehl ASLA graduated AB Magna Cum Laude in Social Studies from Harvard College, obtained an MLA from UC Berkeley's Department of Landscape Architecture in 1998, and was a Fellow of the American Academy in Rome in 2004, and practiced for 13 years at PWP Landscape Architecture where she was a partner.
Ms. Kuehl has lectured locally at SPUR, GOOD Design SF, and at numerous teaching institutions, as well as nationally at AIA and the ASLA conferences.
Elizabeth Einwiller
Liz Einwiller ASLA has an undergraduate degree in Landscape Architecture from the University of Illinois in Urbana Champaign and an MLA from the Rhode Island School of Design.
As a licensed landscape architect, Ms. Einwiller worked as a partner at PWP Landscape Architecture where she oversaw the preparation of all construction documents and supervised construction-phase services before founding Einwillerkuehl with Sarah Kuehl in 2012; their current projects include private gardens, corporate campuses, and the Gateway Park, with project budgets ranging from $50,000 to $104 million. Ms. Einwiller serves as leading expert in the field, most recently lecturing on manufactured soils at the American Society of Landscape Architects.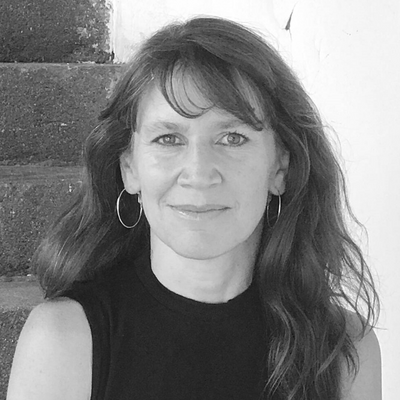 Sandra Iturriaga
Sandra Iturriaga studied architecture at the Pontificia Universidad Católica de Chile in Santiago and obtained her Masters Degree in Architecture from the Universitat Politècnica de Catalunya in Barcelona, Spain.
Her work has received numerous awards, most recently during the XVII Biennale in Santiago de Chile for the Lodge Ani nii Shobo in the Peruvian Amazon. Since 2007, Sandra Iturriaga has been a professor and vice-director for external relations and researcher at the Pontificia Universidad Católica de Chile. With architect Alejandro Aravena she has written "Material de Arquitectura" and "La Medida de la Arquitectura", and "Casas, Jardines y Campus" with architect Cristián Valdés; for the past five years, her research has focused on the connections of rivers' edges with transportation corridors and public space. Ms. Iturriaga is currently working on a policy planning study for the Paris Mercosur network entitled "Sistema integrado de Vias Verdes en los cursos de agua metropolitanos" and since 2009 she has headed a research team "Mapocho 42K, Sistema de Parques Integrados en las Riberas del río Mapocho", a project which aims to transform the Rio Mapocho corridor into a grand public paseo linking eight Santiago boroughs with the natural landscape.
Panelists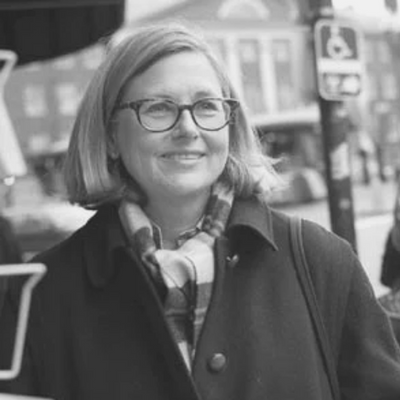 Director of Urban Design, Professor of Architecture and Urban Design
Crawford teaches courses on the history and theory of architecture, urbanism, and urban history, as well as urban design and planning studios.
Previously Professor Crawford was affiliated with the Graduate School of Design at Harvard University where she was a Professor of Urban Design and Planning Theory; and the Southern California Institute for Architecture (SCIARC) where she was Chair of the History, Theory, and Humanities Program, among other appointments. Professor Crawford has received fellowships from the John Simon Guggenheim Memorial Foundation, the Fulbright Program, the Andrew W. Mellon Foundation, the James Marsden Fitch Foundation, and the Graham Foundation. Professor Crawford's publications include Building the Workingman's Paradise: The Design of American Company Towns; Everyday Urbanism, co-edited with John Chase and John Kaliski, which explores the city as a social entity; The Car and the City: the Automobile, the Built Environment and Daily Urban Life, co-edited with Martin Wachs; and numerous articles on immigrant communities, shopping malls, public space, and other topics related to the built environment. Since 2003, Professor Crawford has been investigating the effects of rapid physical and social changes on traditional villages in China's Pearl River Delta.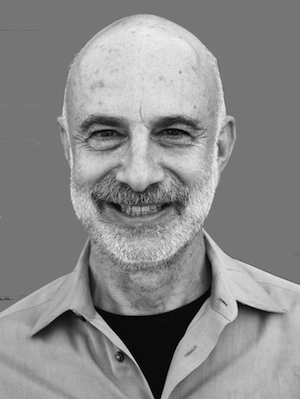 Professor of Architecture and Urban Design
Beyond Wurster, Davids serves as a principal of Davids Killory Architecture. The firm's work has been published internationally and honored with numerous awards including two Presidential Design Awards from the National Endowment for the Arts, three AIA National Honor Awards, and three Progressive Architecture Awards.
Professor Davids' research work focuses on topography, urban watercourses, buildings and cities and he has received a Senior Fulbright Fellowship, a Graham Foundation Fellowship, and a John Simon Guggenheim Memorial Foundation Fellowship for research on the hillside elevators of Valparaiso, Chile, included in a forthcoming book that examines the interrelationships of technology, topography, urbanism, and environment in selected Latin American cities. With Christine Killory, Professor Davids co-authors As Built: Theory of Practice, a continuing series published by Princeton Architectural Press on technical and material innovation in architecture. The books in the series to date are Details in Contemporary Architecture (2006) Detail in Process (2008), and Detail, Technology and Form (2012).

Professor Emerita of City & Regional Planning and Urban Design
Deakin is an affiliated faculty member of the Energy and Resources Group and the Master of Urban Design (MUD) group, and chair of the UC Berkeley division of the Academic Senate for the 2013-14 academic year after serving as vice-chair last year.
Professor Deakin holds degrees in transportation systems analysis and political science from MIT, as well as a JD from Boston College. A Fellow of the Urban Land Institute, she served as the director of the University of California Transportation Research Center from 1998-2008, and the co-director of the UC Berkeley Global Metropolitan Studies Initiative from 2005-2008. Professor Deakin is the editor of the journal Transportation Policy; her research focuses on the environmental impacts of transportation and land use policies and she has published over 200 articles, book chapters, and reports on a wide variety of related topics including environmental justice, transportation pricing, development exactions, and impact fees; currently she is working on a series of studies pertaining to urban development and transportation in China, Latin America, India, and California. Professor Deakin has been appointed to a number of government posts, including city and county transportation commissions as well as a state advisory board, and she serves on a number of committees and panels of the Transportation Research Board.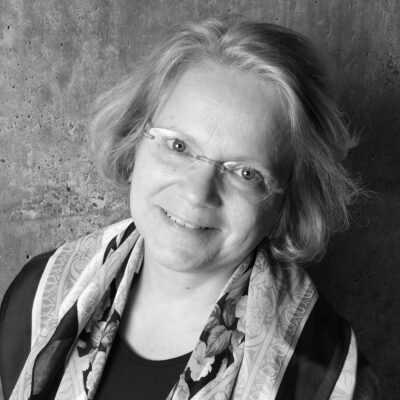 Professor of Landscape Architecture & Environmental Planning
Mozingo is a member of the Graduate Group in Urban Design at UC Berkeley's College of Environmental Design (CED), also serving as Director of the American Studies program at the College of Letters and Sciences.
Prior to joining the Department of Landscape Architecture and Environmental Planning, Professor Mozingo completed a decade of professional practice as a senior landscape architect at Sasaki Associates. In 2009, Professor Mozingo became the founding director of the Center for Resource-Efficient Communities (CREC), an interdisciplinary research team at CED dedicated to supporting resource efficiency goals through environmental planning and urban design; her research and creative work focus on ecological design, landscape history, and the relationship between social process and public landscapes. Professor Mozingo's articles and reviews have appeared in Places, Landscape Journal, the Journal of the History of Gardens and Designed Landscapes, Landscape Architecture Magazine, the Geographical Review, and the Journal of the Society of Architectural Historians; she contributed chapters to Everyday America: Cultural Landscape Studies after J. B. Jackson, edited by Chris Wilson and Paul Groth; Healing Natures, edited by Robert France, and Worlds Away: New Suburban Landscapes, edited by Andrew Blauvelt. Her most recent book is Pastoral Capitalism: A History of Suburban Corporate Landscapes, published by MIT Press.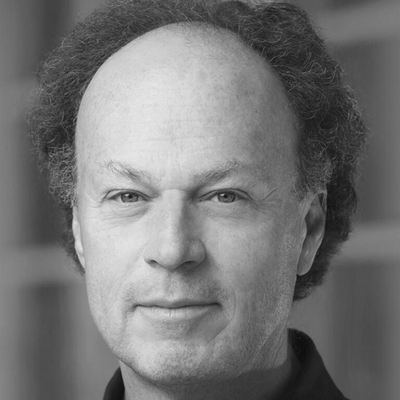 Michel St. Pierre
Michel St. Pierre, AIA is a Principal and Director of Planning and Urban Design for EHDD in San Francisco, managing principal for EHDD India and an advisory board member of UC Berkeley's Master of Urban Design (MUD) program.
Educated in Canada, the Netherlands, and the United States, an urban designer and architect with extensive international experience, specializing in projects which benefit from a collaborative approach to design, and has directed multidisciplinary teams master planning new towns and major urban revitalization projects. He is a member of the Steering Committee – Bangalore / India Water Crisis of the Sherwood Institute , a Nonprofit Think Tank consulting in Engineering & Sustainability; Policy Advocacy; Education & Outreach based in San Francisco. He is passionate about creating vital urban places that are sustainable, and provide models for regional growth. Recent examples of his work include the Puxi District master plan in Shanghai, China, the Rivali Park master plan in Mumbai, India, and the India Institute of Management Raipur Master Plan, in India Michel St. Pierre has lectured widely in the United States, China, and India on urban design, sustainable development, and low-carbon community design principles.
Work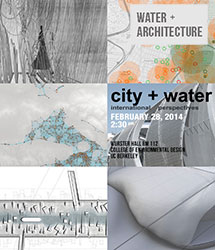 MORE INFORMATION