Publications
Design on the Edge: A Century of Teaching Architecture, 1903–2003
Environmental Design Archives, Jan. 2009
Edited by: Waverly Lowell, Elizabeth Byrne, Betsy Frederick-Rothwell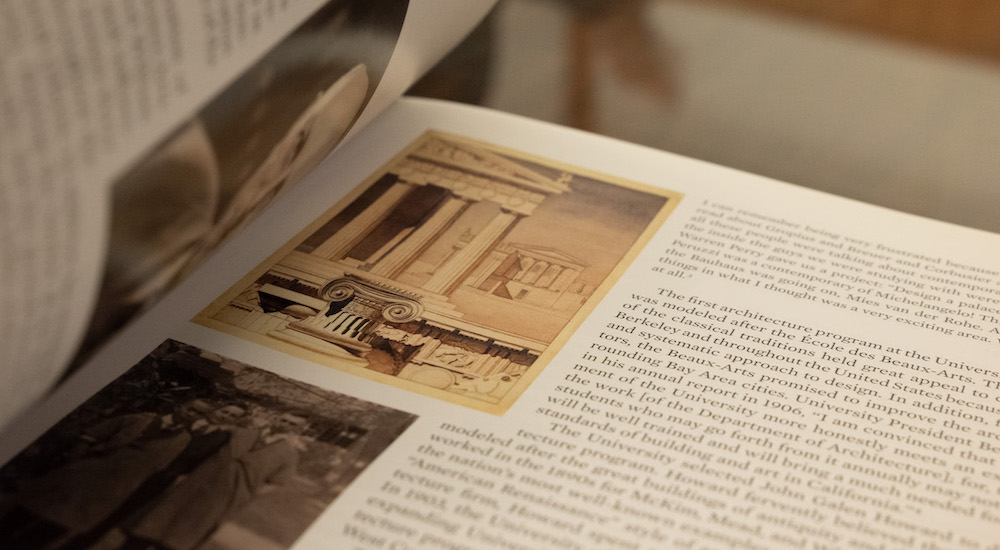 A decade in the making, Design on the Edge: A Century of Teaching Architecture, 1903–2003 chronicles the history of UC Berkeley's Department of Architecture, one of the four departments in the College of Environmental Design.
From its unofficial beginning on a San Francisco ferryboat to its current status as a nationally recognized program, the Department of Architecture played a significant role in American architectural education. Faculty and alums have profoundly influenced architectural thought, practice, and design in the San Francisco Bay Area.
Design on the Edge provides insights into the history and development of the department that included such figures as John Galen Howard, William Wurster, Catherine Bauer Wurster, Erich Mendelsohn, Christopher Alexander, Joseph Esherick, Spiro Kostof, Sim Van der Ryn, Dell Upton, and Marc Treib, as well as more recent rising stars such as Michael Bell and Lisa Iwamoto. From its inception, Berkeley's architecture program enrolled women and minorities and, in recent years, more than 50% of its graduates have been women. Discover how Berkeley's Department of Architecture became the national model for incorporating social responsibility and environmental sustainability into design and design education.
By assembling a wide array of informal reflections, scholarly essays, and writings from past and current students, staff, and faculty, Design on the Edge will appeal to a broad audience of people interested in architecture, pedagogy, the creative process, and the built environment of California. Its hundreds of photographs and drawings and readable text will engage and entertain.