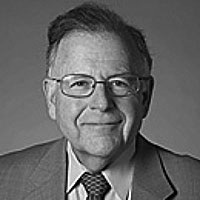 Martin Wachs
Professor Emeritus of City & Regional Planning and Civil & Environmental Engineering
Email
Mwachs@calmail.berkeley.edu
BIOGRAPHY
Martin Wachs was Professor of City and Regional Planning and of Civil and Environmental Engineering at UC Berkeley. Until July, 1996, he was Professor of Urban Planning and Director of the Institute of Transportation Studies at UCLA, where he had been a member of the faculty since 1971, and where he served three terms as Head of the Urban Planning Program.
Dr. Wachs is the author or editor of four books and has written over one hundred published articles on transportation planning and policy, including the transportation needs of elderly and handicapped people; fare and subsidy policies in urban transportation, the problem of crime in public transit systems, and methods for the evaluation of alternative transportation projects. He has also done historical studies of the relationship between transportation investments and urban form in the early part of the twentieth century, and on ethics in planning and forecasting. Recently, his writings have dealt with the relationship between transportation, air quality and land use, and transportation finance.
Dr. Wachs currently serves on the Executive Committee of the Transportation Research Board and recently completed a term as a member of the California Commission on transportation Investment. He is currently a member of the Advisory Committee on Research and Development for the California Department of Transportation, and recently completed his term as the first Chair of the Advisory Panel for the Travel Model Improvement Program of the U.S. Department of Transportation.