NEWS
Penny Dhaemers, first female CED Chair, dies at 96
Dec 1, 2022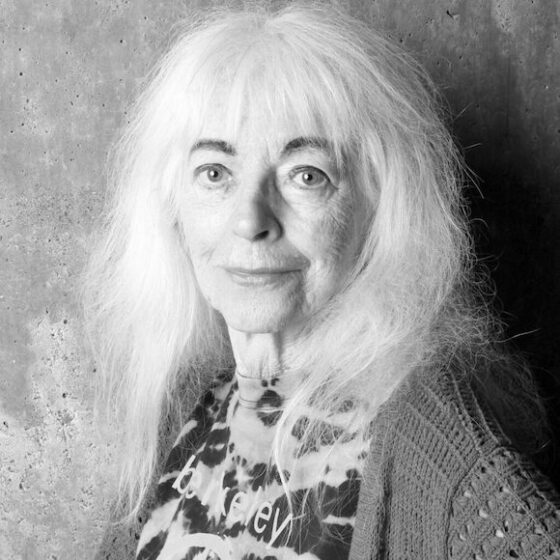 Penny Dhaemers
The College of Environmental Design sadly shares the loss of Margaret "Penny" Dhaemers, Professor Emerita of Architecture and the first female chair in the history of CED. Dhaemers served as head of the Department of Design from 1974-1976 before chairing the campus' visual design program and then heading the Visual Studies Committee for almost twenty years. Dhaemers, a gifted photographer and creative, died on Tuesday, July 26, 2022, in Novato, Calif.
Dhaemers' CED teaching career stretched from the early 1960s to the late 1990s, although she remained active for years after her official retirement as an instructor, mentor, and advisor on multiple campus committees. A Berkeley native, Dhaemers taught photography, digital media, and design courses having earned her undergraduate and one of two graduate degrees at the California College of Arts & Crafts.
Dhaemers' background and work in fine, visual and textile arts earmark her remarkable multidisciplinary prowess and range. In particular, she was an expert in the world of graphic and video technologies since their first emergence. At the frontier of video production and experimentation, Dhaemers worked at KQED's National Center of Experiments in Television in the 1970s, producing videos with campus colleagues such as Willard Rosenquist and documenting the think tank's innovative projects. Always carrying her Hasselblad, she became known at the Center for her incomparable, field-defining photography. Dhaemers' portfolio also included subjects such as Jimi Hendrix and Bay Area landmarks such as the Emeryville Mudflats Sculpture and the Maybeck Recital Hall.
Dhaemers contributed to and was featured in hundreds of publications and collections— her work also earning her a grant from the National Endowment for the Arts. Beyond her illustrious career and storied accomplishments, her generous spirit and abounding joy will be missed.