NEWS
M.UD. class of 2022 presents culminating designs
Sep 7, 2022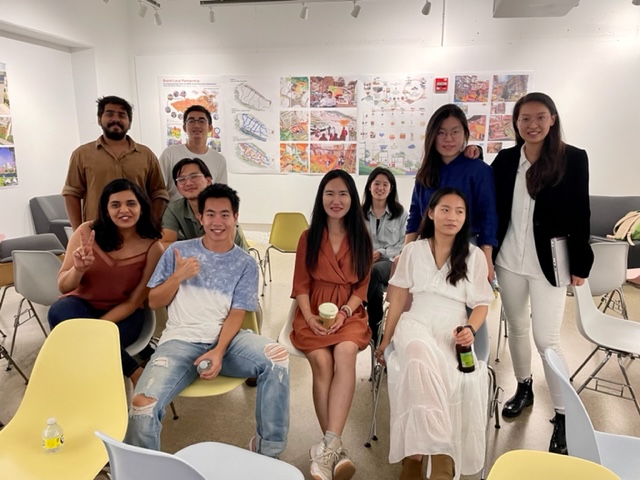 During the first week of this fall semester, the 16 students in the 2021-2022 Masters of Urban Design (MUD) program presented their final design projects to faculty, incoming students, alumni and local professionals. The MUD program prepares post-professional students to re-enter the workplace with an in-depth understanding of urban design, and thus, these final presentations are a unique opportunity for students to connect with industry professionals.
This year the review board featured distinguished industry professionals, such as Jacinta McCann, from AECOM, Luis Barat, from the City of San Francisco, Woody Hansen, from Sitelab, and Annie Chan, from Skidmore, Owings & Merrill, among many others! Faculty included lecturers and professors working within Urban Design, Architecture and Landscape Architecture, such as Chris Calott, Jane Lin, Zach Lamb and Margaret Crawford.
MUD students spend two of their three semesters working on these final projects, taking a research and preparation course in the spring and a final studio course in the summer. This year, students studied urban design issues and opportunities internationally, nationally and locally. Projects ranged from Peru to Chicago to San Francisco's ChinaTown. In all of these places, which contain their own unique communities, cultures and ecosystems, students emphasized the need for social equity and environmental sustainability.
For more information on the Masters of Urban Design program, please visit MUD's About page.