NEWS
Architecture welcomes four visiting professors
Aug 29, 2023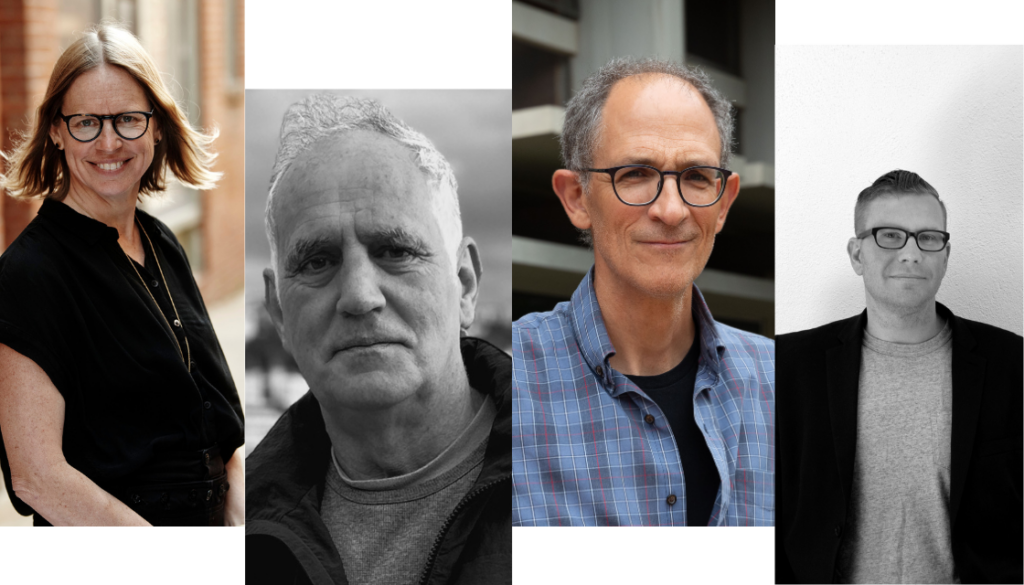 Sierra Bainbridge (Photo: Tony Luong), Rámon Gámez, Nicolás Maruri, Clark Thenhaus
The Department of Architecture is pleased to announce four visiting professors for the fall 2023 semester. Visiting professors bring fresh perspectives as well as expertise in practice to the department, enriching the educational experiences of our students and contributing to the discourse of the College of Environmental Design. In addition to teaching courses, visiting professors give public lectures during their time on campus.
Berkeley Rupp Prize winner Sierra Bainbridge
Sierra Bainbridge of MASS Design Group has been awarded the 2023–2024 Berkeley Rupp Prize. The prize, made possible through a generous bequest to the college by architect Sigrid Lorenzen Rupp (BArch 1966), recognizes the role of women in environmental design.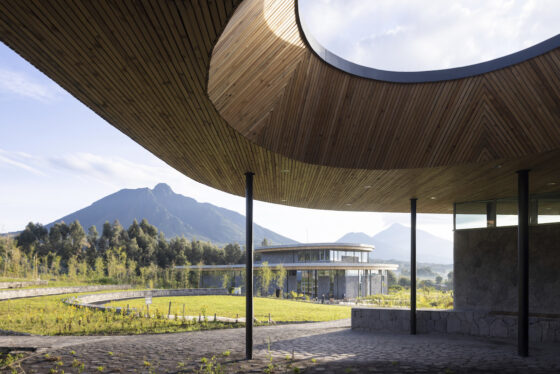 MASS Design Group, The Ellen DeGeneres Campus of the Dian Fossey Gorilla Fund, 2022. Photo: Iwan Baan.
An award-winning architect and landscape architect, Bainbridge has worked at the forefront of initiatives that explore the role of design in cultural and environmental healing. Her projects, such as the Butaro District Hospital in Rwanda and the Memorial to Peace and Justice in Montgomery, Alabama, emphasize dignity and truth-telling and address equity and justice in the context of a global community.
Bainbridge will be in residence at CED for this academic year. Through research and teaching, she plans to elaborate on a design methodology based on One Health, the understanding that human health, animal health, and ecosystem health are intertwined. Her courses will explore strategies that reduce architecture's carbon footprint while utilizing landscape to attain carbon neutrality.
Esherick Endowed Visiting Professor Clark Thenhaus
Clark Thenhaus, founding principal of Endemic Architecture in Alameda, California, and an associate professor at California College of the Arts (CCA), is this fall's Esherick Endowed Professor. This endowed visiting professorship honors Joseph Esherick (1914–1998), a major figure in Bay Area architecture, professor of architecture at Berkeley from 1952 to 1985, and recipient of a Gold Medal from the American Institute of Architects.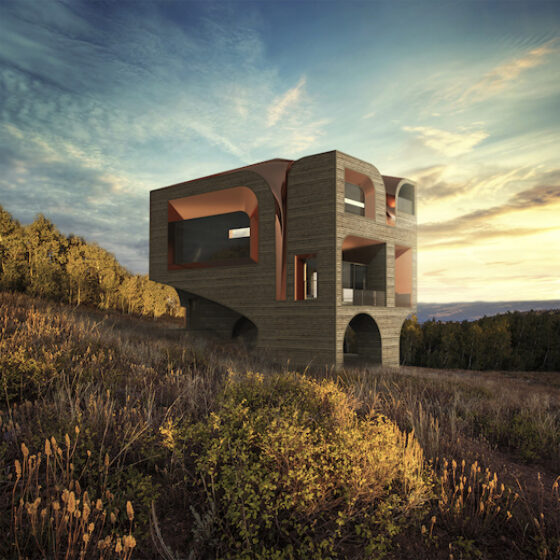 Endemic Architecture, Mountain House.
Thenhaus, who earned his MArch from the University of Pennsylvania, has received numerous awards, including Architect's Newspaper Best of Design Awards (2017, 2020, 2021) and the Architectural League Prize (2015). His work has been exhibited at Harvard GSD, Yale School of Architecture, Jai & Jai Gallery, and the University of Calgary, among other venues, and has been widely published. His book Unresolved Legibility in Residential Types (2019) proposes new interpretations of American residential architecture by investigating and graphically illustrating the forms, spaces, and histories of ten residential types through careful analyses that link social, cultural, and political histories with architectural expressions.
This fall, Thenhaus will be teaching ARCH 100C, an undergraduate design studio. The project will be a ferry terminal building for Alameda Point, a site that will one day be submerged under San Francisco Bay yet is nonetheless undergoing rapid urbanization.
Ramón Gámez and Nicolás Maruri from ETSAM Madrid
The department also welcomes two architects from Madrid, Ramón Gámez and Nicolás Maruri, as part of an ongoing program with ETSAM (Escuela Técnica Superior de Arquitectura de Madrid) of the Universidad Politécnica de Madrid. At Berkeley, Gámez and Maruri will co-teach ARCH 201, a graduate design studio in architecture and urbanism.
Gámez is professor in the Department of Building Technology at ETSAM, where he also earned his doctorate. He is the author of several publications, and his work has been exhibited internationally, including works of social housing at the Madrid Pavilion at Expo Shanghai.
Cuarq Arquitectos, Cancillería de la Embajada de España, Amman, Jordan.
Gámez founded the office Cuarq Arquitectos in 1990 with Patricia Fernández. It has received numerous national awards, including the Luis Moreno Mansilla Award in 2017 for the project for the Spanish embassy building in Amman, Jordan. Cuarq has also won other distinctions, including first prizes in competitions for the restoration and musealization of the Palacio de "El Capricho" outside Madrid and for the rehabilitation of the Chancellery of the Embassy of Spain in Havana, Cuba.
Maruri received his Master in Building from Columbia University in New York and his doctorate from ETSAM, where he is a professor in the Projects Department. Together with Atxu Amann and Andrés Cánovas, he is co-founder of the office amann-canovas-maruri (aka Temperaturas Extremas Arquitectos SLP), which has received more than 70 international and national awards since its founding in 1987. The firm specializes in interventions in historical heritage sites and developing new housing types in the context of contemporary public space.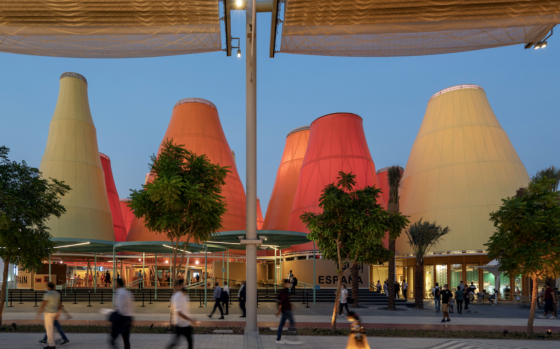 Temperaturas Extremas Arquitectos, Spanish Pavilion, 2020 Universal Expo, Dubai.
The office won the National Award for Restoration and Conservation of Cultural Heritage for a project at the archaeological site of Molinete Park in Cartagena, Spain, and its work has been selected for the European Union Mies Award several times. Recent projects include the Spanish Pavilion at the Expo 2020 in Dubai and an award-winning apartment complex in Luxembourg.
Public Lectures
The public will have a chance to hear from these visiting professors as part of the college's lecture series. Gámez and Maruri will deliver a talk entitled Urban First on October 18 and Thenhaus will present Darlings & Other Building Parts on Wednesday, November 15. Lectures are held in 112 Bauer Wurster Hall at 6:30 p.m. and are free and open to the public. Bainbridge will present a talk in the spring semester.