COLLECTIONS
Donald Olsen (1919-2015)
Donald E. Olsen was born in Minneapolis in 1919 to Clarence Edward and Thea Olsen. He married Helen Ohlson in 1944. He received his Bachelor of Arts in Architecture from the University of Minnesota in 1942 and his Master's degree in Architecture from Harvard graduating in 1946. He continued his education doing post-graduate work in England, studying civic design at the University of Liverpool in 1953 and Philosophy of Science at the London School of Economics, 1962-63.
After a brief stint in the office of Eliel and Eero Saarinen (1946) in Bloomfield Hills, Michigan, Olsen returned to Berkeley where he worked for a brief time for Ernest Kump (circa 1946-1947), Skidmore, Owings, and Merrill (circa 1947-1948), and finally Wurster, Bernardi, and Emmons (circa 1949-1952). In 1954 Olsen opened his own practice in Berkeley, the same year he began teaching in the Architecture Program at the University of California. Five years later, Olsen was a founding member of the Department of Architecture in the newly established College of Environmental Design in 1959.
The Donald Olsen Collection spans the years 1941-1998 (bulk dates 1952-1984) and includes documents created by Olsen while working with Vernon DeMars and Joseph Esherick on Wurster Hall at UC Berkeley. The collection is organized into five series: Personal Papers, Professional Papers, Faculty Papers, Office Records, and Project Records. The collection is extensive and contains a wide range of materials documenting Olsen's long career as an architect and professor at the University of California, Berkeley. His career focused heavily on designing residences, of which many are well documented in this collection.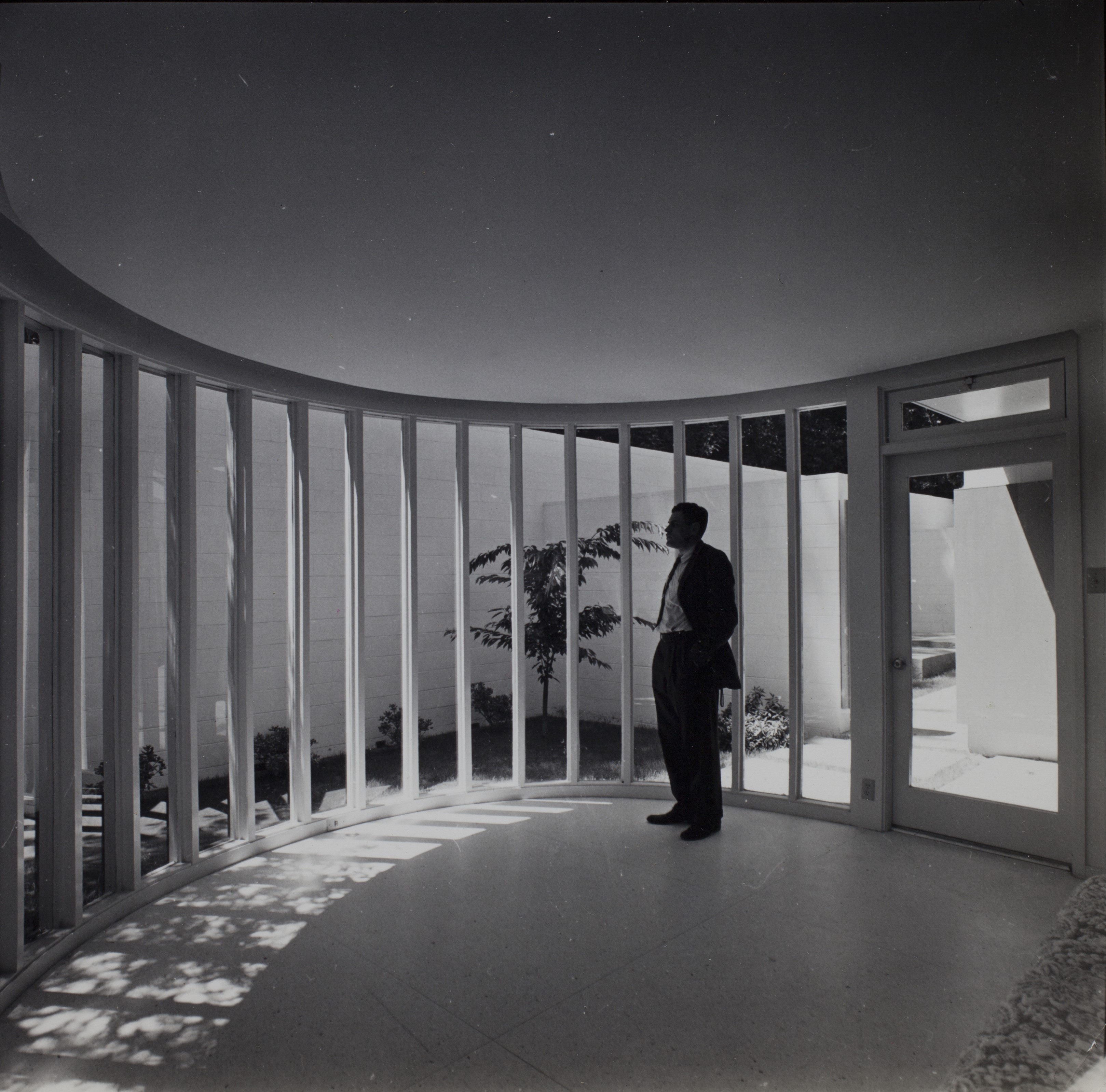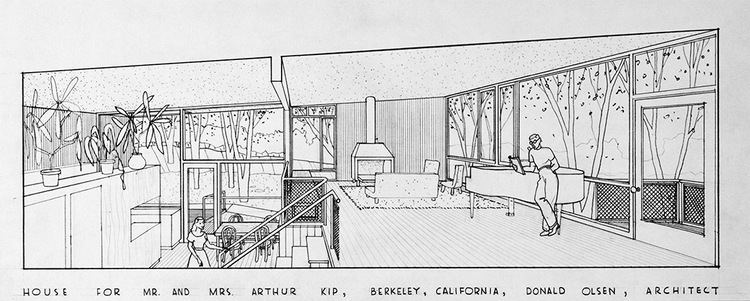 Related Collections