Research + Design
Small Infrastructures
Small Infrastructures is an exhibition and symposium of ADU designs that uses the economics of building assembly as the groundwork for experimentation. First held at Bauer Wurster Hall in February 2022, the exhibition gathers ten architects teaching at Harvard GSD and CED to consider the overlaps between academia, where cost is often external to conceptual work, and practice, where budgeting is an integral task. Through the lens of ADU design, Small Infrastructures examines how architectural practice can contribute to recent housing legislation and larger problems of urban housing in the US.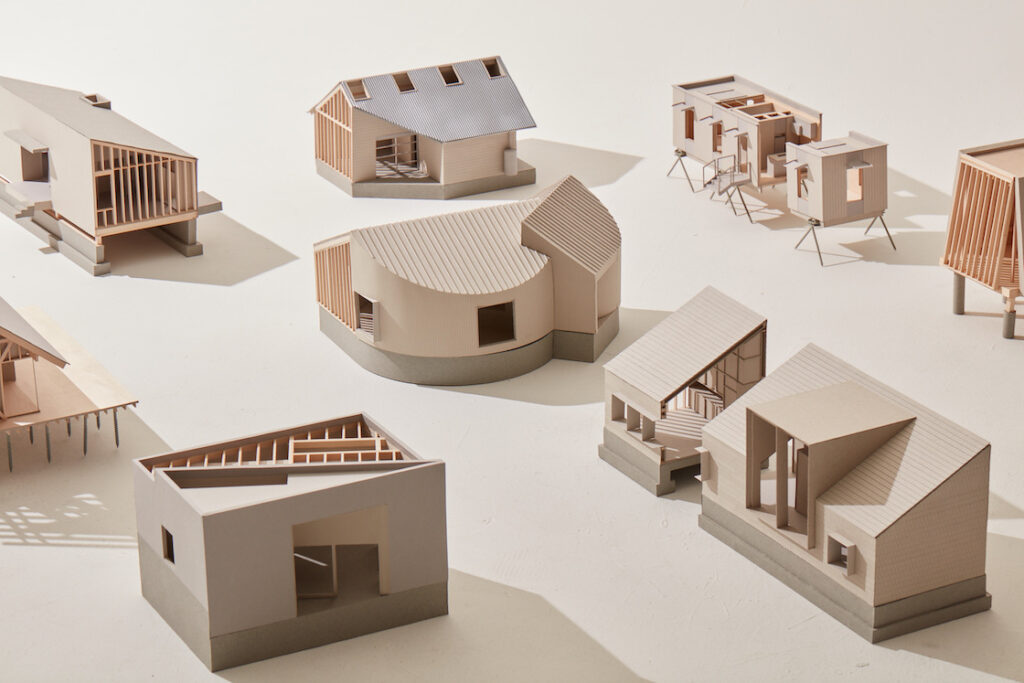 In March 2021, the Biden administration released the American Jobs Plan, promoting "quality, affordable, resilient, and multifamily" housing. The attendant bills to this infrastructure package, including the Neighborhood Homes Investment Act (NHIA), which finances home building as tax credits for low-density housing, do not specify how the homes will actually be built. California's local zoning laws 9 and 10 became effective in the new year of 2022. These laws allow the state to override local zoning, making it less onerous to build an ADU if you have a single-family house and signaling a change in attitudes towards density. The bills effectively split housing's problem in two: a social one of accessibility and equity and a material one of design and building.
Reflecting on these bills, co-curators Rudabeh Parkravan and Michelle Chang conceived of Small Infrastructures as a way to examine architecture's role as a bridge between what was imagined in policy and what is manifested in the built environment. While accessible housing has been cast in many forms, accessory dwelling units (ADUs), in particular, have been a catalyst not only for greater allowances around density but also for including architects in direct policy development. For the first time, cities like Los Angeles, Seattle, and San Francisco are directly contracting with architects to provide designs through pre-approved ADU programs, which gives architects a new kind of agency.
Various responses to ADU design have surfaced as a result--from the recent permit-ready, pre-designed ADU programs to DIY approaches and product-oriented pre-fab models, suchusch as the Muji Hut and Ikea Tiny Home. "One thing that emerges over-and-over again," Pakravan notes, "is that cost is not a primary consideration, so the resulting designs are not necessarily accessible." Only 1,000 Bay Area permits have come to fruition despite a surge in applications, as reported in a recent San Francisco Chronicle article, and most have been constructed in the wealthiest parts of the city.
Making a dent in density, as the legislation hopes, will require that more ADUs are built, and for that, they need to be affordable. "There has to be rigorous consideration for how the economics of site, labor, materials, and energy can make quality housing sustainable," Chang and Pakravan say. "So, for this exhibition, we took the premise of building cost into the design."
The exhibition invited ten architects from CED and GSD to design an ADU surrounding a low-cost construction budget of $275,000, framed as a medium and a related strategy for building assembly. Two sites were selected, one in Eaton Cambridge, Massachusetts, and one in San Leandro, near Berkeley, California. The two cities have adopted accessory dwelling units in all residential zoning districts and have similar requirements. The exhibition is a display of the models, drawings, and texts that each office created in response to the prompt.
East Coast Architects
Lyndon Neri and Rossana Hu are Founding Partners of Neri&Hu Design and Research Office and John C. Portman Design Critics in Architecture at Harvard GSD.

Sean Canty, MArch '14, is an Assistant Professor of Architecture at Harvard GSD and the founder of Studio Sean Canty (SSC).

Yasmin Vobis is co-founder of Ultramoderne and an Assistant Professor of Architecture at Harvard GSD.

Michelle Chang, MArch '09, is an Assistant Professor of Architecture at Harvard GSD and the director of JaJa Co.
West Coast Architects
Andrew Atwood, MArch '07, is an Associate Professor of Architecture at UC Berkeley and a partner in the architecture firm, First Office.

Lisa Iwamoto MArch '93 and Craig Scott MArch '94 are partners at IwamotoScott Architecture. Lisa is Professor and Chair of Architecture at UC Berkeley College of Environmental Design (CED) and Craig is Professor at CCA.

Mark Anderson, MArch '86, is a Professor of Architecture at UC Berkeley CED and a partner in the firm Anderson Anderson Architecture.

Neyran Turan, DDes '09, is an Associate Professor of Architecture at UC Berkeley CED and a founding partner at NEMESTUDIO.

Rudabeh Pakravan is a Continuing Lecturer at UC Berkeley CED and a principal at Sidell Pakravan Architects.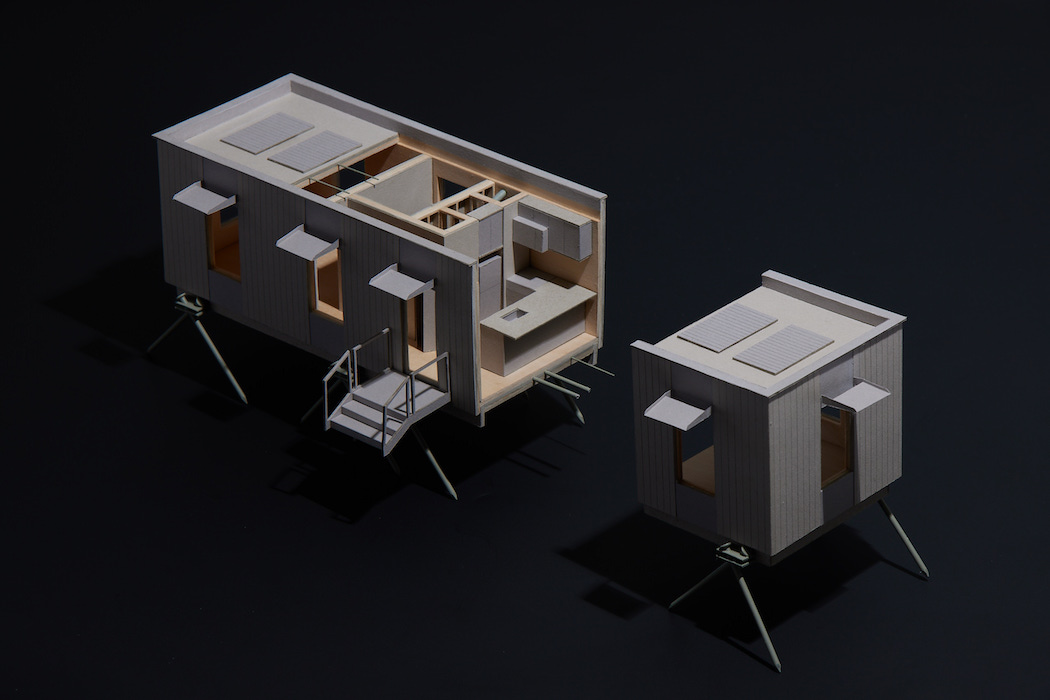 Anderson + Anderson's Parts House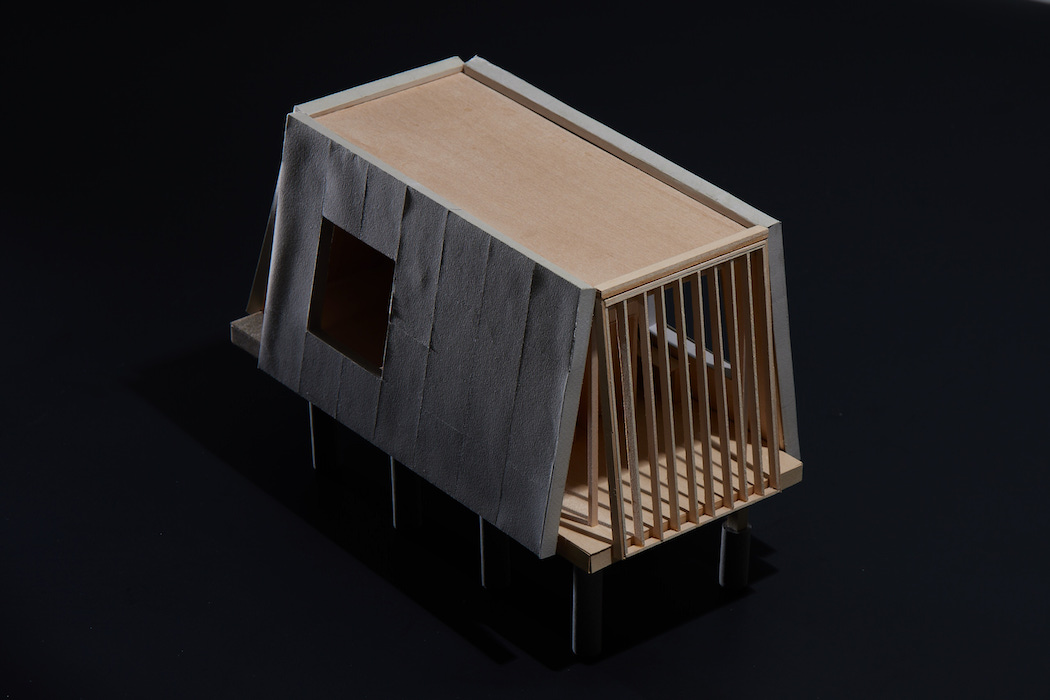 Nemestudio's Six Hundred Thirty
Jaja Co's Half Story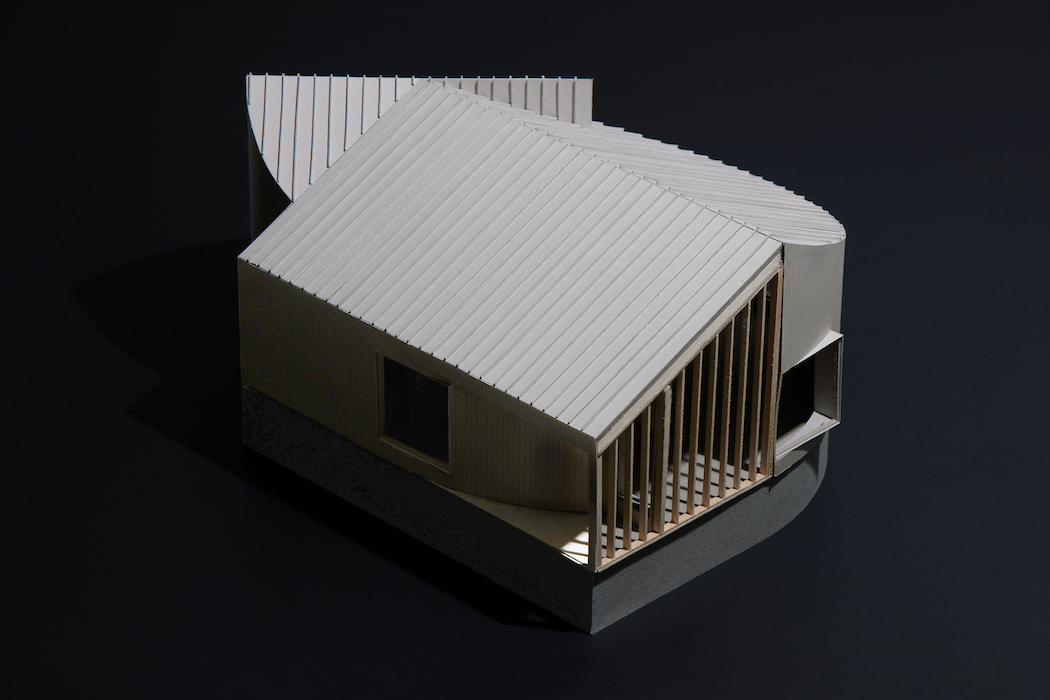 Studio Sean Canty's Double Dutch