WORK
Restoring Oak Woodlands in Oakland
Professors Walter Hood and Ron Rael led the students of UC Berkeley's Environmental Design 4A class in a campaign to replant oak trees and bring awareness to the disappearing oaks of Oakland's traditional oak woodland community. The coast live oak (Quercus agrifolia) was once ubiquitous in Oakland but its range there has now become restricted by urban growth.
The students and a community volunteer group called Urban Releaf collaborated one morning in Oakland by planting saplings in West Oakland's Lowell Park. Seventy-two trees were planted and staked in an area of the park that has been designated as an oak incubator. After the oaks have reached a five year maturity, they will be transplanted to neighborhoods in East and West Oakland. These neighborhoods are less green than other parts of the San Francisco Bay and would gain from the beneficial properties of having coast live oaks present in their neighborhoods.
The overall aim of this project is to preserve the landscape identity of Oakland. Preserving and planting the oaks ensures that the city's toponym is reflected in its local ecology.
The seed money for this project came from Professor Walter Hood's Endowed Chair at the University of California, Berkeley's College of Environmental Design.
Work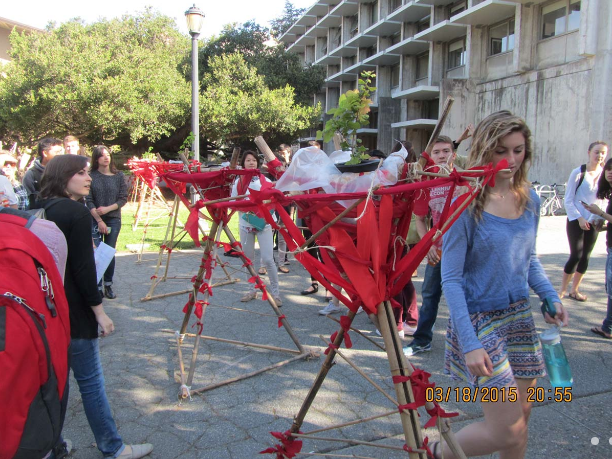 TEAM MEMBERS
Professor Walter Hood (LAEP), Professor Ron Rael (ARCH) and the students of Environmental Design 4A
PARTNERS AND AFFILIATES
Urban Releaf a non-profit organization dedicated to planting trees in the urban landscape of Oakland as well as providing job training and education for local youth.