Publications
Landscape at Berkeley: The First 100 Years
Enivronmental Design Archives, Jan. 2013
Edited by: Waverly Lowell, Elizabeth Byrne, Carrie L. McDade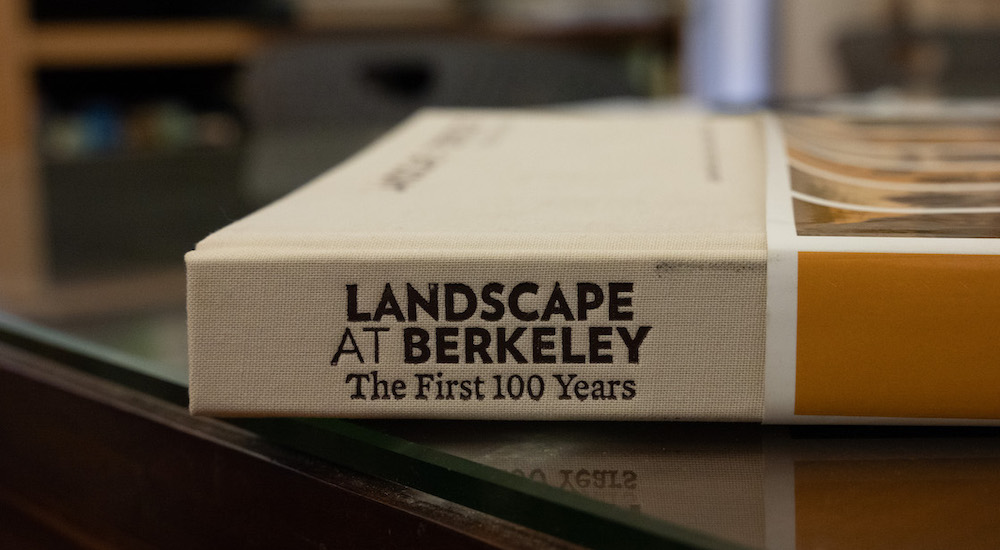 Landscape at Berkeley was published in conjunction with the centennial anniversary celebration of UC Berkeley's Department of Landscape Architecture & Environmental Planning (LAEP), one of four departments comprising the College of Environmental Design. Through scholarly essays, informal reminiscences, and illustrations, the monograph commemorates the department and offers a greater understanding of the Berkeley campus. It also endeavors to trace UC Berkeley's role in the history of the profession and design education in the United States.
Landscape at Berkeley focuses on the first 100 years of teaching landscape architecture and environmental planning on the UC Berkeley campus and captures an important localized perspective. It draws on primary source evidence that touches on the major issues that have shaped the profession and the environments around us.
The monograph includes a comprehensive narrative history and schematic timeline of key events; scholarly essays exploring the activities of UC Berkeley students and faculty within the broader context of design history, education, research, practice, policy, and leadership; reminiscences of current and former faculty and students; and a color portfolio of student work illustrating curricular goals, program competitions, and the formative work of many individuals who have contributed to the profession locally, regionally, nationally, and internationally.