WORK
Art + City + Village IN THE PEARL RIVER DELTA
Two schools
Two professors
Twelve graduate students
Eight disciplines
Eight departments
Nine degree programs
Six nationalities
the Region: Pearl River Delta
the Cities: Hong Kong, Guangzhou, Shenzhen
the Catalysts: urban villages
the Claims: art and creativity
Before its current incarnation as the "factory to the world" and one of the densest multi-city clusters in the world, the Pearl River Delta region (PRD) was covered with agricultural villages. These villages are today surrounded by urban development as "villages-in-the-city," and are home to migrants from all over China. Due to their unique legal status acquired over the course of 20th century history, urban villagers are today among the few Chinese citizens who can control their own land, build their own houses and elect their own leaders. Since 2006, central and municipal government policies have sought to diminish village power, working to eliminate the village as an independent entity in the city. Art, design, and the creative economy has been central to this dynamic between the village and the city, and the "art village" has emerged as a transformative and distinctive urban phenomenon.
This research studio was designed to critically investigate a wide range of urban art villages in the Pearl River Delta, exploring their historical development, current state, and future potential. These sites range from Dafen Oil Painting Village in Shenzhen, which exports hundreds of thousands of trade paintings around the world, to Xiaozhou Village in Guangzhou, where local artists and art teachers transformed village houses into studios and galleries, to the collaborative architectural project of Japanese architect Fujimoto and the avant-garde Vitamin Creative Space in Guangzhou. Throughout the region, villagers, artists, officials, migrants, developers, and entrepreneurs have leveraged art practices in order to reimagine urban life and urban citizenship. This research studio documented and investigated their efforts.
The studio inlcuded a 14-day intensive fieldwork trip in the Pearl River Delta during the Spring Semester of 2015, kicking off with an examination of Hong Kong's alternative art spaces, moving on to investigate Shenzhen's model art villages, then focusing on new iterations in Guangzhou and its expansive environs, and ending at an experimental cultural preservation site in Kaiping. Throughout their research, students explored multidisciplinary methods in urban research, documentary and ethnographic fieldwork, and developed tools for visualization, analysis, and presentation.
The outcome of the studio is a new exhibit entitled: Art + Village + City which will open October 13, 2015.
Work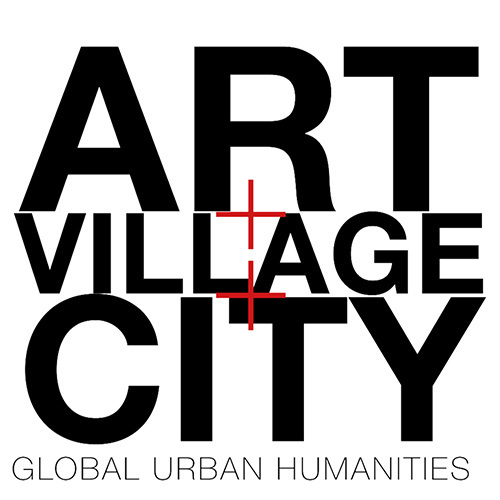 TEAM MEMBERS
Margaret Crawford, Professor of Architecture, Winnie Wong, Assistant Professor of Rhetoric and Student Team including: Brittany Birberick, Katherine Bruhn, Genise Choy, Susan Eberhard, Jose Figueroa, Sben Korsh, Annie Malcolm, Trude Renwick, Valentine Rozas, Ettore Santi, Story Wiggins and Xiuxian Zhan
PARTNERS AND AFFILIATES
This is a project of the Global Urban Humanities Initiative, a joint venture between the UC Berkeley Arts & Humanities Division of the College of Letters & Science and the College of Environmental Design. It brings together scholars and practitioners from the fields of architecture, landscape architecture, urban design, city and regional planning, and multiple humanities disciplines - ranging from East Asian languages & culture, comparative literature, and history of art to theater, dance and performance studies. Funding for this program is provided by the Mellon Foundation.