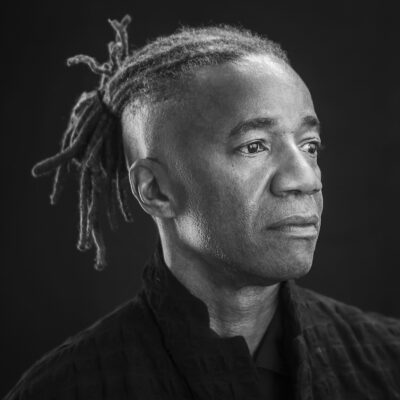 Walter Hood
Chair and Professor of Landscape Architecture & Environmental Planning and Urban Design
Address
382C Wurster Hall #2000
Address
382C Wurster Hall #2000
SPECIALIZATIONS
Landscape design; community development; citizen participation, particularly ethnic groups; the design of architecture and the landscape simultaneously.
EDUCATION
Distinguished Master of Fine Arts, The School of the Art Institute of Chicago, Illinois, 2013
M.L.A and M.Arch, University of California, Berkeley, 1989
B.L.A., North Carolina A&T State University, 1981
PHILOSOPHY STATEMENT
In my teaching and my practice, I am committed to the development of environments which reflect their place and time specifically through how people inhabit various geographies. Our interest in the re-construction of urban landscapes seeks to build palimpsest by developing new elements, spatial forms and objects which validate their existing familiar context. The Studio utilizes 'research' in lieu of standardized analytical practices. Project research includes archival and oral histories, physical, environmental and social patterns and practices, to uncover familiar and untold stories. These practices are layered together through an idiosyncratic improvisational design process that builds on architecture and urbanism's rich tradition which yields familiar, yet new spaces, forms and elements. They assimilate the past and look forward into the future.
I am an artist, designer, and educator. I regularly exhibit and lecture on professional and theoretical projects nationally and internationally, while my studio engages in architectural commissions, urban design, art installations, and research. I currently serve at the Goldman Sachs Design Fellow for the Smithsonian Institute in Washington, DC, assisting the museum staff in reconceptualizing its public spaces. Other recent honors include the AIA Award for Collaborative Achievement and a USA Character Approved Honor by NBC Universal. In 2010, I received the Cooper‐Hewitt National Design Award for Landscape Design. I am also a Fellow at the American Academy in Rome. My work was recently featured in Art Institute of Chicago's "Learning Modern" exhibition, and was featured prominently in the February 2010 issue of "Art in America". Last spring, I was a selected winner for the Venice Biennale and exhibited two projects: a green street and plaza for Center Street in Berkeley, California, and the Greenprint, an urban landscape vision for the Hill District in Pittsburgh, Pennsylvania.
My firm, Hood Design (http://www.wjhooddesign.com/home.html), is a cultural practice committed to creating environments in which people live work and play. The studio practice engages urban landscape where a collective density of inhabitants share physical, social, political and economic resources. This multidimensional context is the setting for the development of powerful sculpted expressions that explore site specific social and environmental processes. Landscapes and built elements emerge as improvised acts, familiar yet reshaped into something new.
BIOGRAPHY
Exhibitions
Exhibition of Newly Elected Members + Recipients of Honors + Awards New York, NY American Academy of Arts and Letters May 2017 – June 2017
"Greenprint" (with Studio for Spatial Practice) at By the People, Cooper Hewitt Smithsonian Design Museum, New York, NY Sept 2016 – Feb 2017
"Copabananas" Benches as ode to Roberto Burle Marx, Cooper Hewitt Smithsonian Design Museum + Jewish Museum, New York, NY, 2016
Muir Tower, Philadelphia Flower Show, Philadelphia, PA, 2016
Symbiotic Village, Collage City 3D: Bi-City Biennale of Architecture/Urbanism, Shenzhen, China, Dec 2015 – March 2016
Opa Locka "Cite/Site" Street Painting, Opa Locka Community Development Corporation, Opa Locka, FL, 2015
…What I Hear I Keep, Peralta House Museum of History & Community, Oakland, CA, February 2014
Pearl Street Fresh Windows, Asian Arts Initiative, Pennsylvania, PA, 2014
Pearl Street Feast, Asian Arts Initiative, Pennsylvania, PA, 2013 – 2014
Hats: An Anthology, Bard Graduate Center: Decorative Arts, Design History, Material Culture Fashion Week, Manhattan, NY, 2012
Masters of Design, Fast Company, Manhattan, NY, Fall, 2010
Canned Spinach and Garden Sculpture Exhibits, Oakland Museum of California, Fall, 2010
Learning Modern, School of the Art Insitute of Chicago, Illinois, Sep.24 2009- Jan. 9 2010
2+2, Hood Design and Reed Hilderbrann, University of Texas, Austin, Nov.-Jan. 2006
Groundworks: Environmental Collaboration in Contemporary Art, San Jose Public Art Program, California, Oct.14 – Dec.11 2005
"Recent Work", Department of Architecture, Ohio State University, Columbus, OH, Spring 2005
Eucalyptus Soliloquy, Cornerstone Gardens, Awakenings, Sonoma, CA, 2004-5
Open, New Designs For Public Space, Van Allen Institute, New York, NY, Spring 2003
BACCA 1010, Landscape Paintings, Berkeley, California, Oct 6- 26, 2000
Revelatory Landscape Paintings with Douglas Hollis and Ollie Wilson, SFMOMA Exhibition and Installation, Oakland, CA, May. –Nov. 2001
Project Row Housing, "Awakenings", Rice University, Houston, TX, Oct. –Jan. 2001
Cooper Hewitt National Design Triennial, Cooper Hewitt national Design Museum, New York, NY, May 2000
Harvard University 100 Year Celebration, Houston, TX, Jan. 2000
"Urban Diaries", University Art Museum, Berkeley, CA, Mar. –Jun. 1995
"Dooryard Blues and Green Jazz", University of California, Berkeley, April 1994
"Landscape Improvisations", North Carolina A&T State University, Carver Hall, Greensboro, NC, April 1-8 1994
"Site Specific Installations" Improvisational Landscapes, California Crafts Museum, Ghirardelli Square, San Francisco, CA, June 20-7, 1993
"The Oakland Chronicles" African American Historical and Cultural Society, Fort Mason, San Francisco, CA, Apr. 15- May 20, 1993
"Landscape Design Revitalizes Urban Communities", Crisis Magazine, p. 10, September 2004
"Park Concept a Good Plan for Poplar Street Revamp", San Francisco Chronicle, G6, p. 28, September 23, 2004
"Urban Hood Really Makes the Neighborhood", New Amsterdam News, September 12, 2004
"Avant Green: Landscaping as a Fine Art, Eucalyptus Soliloquy", New York Times, Art and Architecture, August 2004
"Blackmen on the Cutting Edge: Walter Hood", Ebony Magazine, p. 158, June 2004
"He Measures Oakland's Beat, and Parks Bloom in Return", The New York Times, cover, pp.1, March 24, 2004
"Designing Spaces, Connecting Lives: Architect Honored for his Impact on Urban Landscapes", San Francisco Chronicle, p. B5, April 24, 2004
"Places with a Future: Water Table", Spoleto Festival USA, p.126, 2004
"Popular Street", Open, pp. 42-43, 2004
"Awakening: Quilt Top Patterns in the Third Dimension", ROW, pp. 70- 89, 2004
"Looking at the Big Picture in the Park: Making Gardens Relate to Building at the New de Young", San Francisco Chronicle, G6, p. 28, July 26, 2003
"Hortus Ludens, The Cornerstone Garden Festival Brings Chaumont to Northern California", Landscape Architecture Magazine, pp. 94-105, June 2003
"Horizontality: Spreads and Densities in the Emergent Landscape", Lotus International, 2003
"Low-Cost House, or the House that Roared Lars Lerup", 16 Houses, pp. 118-124, 2003
"Baldwin Hills and Shared Wisdom", Landscape Architecture Magazine, May 2002
"Designs from Neighbor Hood", San Francisco Chronicle, March 4, 2001
"A Bold Act of Faith: Inclusive Design at Lafayette Square", Places, Winter 2001
"Lafayette Square", Places, Winter 2001
"Talking Gardens with Walter Hood", Fine Arts, pp. DY 12- DY 17, Fall/Winter 2002
"Landscape in Blue: Entropy in the Landscape", Revelatory Landscapes, pp. 46-53, 2001
"Walter Hood and Previous Work", San Francisco Museum of Modern Art, 2001
"Macon Yards", Design Culture Now, National Design Triennial, 2000
"Walter Hood Tames the New de Young", Metropolis Magazine, pp 118-23, Summer 2000
"Teachers Who Practice", Landscape Architecture Magazine, May 2000
"Open Space as Common Ground", Headlands Center for the Arts, pp. 33-40, 2000
"A Blighted Street's Revitalization Begins in Macon, Georgia", San Francisco Chronicle, G6, p. 28, March 1998
"Critical Review off Landscape Art and Garden Designs", Land Forum, Spring 1997
"Public Spaces in the Balance", Landscape Architecture Magazine, February 1995
"Blues & Jazz Landscape Improvisations", Poltroon Press, 1993
Selected Projects
Cooper-Hewitt, Smithsonian Design Museum Arthur Ross Terracee and Garden New York City, NY
Cooper-Hewitt, Smithsonian Design Musem 2015 Imagine Boston Boston, MA City of Boston 2015 - Present
Opa Locka "Oasis/Oases" Street Plan Opa Locka, FL
Opa Locka Community Development Corporation 2015 Oakland Museum of California Master Plan + Garden Design Oakland, CA Oakland Museum of California 2015-Present
smART Vision Plan Goldsboro, NC City of Goldsboro 2015 - Present
"Coastlines", Wilmington Buffer Park Wilmington, CA City of WIlmington 2014
Rancho Cienega Sports Complex Los Angeles, CA
City Of Los Angeles 2014 - Present
Fuzhou Tower, SOM, Fuzhou, China, 2011-Present
Broad Museum, DSR, Los Angeles, CA, 2011-Present
Center for Civil and Human Rights, CCHR, Atlanta, GA, 2011-Present
Crenshaw Transit Corridor, Metro, Los Angeles, CA, 2010-Present
Norfolk End of Massive Resistance Public Art, Cultural Affairs Public Art, Norfolk, VA, 2011-Present
Telegraph Hill & Union Street Residential Gardens, Mitch Menaged, San Francisco, CA, 2011-Present
Powell Street Promenade, Venables Bell and Partners, Audi, San Francisco, CA, 2011
University at Buffalo Solar Array, University at Buffalo, New York, 2010-Present
Port of Los Angeles Wilmington Waterfront Development, Port of LA, California, 2010-Present
Hunter's Point Public Art, City of San Francisco, California, 2010-2011
National Museum of Wildlife Art, Jackson, WY, 2009-Present
California African American Museum, Los Angeles, CA, 2009-Present
Center Street Plaza, Ecocity Builders, Berkeley, CA, 2009-2010
Pittsburgh Garden Passage, Sports Exhibition Authority, Pittsburgh, PA, 2009
Greenprint, Find the Rivers! Pittsburgh Parks Conservancy, Pennsylvania, 2009
San Francisco Mint Museum, HOK, San Francisco, CA, 2009
MacArthur Transit Village, BUILD, Oakland, CA, 2009
7th Street Transit Village, City of Oakland, California, 2008-Present
Foster Homestead and Burial Ground, South Lawn, University of Virginia, Charlottesville, VA, 2008
I-880/ Coleman Avenue Gateway, San Jose Airport, San Jose Public Art Program, California, 2007
Abraham Lincoln Brigade Memorial with Anne Chamberlain, Abraham Lincoln Brigade/ San Francisco Public Art, California, 2007
Phillip Lifeways Plan, Spoleto Art Program, Charleston, SC, 2006
Lion Creek Crossing Park, EBALC, Oakland, CA, 2006
Poplar Street, City of Macon, Georgia, 2005
Yerba Buena Lane with Office of Cheryl Barton, Spoleto Art Program, San Francisco, CA, 2005
West Oakland Historic Train Depot Plaza, City of Oakland, California, 2005
New de Young Museum Landscape Design with Herzog & Meuron Architects, Fine Arts Museum of San Francisco, California, 2005
East Bay Waterfront Trail with EDAW and Associates, City of Oakland, California, 2004
Splash Pad Park, City of Oakland, California, 2004
Autry National Center/ Southwest Museum Landscape, Autry Nation Museum of the American West, Los Angeles, CA, 2002
Baldwin Hills Park Master Plan with Mia Lehrer & Associates, State of California, Los Angeles, CA, 2001
North Richmond Urban Design and Transportation Plan, City of Richmond, Contra Costa County and Metropolitan Transportation Commission, California, 2000
Richmond Neighborhood Prototype Project, City of Richmond, California, 1999-2000
Lafayette Square Park, City of Oakland, California, 1999
Courtland Creek Park, Oakland Parks and Recreation, California, 1990-7
Framework for Oakland Public Art Program, Oakland Cultural Arts with Hasrah and Coburn, California, 1992-3
Osaka/San Francisco Sister City Garden, Spoleto Art Program, Osaka, Japan, 1990
COURSES TAUGHT
LD ARCH 134A Drawing Workshop I
ENV DES 11B Introduction to Design
LD ARCH C203 SHAPING PUB REALM
AWARDS & RECOGNITION
Goldman Sachs Fellowship, Smithsonian Institution, Washington, DC, 2011. President's Park South Design Competition - Finalist, National Capital Planning Commission, Washington, DC, 2011. Robert Taylor Fellowship, MIT Fellowship, Cambridge, MA, 2011. Stuckeman Chair, Penn State, Stuckeman School of Architecture and Landscape Architecture, University Park, PA, Spring 2011. Parsons SCE Kalil Fellow, Parsons the New School for Design, New York, NY, Spring 2011. USA Character Approved Honoree, NBC Universal USA, 2011. AIA Award for Collaborative Achievement, AIA, California, 2011. Master of Design, Fast Company, New York, NY, 2010. University at Buffalo Solar Park Competition, Landscape Design, Buffalo, NY, 2010. Venice Biennale Bid Winner, The High Museum Atlanta Georgia, Venice, Italy, 2010. Cooper-Hewitt National Design Award, Landscape Design, Washington, DC, 2009. First Prize, Pittsburgh Garden Passage Design Competition, Pittsburgh Garden Passage, New Penguins Arena, Pittsburgh, PA, 2009. Black History Month Award, KQED, San Francisco, CA, 2009. Educator Fellowship, Art About Place, For-Site Foundation, San Francisco, CA, 2007. First Prize with Huff Gooden Architects, Virginia Key Beach Museum Competition, Miami, FL, 2005. Merit Award, ASLA Northern California Chapter, Oakland Waterfront, California, 2005. Top Honor Award, Excellence on the Waterfront, Oakland Waterfront, California, 2004. APWA Distinguished Project of the Year Award, Splash Pad Park, Oakland, CA, 2004. Mayor's Proclamation "Walter Hood Day" Pioneering Achievements in Urban Landscape Design, City of Oakland, California, 2004. National Award of Honor, Baldwin Hills Master Plan 2001, ASLA, Los Angeles, CA, 2003. Merit Award, ASLA Southern California Chapter, Baldwin Hills Master Plan 2001, Los Angeles, CA, 2003. Best of the Best, California Park and Recreation Society, Lafayette Square Park, Oakland, CA, 2002. Place Design Award, EDRA/Places, Third Annual Award, Lafayette Square Park, Oakland, CA, 1999. First Prize, Poplar Street Civic Design Competition, Poplar Street, Macon, GA, 1998. Rome Prize in Landscape Architecture, The American Academy in Rome, Italy, 1996-7. Merit Award, Research, ASLA, "Urban Diaries" and "Jazz and Blues Landscape Improvisations", Los Angeles, CA, 1994. Community Development Award Mount Vernon Riverfront Plan, State of Washington, 1988. Merit Award, Design Arts Competition, University of California Arboretum at Davis, California, 1988. ASLA Certificate For Excellence, Study of Landscape Design, ASLA, California, 1987. Thomas Church Design Award for Excellence in Landscape Design, Department of Landscape Architecture, Berkeley, California, 1987. Arts and Letters 2017 Award in Architecture New York, NY American Academy of Arts and Letters 2017 People's Choice Award for Symbiotic Village Shenzhen, China Bi-City Biennale of Architecture/Urbanism 2016 The Best Architecture of 2014 – University at Buffalo Solar Strand The Wall Street Journal December 2014 Dean's Medal University at Buffalo 2014 Nomination to the President's National Council On the Arts Washington DC National Endowment for the Arts Fall 2014 Hilltop Park Competition Winner San Francisco, CA Yerba Buena Island, Lennar Urban 2014 ASLA National Honor Award San Francisco, CA Powell Street Promenade 2012
Publications
"Designers Take Flight: Featuring Walter Hood", Architectural Digest, Delta, November 2011
"Studio Visit: Hood Design", Architect Magazine, June 2011
http://www.architectmagazine.com/landscape-architecture/hood-design.aspx
"Walter Hood to Design Solar-Panel Wonderland in Buffalo", Fast Company, April 2010
http://www.fastcompany.com/1627845/walter-hood-to-design-solar-panel-wonderland-in-buffalo
"Bauhaus Curriculum", Art in America Magazine, December 2009
http://www.artinamericamagazine.com/features/bauhaus-curriculum/print/
"'50 Cent' Community Garden in New York opened", Concept and Form, The International Review of Landscape Architecture and Urban Design, 2008
http://www.cityfarmer.info/2008/12/19/curtis-50-cent-jackson-community-garden-opening-celebration/
"Healthy Spaces, for People and the Earth", The New York Times, Home and Garden, November 2008
http://www.nytimes.com/2008/11/06/garden/06garden.html
"Reimagining Center Street", Places, Forum of Design for the Public Realm, November 2008
http://places.designobserver.com/media/pdf/Research_and_D_502.pdf
"Learning Mind Experience into Art", SAIC, pp. 165-173, 2008
"Walter's World", Landscape, p. 10, May 2006
"Functional Urban Fantasies", Design for Living, pp. 63-66, Spring 2006
"The People's Park", Dwell, pp. 186-88, April 2006
http://www.dwell.com/articles/the-peoples-park.html
"Eucalyptus Soliloquy", Landscape Architecture Magazine, pp. 97, February 2006
"Land's Sake", San Francisco Magazine, pp. 40-41, January 2006
"Reading Another Landscape", Spoleto, pp. 115-117, 2005
http://www.maryjanejacob.org/sub_pages/writings/writing_site/hood-interview.html
"The Peace Maker", Metropolis, pp. 118-123, 2005
http://www.metropolismag.com/story/20050725/the-peace-maker
"Outdoor Rooms: New Castles Over Sand" and "Sitting or Standing, an Ovation.", San Francisco Chronicle, G6, p. 28, October 12, 2005
http://www.sfgate.com/cgi-bin/article.cgi?f=/c/a/2005/10/12/HOGBCF49991.DTL
"Furniture Plays an Artful Role at the New de Young", San Francisco Chronicle, G6, p. 28, October 12, 2005
http://www.sfgate.com/cgi-bin/article.cgi?f=/c/a/2005/10/12/HOG3BF3HQ91.DTL
"Walter Hood in I nuovi paesaggi", Lotus Navigator, no. 2, October 12, 2005
"Museum Quality", Azure Magazine, p. 28, October 2005
"Low Cost Housing or the House that Roared: Lar Lerup, Walter Hood, and Luke Bulman", 16 Houses, Designing, the Public's Private House, pp. 118-124, October 12, 2005
"A Green Ribbon to Create a New Urban Dynamic", University of Karlshue, Summer 2005
"Painting a New Landscape – An exhibitionist museum, tower, and gardens expand the notion of museum space", San Francisco Chronicle, pp. 18-23, November 2005
http://articles.sfgate.com/2005-10-09/living/17394717_1_meuron-separate-pavilions-city-owned-museum
"The Rebirth of Space", Oakland Magazine, pp. 66-7, March-April, 2005
Work