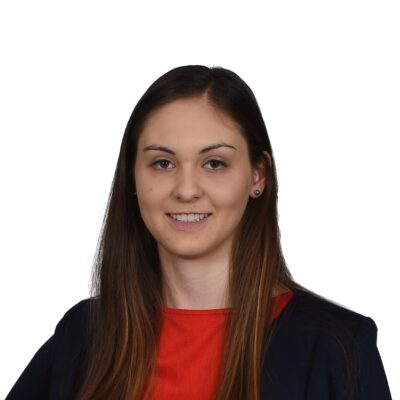 Tori Hoff
Abbey MRED+D Student, Class of 2023
EDUCATION
Seattle University, B.S. in Applied Mathematics
Role Before MRED+D
Electrical Project Designer, Stantec
Bio
Tori completed her undergraduate study at Seattle University, earning a Bachelor of Science in Applied Mathematics and a Minor in Electrical Engineering. After graduation, she worked for Stantec as an Electrical Project Designer. During her three years at Stantec, she worked on new construction and remodel projects for the University of Washington Medical Center, Puget Sound Naval Shipyard, and the Government Services Administration. She also received her Engineer in Training and Guiding Principles Compliance Certifications.
Tori is looking forward to learning about real estate finance, ethics, and law, while also strengthening her knowledge in building design and construction. Upon completion of the MRED+D program, she would like to shape a career focusing on development projects that make building sustainability and reliance more accessible to all.
In her free time, Tori enjoys adventuring outdoors, taking walks with her dog, playing golf, skiing and backpacking.