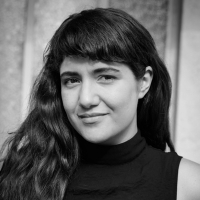 Tania Osorio Harp
Ph.D. Student - Architecture
Research Interests/Specializations
My current research examines the history of the relationship between reproductive work and domestic architecture in Mexico City. I look at the effects of colonial legacies, patriarchal domination, forms of production, and Mexican racism in shaping such spaces, while also focusing on the everyday practices around housework and their meanings for those who perform and depend on them. It aims to make visible the labor dynamics that domestic architecture constitutes and occludes and question claims of modernization as a sign of social progress. Using domestic labor as an organizing device, I analyze how gender, race, and class create asymmetric relations to the city and the home.
Degrees
MS, University of California, Berkeley
B.Arch, Universidad Iberoamericana, Mexico City
Biography
I was born in the city of Oaxaca, Mexico in 1986. In 2005, I moved to Mexico City to begin my undergraduate studies in Architecture, where I lived and worked for the next 12 years. In the fall of 2017, I entered graduate school at the University of California, Berkeley, where I continue my studies as a Ph.D. candidate in the department of Architecture.
Selected Publications
– 2019 Osorio Harp, T. (2018), 'Is forensic architecture the new muralism of the Mexican state? A reflection on racialized violence and the construction of Mexican identity', Journal of Urban Cultural Studies, 5:3, pp. 371-80.