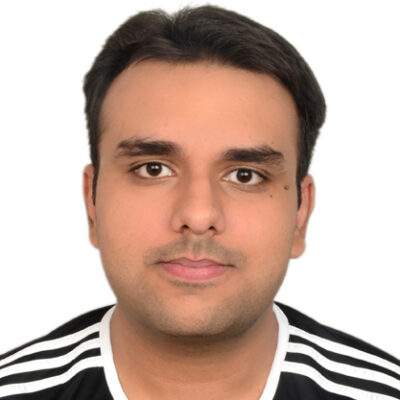 Syed Hassan Zakria
Abbey MRED+D Student, Class of 2023
EDUCATION
The University of Lahore, B.S. in Civil Engineering; The University of Sheffield, M.S. in Structural Engineering
Role Before MRED+D
Founder and CEO, Capital Stone
Bio
Hassan holds a bachelor's in civil engineering from Pakistan and a master's in structural engineering from the University of Sheffield, UK. He came back to Pakistan in 2019 and joined his family construction business, where he started working as a junior structural engineer.
Whilst working as structural engineer on a construction project of a renowned real estate developer, Hassan was introduced to the massive opportunities in the real estate sector (and the industry's alignment with his personality traits of socializing and networking), which further revealed that real estate was not only the second biggest contributor towards GDP growth after agriculture in his country, but was actually the parent industry of the entire construction ecosystem, having 30 to 40 allied industries totally dependent on its financial cycle.
Therefore, towards the tail end of 2020, Hassan decided to take a leap of faith and jump into the world of real estate by forming his own real estate company. It was a single member start-up back then, which began as a sales and marketing partner of various real estate developers where he sourced and sold their inventories to end users and investors, but in the span of a year and a half they have already grown to a team of eight people.
Capital Stone also helped its clients make astute investment decisions yielding an ROI of up to 200% in a span of just six months' time, which was a life-changing experience for Hassan, consequently leading him to take profound interest in other aspects of the industry, including land acquisition, financial modelling, and construction bylaws to become a real estate developer and deliver an optimized project which is customer- and environment-friendly. Moreover, this industry is not yet regulated by the government, so the policy making process has just begun and a Real Estate Regulatory Authority is just beginning to take shape.
This further made Hassan think about getting a formal degree in this field to help widen his entrepreneurial horizon and perhaps also play his part in policy making pertinent to real estate. Hassan is thankful to represent Pakistan in this prestigious program at UC Berkeley.
In his free time, apart from exercise, Hassan has recently developed a hobby of reading books and online articles related to business, finance, technology and leadership. He also has a strong proclivity towards local politics, so he tries to read and also share his independent thoughts on various policy matters openly on social media during his free time.